Svenska Onlineligan have put together a Charity Showdown featuring a host of Swedish League of Legends stars including pro players Larssen and Treatz.
We might be a UK-focused news site but our Swedish brothers and sisters have put together something special here that is well worthy of some coverage.
Svenska Onlineligan, a not-for-profit tournament operator and one of the new LoL National Leagues partners announced for Northern Europe last month, is kicking off a charity showdown on Saturday August 12th from 5pm BST (6pm CEST).
It will raise money for Barncancerfonden, a children's cancer charity, and the stream will go live on the Svenska Onlineligan Twitch channel. Update: The event raised 37.588 SEK, or around £3,000!
They have some big names on board, including Koi player Larssen (who played in the UK scene years ago), Astralis player Finn, Immortals player Treatz, G2 Hel player Caltys, as well as streamers including Kesha and more.
You can see the line-up above and in the teams announcement on the Svenska Onlineligan X page here, and watch the trailer below:
How the Svenska Onlineligan Charity Showdown came about
We spoke with Marco 'Akvarius' Zek, co-founder of Svenska Onlineligan, to ask how the charity showdown got off the ground.
"Before we started last split in Spring 2023, we came up with the idea that we wanted to invite streamers from the Swedish scene to participate in a showmatch," Akvarius explained. "We got the idea from when our admins were playing a showmatch vs streamers on a Dreamhack stage that was very appreciated by viewers and visitors.
"We then invited 10 semi-famous streamers to play a full three-game series showmatch where we managed to collect 23,000SEK (€2k+) over a four-hour long stream.
"So for this upcoming split, with the partnership with NLC and Riot that became official and public, we decided that we wanted to give it a try to reach out to some of the biggest names from the Swedish scene. With some help from Riot, (who gave their official approval for the event) we managed to reach out to some really cool names.
"The first one who signed up for the event was Larssen, and that made us extra proud as he's from the same region in South Sweden as us who runs SOL – so he's our hometown superstar. So here we are, presenting a lineup that's participating in a showmatch for charity – with names we a couple of weeks ago thought was a faraway dream.
"With LEC stars like Larssen and Finn, LCS stars like Treatz. Caltys who's probably Sweden's most talented female player that together with G2 Hel paves the way for females around the world in the esports scene.
"Kesha as a streamer superstar didn't hesitate to be a part of the event, bringing his talent as a creator into the mix of players participating. ImSoff, Daniate, UnicornPeps and Kackis are content creators that are all very talented – they are also friends of SOL since before and they were all participating in the Dreamhack showmatch where they totally demolished us in the game.
"Chaos is a very talented player from SOL Division 1 where he has participated in our last two playoffs but has yet to win on stage. He's a top-laner with alot of not only talent but also personality, and he represents our community in an amazing way.
"It's really humbling to be able to write names as famous, as big and as talented as the ones above, and I'm thrilled that all of them want to do this, not only for the charity itself but also giving the Swedish viewers a unique chance to see their idols participating in a Swedish event, interacting in Swedish.
"The players will participate in the event digitally from their own homes, but the games will have player cameras and we'll be able to see their reactions real time.
"The concept and idea with the charity event is to link and showcase the Swedish League scene together, from big to small, from pro to grassroot – working together to achieve something amazing. The charity we've picked for the event is Barncancerfonden (directly translated into The Child Cancer Fund). It's a non-profit charity that funds treatment and research to prevent and fight cancer from affecting children.
"The event is sponsored by PXB and by Elgiganten, none of them are paying SOL for the event but are instead sponsoring with giveaways that we'll be able to give to the Swedish viewers."
About the Svenska Onlineligan tournaments
Svenska Onlineligan is divided into two splits each year: Spring and Autumn. The structure is divided into seven Divisions, each representing a different skill level, and each Division has a maximum of eight teams.
Each team can use a total of eight players each split, varying freely between their subs. They are also allowed to
sign and register new players during a split.
There's a prize pool of €5,000 and SOL hosts offline playoffs twice a year.
The tournaments are funded mainly through partners, but also through the Svenska Onlineligan team doing freelance work for DreamHack.
This upcoming SOL split that starts on August 20th has 91 teams participating, with around 700 League players taking part in upcoming season. The players are placed into divisions that suit their skill level.
Svenska Onlineligan says 'esports is the world's most inclusive sport' and is proud to have several mixed gender and all-female teams. Its key values are engagement, joy and respect.
There's more info in the Svenska Onlineligan Discord server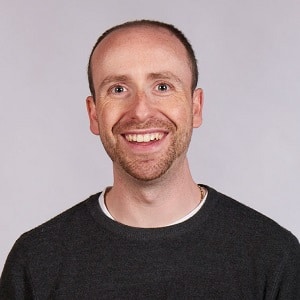 Dom is an award-winning writer and finalist of the Esports Journalist of the Year 2023 award. He graduated from Bournemouth University with a 2:1 degree in Multi-Media Journalism in 2007.
As a long-time gamer having first picked up the NES controller in the late '80s, he has written for a range of publications including GamesTM, Nintendo Official Magazine, industry publication MCV and others. He worked as head of content for the British Esports Federation up until February 2021, when he stepped back to work full-time on Esports News UK and offer esports consultancy and freelance services. Note: Dom still produces the British Esports newsletter on a freelance basis, so our coverage of British Esports is always kept simple – usually just covering the occasional press release – because of this conflict of interest.