Content in partnership with NUEL
Since 2010, NUEL has provided university esports tournaments to thousands of students across the UK. In recent years, the organisation has taken much bigger strides. NUEL has partnered with £5m esports complex Confetti X in Nottingham, which just played host to the Amazon University Esports Masters finals. A few months ago, NUEL was acquired by GGTech, and just last week, GGTech partnered with Riot in a big US collegiate esports deal.
This rapid rise is transforming NUEL into something way beyond its humble beginnings in quiet lecture rooms. ENUK editor Dom Sacco sits down with NUEL Managing Director David Jackson and NUEL Founder/GGTech Global Manager for University Esports, Josh Williams, to see how.
NUEL: The story so far
Josh Williams set up NUEL back in 2010 to allow students to represent their universities in esports tournaments.
Back then, he had to deal with the negative stigma some had towards gaming, while putting in place infrastructure for NUEL to facilitate competition and growth. All at a time where NUEL was not making any money – but Josh understood it needed to do so to reach the next level.
Josh told Esports News UK in an interview about the story behind NUEL back in 2015: "It was a lot of hard work – nobody turned up to the first event! It took a while, it wasn't an overnight success.
"We went around talking to existing gaming societies and asked them if they wanted to take part. When we first started out, people's attitudes were that they didn't really care, or were against the idea.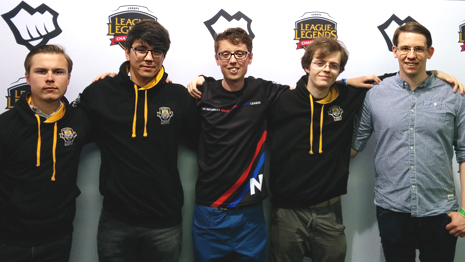 "We can't just go into it blind and think we're going to just make it work because it's a nice idea – we need to have that business experience behind us as well. At the end of the day, it's a lot of responsibility. We have a community which is depending on us, we put a lot of pressure on ourselves. We're building the business side of things, we've got this dream of what we want this to be but we've got to be practical and realistic at the same time."
That dream was realised. Over time, people's attitudes warmed to esports, to gaming, while NUEL worked hard – and prospered.
Today it has around 6,000 to 7,000 players in a typical season, and hundreds of teams for Valorant every week during term time, says NUEL Managing Director David Jackson.
In late 2019, David went full-time, focusing on managing NUEL, and Josh began to transition into a more global role with GGTech.
'GGTech has been critical to NUEL's growth, and the acquisition gives us more security to invest'
NUEL works closely with parent company GGTech, and has partners including Amazon, Confetti Institute of Creative Technology, Riot Games and more, allowing it produce top quality broadcasts – and branch out.
NUEL and GGTech had such a good partnership that the latter decided to acquire the former, as Josh explains.
"We've been acquired and are part of GGTech now, but we've been working in close cooperation with them for a number of years already," Josh says. "We've enjoyed working together and growing with them.
"I've been working with the founders of GGTech since 2016 when we co-founded the University Esports Masters (UEM) together with other organisations,. I think early on it was clear that we had a very shared set of values and interest in a particular way of doing esports.
"They've been critical to growing things like UEM over the years and doing other amazing things, so for us it was very natural to go into a more formal partnership with them and become part of the same company. Hopefully we can grow further."
In terms of the NUEL side of things, Josh continues: "I've been doing what I can from a NUEL point of view and we need people like David now to take it to the next level. He's doing an amazing job of that, with the different projects and how the team has grown. For me now, I think what's exciting is going around the world and using the experience I've had growing NUEL, working with GGTech on international projects, and combining that together to help other countries develop the university esports ecosystem, not just for the competition.
"When we [at NUEL] first started really working together with GGTech on the Amazon University Esports deal back at the start of 2020, we piloted that with the UK, Spain and Italy. Now, we've got seven countries in Europe, four countries across MENA and three countries in Latin America doing university esports."
Just the other week, Josh was in the Middle East for the MENA version of the Amazon University Esports Masters. And he says that helping other students and universities around the world is something that's "really special" to him.
David adds: "Part of the GGTech aspect is that you can start to plan ahead more. So you've got that security to hire an extra person, knowing I can promise their job will exist 12 months from now. As a smaller company with GGTech's strong commercial team and general overall reputation, that gives me the security to invest in the business – that's incredibly huge for us."
With GGTech expanding over time, it now has offices in Nottingham, Mexico, Argentina, Dubai, as well as its headquarters in Alicante, Spain, giving it size and stature to put on all kinds of esports events.
Building a wider range of activities beyond university esports
NUEL Managing Director David Jackson is keen to stress that NUEL and GGTech are more than university esports tournament operators.
"It was a big announcement about the acquisition, and there's been some big recent changes in terms of the type of products, events and activities we've been doing," he says.
"I joined NUEL just before covid happened, I went full-time at the end of 2019. And something I really felt is when you're not doing those events, you don't get that face-to-face time with people, and one of the things I wanted to emphasise now that the acquisition is completed, we've got a good view of what our roadmap is for the future."
"The things that we've learnt over the years doing those tournaments is absolutely applicable at other tiers of esports," David continues. "We've been steadily picking up other projects, like the women's League of Legends tournament, Rising Stars.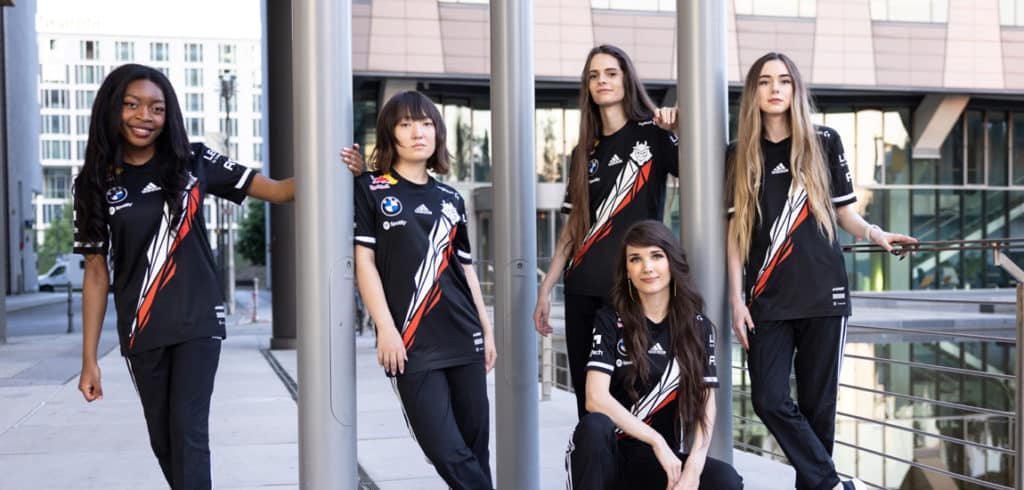 "We're now doing the Teamfight Tactics rest of EMEA qualifiers for that global ecosystem, we've also started doing the Teamfight Tactics Northern Legends ecosystem."
NUEL Founder and GGTech Global Manager for University Esports, Josh Williams, adds: "GGTech started out doing a university league in Spain and worked their way up to doing the amateur ecosystem with projects like Circuito Tormenta, before going up to the semi-professional level, to now, where GGTech is delivering the TFT World Championships for Riot Games.
"We also run things for Rainbow Six in Mexico for example, and it's now grown into this global company."
David also highlights the opportunities these bigger events can provide to students – and the esports industry – giving the next generation of talent a chance to develop.
"I think on the university side, one of the reasons why that fit with GGTech has worked so well is that there's an absolute alignment and desire and commitment to develop people and bring up the next generation of talent," David states. "I think that's where this fits in with that broader mission – university esports is still core to what we do right now.
"There's some other projects we're currently working on – but they're symbiotic. As an example, the producer of the Teamfight Tactics broadcast we did the other weekend is a Confetti student who had cut their teeth previously with us working in one of our university esports broadcasts. But now we're actually able to facilitate that progression, not just to university esports but on these other tiers of events.
"The good part about that is we have a whole series of staff – contractors and broadcasters – who we've worked with on these higher-tier projects. They then come back and work on the university projects and are able to level up university esports as well.
"So what I'm really keen for people to see it as is, yes, with the support of GGTech and that investment, expertise and advice from that global team, we are able to deliver these higher tiers of events. But core to it still is community building, career support, and university esports is an integral part of that.
"It's not us moving away from university esports, it's about adding value at multiple tiers. That's the goal."
Confetti X, the Amazon University Esports Masters and creating lasting memories for students
NUEL partnered with Confetti Institute of Creative Technologies – part of Nottingham Trent University – last year.
Now it's running its Amazon University Esports tournaments there at the world-class Confetti X facility, including the first Europe-wide Amazon University Esports Masters finals hosted in the UK last month.
"I think it's a real vote of confidence from the global GGTech organisation in our local team to be able to deliver this here," NUEL Managing Director David Jackson says.
"It's the first time we've ever done it here, logistically it would've been potentially easier to do it in Alicante where GGTech is based, but actually they love the facilities here, we have a lot of the global team here in the UK and they love it as well. It's a really good opportunity for us to show what the UK can do and it's fantastic to bring international events to the UK."
Josh Williams, NUEL Founder and GGTech Global Manager for University Esports, adds: "As one of the co-founders of the University Esports Masters seven years ago, one of my philosophies was always to pick somewhere sunny for the finals. But you've got to look at the opportunity you've got here at Confetti X, and with the great team we have in the UK, from my point of view it was a no-brainer to host it at Confetti X."
Nottingham might have had some torrential rain during the UEM finals, but it was also unusually hot for the UK.
"My Spanish team can't believe how warm it was!" Josh laughed. "They all brought their winter coats with them, thinking they were coming to the North Pole or something!
"It's a great city, there's plenty of things to come and see, people know about it from the football team or Robin Hood, and it's great to see the players really excited and to enjoy a bit of the UK outside of London as well," Josh continues.
The UEM finals had a €21,500 prize pool for the top teams overall, but Josh and David say it's not just about the cash.
David says: "A significant number of people who came to this event have never been to this country or on a plane before. We've been sorting out all the passports and visas, so we talk about prize pools, but the event itself is such a great experience for the players – and that's a huge part of this as well."
Josh adds: "Students from all cultures and backgrounds get a unique part of their university experience and it's hopefully something they remember for a long time afterwards," he explains. "And then for some of those, hopefully we can inspire them to pursue esports further, possibly as a player but more so maybe working in a different role, going to events, playing in tournaments and wanting to do this more in some capacity."
On the Confetti X facility itself, the team are delighted with the level of quality it allows.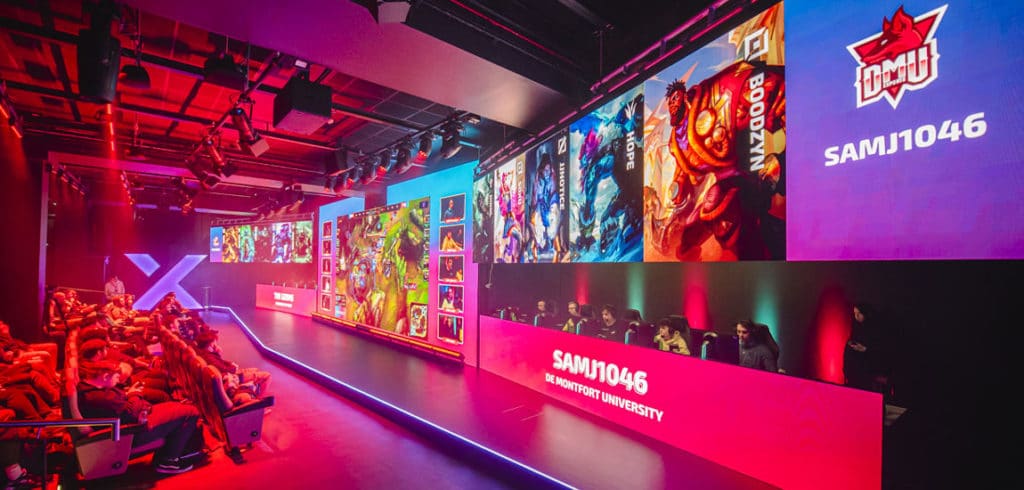 "I have to give credit to David on our side, he's been working with the team at Confetti," Josh admits. "The facilities here are world-class. I was in Los Angeles a few weeks ago at the Riot Arena, and I was sitting there thinking: 'This is like being at Confetti X. There's nothing too dramatically different about those two arenas.'
"That's where the biggest professionals on the world stage are playing. We've got that across the road from our office now with an incredibly supportive team and talented pool of students that are coming through. The potential is huge."
David continues: "Thinking from the careers perspective, beyond the events and competitions that can be run, we've barely scratched the surface of our partnership with Confetti. At UEM last year, we had three Confetti students fly out to Alicante. One of them, Becca, who is now our broadcast manager, was one of those students.
"It's a testament to how those opportunities turn and keep rolling on, and there is so much scope for internships, work experience placements, exchange programmes… GGTech is operating in so many different countries, and I think that's where NUEL's parent company relationship facilitates that.
"We're in close contact with GGTech senior management on a regular basis, and they're incredibly excited about the potential for the UK, Nottingham, Confetti X as a talent base for global international projects, that NUEL on its own in the UK would never be able to deliver that as a smaller organisation, so there's huge value-add there."
David says the idea for every single event NUEL and GGTech run at Confetti X is that they learn new things all the time, so they can add more value to the next one.
"Fortunately, we're present in an institution where learning is the goal," David explains. "Everyone is learning together how to do that. We saw the potential of the partnership [with Confetti].
"You could absolutely run the broadcast for a top-tier esports event from there, as part of a play-in or something like that. There's nothing stopping them, because all the equipment is dramatically over-specced for the space, that's the idea. It's so that the students can learn all the best equipment, so that when they go and run a major festival or sports event, they know how to use all the kit already.
"We've barely scratched the surface of what this facility is capable of. The goal or the vision is, yeah, we can keep doing these things, and for each one we do, we learn more so that when additional projects come in, we know what we're doing."
Realising UK esports' potential through partnerships:

'Is it a pipe dream to say Nottingham could be an esports hub? Absolutely not'
NUEL and GGTech are open to teaming up with more companies and brands to help grow university esports – and esports in general – in the UK and beyond.
"We're very open for people to come and talk to us about partnering, collaborating, we're open for any sort of discussions," says NUEL Managing Director David Jackson. "We want to support the UK scene as best we can, at all levels that we can. We're a group of people who are incredibly passionate about what we do, we care a great deal about esports, about the grassroots, about the player experience, careers and community, and we're really keen to work with anybody else that shares that vision.
"We've worked with so many good people so far within the UK, I think there's so much scope for us to collaborate and keep building. There are so many latent strengths in this space, I think there are some fantastic opportunities for us to build here.
"You've got Confetti X here, plus the Atrium upstairs, with the social space and sim rigs, you've got the Motorpoint Arena just on the other side of the road which is capable of doing any major event that you need."
"Is it a pipe dream to say Nottingham could be an esports hub?" David asks. "Absolutely not. They've got all the facilities you'd need to do that, you just need to make a strong enough business case, and for us, events like this [the AUEM finals], to say, come and look at this, look at what we can do, let's do something for you."
Josh adds: "The UK is incredibly strong in a lot of ways. We have a lot of great clubs and societies doing things, great formal educational programmes in the UK – some people like to criticise them but the Esports BTEC British Esports has been working on, fantastic – and internationally as well. I was in Dubai a couple of weeks ago talking to people running the BTEC out there and how much it's really helped their students.
"You've got the esports production degree here at Confetti – a lot of our broadcast talent now behind the scenes is coming from Confetti. Their students are now graduating and getting great job offers there. So there's a lot of things people don't see in the UK esports scene. Having professional players and teams is important.
"For us it's more about the whole ecosystem, getting people excited about esports and creating this great opportunity as well."
'The community will always be at our core' – and how NUEL's Managing Director was part of NUEL's worst ever CSGO team
While there were four teams from Germany at the recent AUEM finals in Nottingham, one from Turkey and another from the Netherlands, NUEL Managing Director David Jackson says there are more important things than winning – and uses a personal story to highlight this.
"My backstory as a player coming into NUEL was that we were the worst team ever to take part in the CSGO tournament," admits NUEL Managing Director David Jackson, whose unique stats can be found on this Derve McRage (his gamer name) Stadistics page.
This humours NUEL Founder Josh Williams, who laughs: "They were absolutely the worst team we've ever had!"
David continues: "It's not hyperbole! The sad thing is because CSGO is so API-friendly, we actually still have the data to prove this. I was doing my Masters and London Business School had never had an esports team before. We started a CSGO team, played around 30 games, we lost every single one and I think half of them were 16-0s! I remember the first time I met Josh, he was really curious why I came back and why I kept playing and losing! And the answer was: memories.
"I don't remember most of the solo queue games I play, but I still remember that time we went to triple overtime against the University of Sunderland, and one of my teammates lost his head and started buying auto shotguns every round!"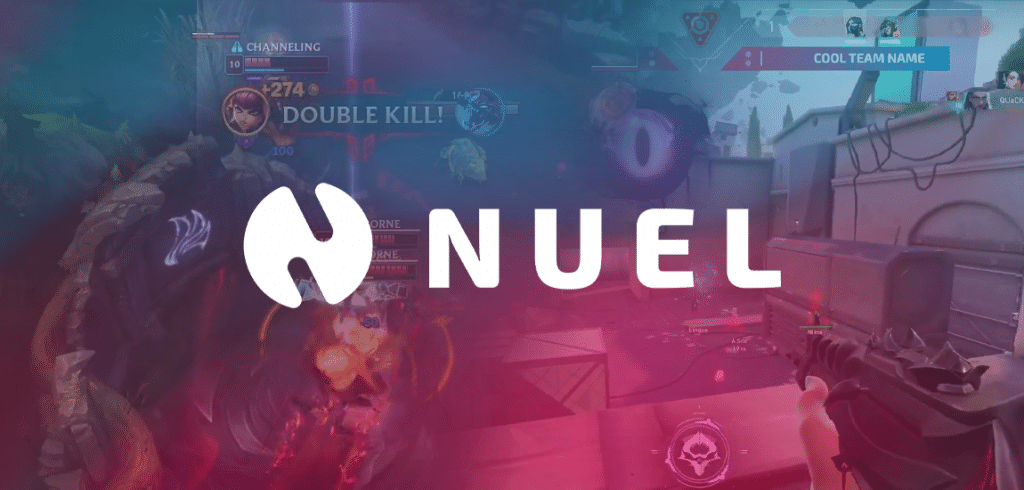 David adds: "So to some extent I'm unashamed, and this may be controversial from the perspective of someone who's running NUEL, but I care far more about this being an inclusive and great experience for every single team taking part. More so than seeing this as a vehicle for finding the best team within the UK. Thankfully we have people within the organisation on the league ops side in particular, who are really good at coming up with formats that make sense for that.
"If it's a question of do we want to see more UK teams at these events, then absolutely. I think that'd be great, and I think it's interesting looking at the different models that the universities have. We've seen the Dr. Buhmann Schule & Akademie with some very extensive scholarship schemes, and all of that. You contrast that with Amsterdam Carball Esports, where I think their university has not had any involvement whatsoever in their team. I think it's actually really interesting as it shows that both models can work.
"But for me, if I've got to choose a tournament that's really inclusive and welcoming for everybody, no matter how bad you are, possibly because I want to make sure that my future me is welcome, that's kind of my take on it. But it would be good to see UK teams [reaching the finals in the future], for sure."
Josh adds:
"It's also how we can add to the educational value as well, as David mentioned earlier, internships are a big thing, work experience that we're trying to push globally. Today [at the AUEM finals] is a great example, we have students working in the production gallery doing this broadcast, which looks fantastic. And looking at the social side of what we do too.
"So, for us thinking about university esports in the UK, the metric isn't how many top teams or players we can produce, it's about how much students are enjoying the experience. We have students from all different backgrounds with different types of interests within esports, so I think we're doing a great job with that in the UK.
"And that's our philosophy around the world with the University Esports project – how can you create that inclusive community focus on what we're doing. Part of that is providing for people who want to compete and win, they're a very important part of the community, but it's also thinking about people who just want to get together and have a few drinks, maybe a pizza and watch some League of Legends together, for example. It's important not to lose sight of that.
"We really think that video games and esports can help bring people together on campuses, connect people and have that shared passion. It creates an experience for them that they otherwise wouldn't have had an opportunity for. Just getting together in person and watching games, whether it's the LEC or Valorant or whatever – make friends and build communities."
At the end of the day, isn't that what it's all about? The communities that form through esports, the friendships struck – and the memories made?
Esports is about the people that have the interesting stories for others to follow and learn from, the underdog stories, the champions, the hardships and everything in-between. As students, these people are still developing before their stories are fully told – and so collegiate and university esports is a vital area to allow them to grow and develop.
It's those same people that have helped NUEL grow to what it is today, too, as David notes.
"I want to thank everybody who has been involved in any way in NUEL and University Esports – players, broadcasters, society leaders, universities, commercial partners, the countless people who've given their time and expertise over the past 13 years – and continue to help us as we enter this new phase," David says.
"We're standing on the shoulders of an awful lot of people – and we're so so grateful to be able to do what we do."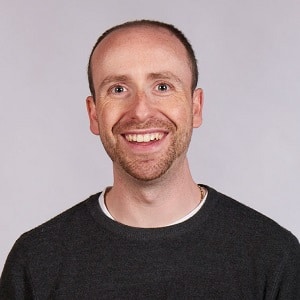 Dom is an award-winning writer and finalist of the Esports Journalist of the Year 2023 award. He graduated from Bournemouth University with a 2:1 degree in Multi-Media Journalism in 2007.
As a long-time gamer having first picked up the NES controller in the late '80s, he has written for a range of publications including GamesTM, Nintendo Official Magazine, industry publication MCV and others. He worked as head of content for the British Esports Federation up until February 2021, when he stepped back to work full-time on Esports News UK and offer esports consultancy and freelance services. Note: Dom still produces the British Esports newsletter on a freelance basis, so our coverage of British Esports is always kept simple – usually just covering the occasional press release – because of this conflict of interest.