Brothers in arms (from left to right): Nottingham Bears players CROWNz, mc hal, NUEL founder Josh Williams and other Bears players Trashclub Billy and rFi during a trip to the LCS in Berlin
Five years ago, Josh Williams was a student at Loughborough University with a single vision: to allow UK-based students to represent their universities through eSports matches.
After initially being told to get lost by existing gaming societies (who said "competitions shouldn't be a part of gaming"), and with no funding, today the UK's National University Esports League (NUEL) has more than 150 universities and 350 teams nationwide, with the approval of League of Legends developer Riot Games.
As the fast-growing league enters its fifth year, adds new games and looks to start generating revenues, with the new League of Legends National Championship qualification beginning on November 1st, we sit down with NUEL founder Josh Williams for an exclusive interview to discover the full story behind the NUEL, how it got to where it is today and how it can make UK players global eSports stars.

Why did you decide to form the NUEL?
I used to play Call of Duty competitively – we weren't very good but we'd play, and we'd hear things like, "oh UK eSports is rubbish", and we'd get false promises all the time. There would be all this hype then things would die off a little afterwards.
I then had to pack in playing to focus on my A levels, but then when I was about to go to university I thought it'd be really cool to represent your university at eSports. I'm a competitive person and I love the idea of being the guys at university that everyone else is looking up to, and representing something.
University competitions also provide a really nice structure naturally, they're geographically based and there's a support structure already in place. You've got a natural pool of players to choose from and resources on campus.
I believe the NUEL can be a great positive influence on the UK scene as well. I really care about the UK scene – I used to get really frustrated at the lack of progress being made. So I thought university eSports would be a great idea and planned to get it off the ground.
How did you get it going and bring different universities on board?
It was a lot of hard work – nobody turned up to the first event! It took a while, it wasn't an overnight success.
I studied at Loughborough, and we just went around talking to existing gaming societies that were out there. We'd talk to the people in charge and say we've got a thing going on, and asked them if they wanted to take part. When we first started out, people's attitudes were that they didn't really care, or were against the idea.
Five years ago, I think things like League of Legends and Twitch were very much in their infancy. It was a different landscape back then for eSports. A lot of the societies were traditional gaming societies and guys who played Warcraft or the original Dota. They had a really weird perception on eSports that it was ruining gaming and was a bad influence – that it could corrupt people. They said competitions shouldn't be a part of gaming, it should just be about having fun. I was like: "Really?"
We didn't just start off with League of Legends, we started with a whole raft of things. We tried Team Fortress 2, StarCraft II, CS: Source and more. But it was League of Legends that was so much more popular compared to the rest.
A lot of our success has also been down to hard work from people building things up locally from a grassroots perspective. We provided the incentive to do so, I guess. We're now seeing a lot of dedicated eSports and League of Legends societies springing up, which is fantastic. They are building this structure at their universities which is similar to sports teams at universities. They do trials at the start of the year, then they pick who's in the first and second team etc, and they're getting really organised and professional.
Some of the societies have started getting funding from the unions. And we're starting to see over the last couple of years eSports varsities as well, like Oxford and Cambridge, Sheffield and Sheffield Hallam and places like that, which is awesome. It's starting to be part of the culture, which is fantastic. We want to see that keep growing.

NUEL staff on the League of Legends World Championship being in London
How did you build up the network to 150 unis and 350 teams?
We didn't have much interest in the first year, but we keep going back to the societies, we built a better website – we had an awful-looking thing at the start. We probably looked like right cowboys to start with! So we grew our website, admin teams and casting teams to really scale it up.
Our website guy Tom has been there pretty much from the start – and is still here going at it – he put together a fantastic website. In the second year, a couple of things changed too. League of Legends was getting a lot more popular and societies were starting to see an influx of League of Legends players turning up.
Not all existing societies were interested in adopting eSports, so some League players thought "sod this" and went and formed teams and eSports societies themselves. This has been a massive help to their communities and also to us.
So it's grown. In the second year we had about 16 teams, the year after we had just over 100 teams, and then last year we had about 350 teams play. We generally don't get much sleep at this time this year as you get like 1,000 people turning up!
We like to think we've kept innovating how we do things and are adaptive. We're running at quite a large scale. There aren't many competitions where you have to deal with 350 teams week in, week out. There are 2,000 people playing all at the same time. It's about how you deal with the issues and how the right information gets across.
So is this your full-time job, now that you've graduated?
It is. I don't make any money out of it at the moment! This was never set up to be a business, it's very much a hobby. But as it grows it needs to generate revenue and have people working on it more than just as a hobby, because with so many people playing, it takes a lot of effort putting it together.
We've got a great team of people but there's only so much they can do. Most people working at the NUEL are at university or have graduated and are looking for full-time jobs. So we need to find ways of being able to have staff.
If we're going to make this successful, and we believe it's going to happen, we need to invest in our infrastructure, otherwise it will be this amateurish thing that won't have the sort of impact we envision it having on UK eSports – and further afield.
Members of the NUEL's Nottingham Bears meet Fnatic's pro League of Legends team
How difficult is it to run considering it's not generating revenue?
We haven't generated any revenue so far – we're just living off of savings. It was something I personally identified I wanted to do with my life, so I got a part-time job, worked on a placement for a year at uni to get as much money as I could. That's all well and good but you need to earn some money and be able to feed yourself. That's our next challenge.
We've got some good reception from sponsors and hopefully that will come to fruition shortly. We ran our first event which went really well. We're currently also part of an incubator at Loughborough University which is giving us lots of business support. We're building the business side of things, from using experts, industry and people from academia and the university. We've got this dream of what we want this to be but we've got to be practical and realistic at the same time.
We can't just go into it blind and think we're going to just make it work cos it's a nice idea – we need to have that business experience behind us as well. At the end of the day, it's a lot of responsibility. We have a community which is depending on us, we put a lot of pressure on ourselves. We genuinely this is going to be a massive part of eSports going forwards and it's doing a lot to introduce people to eSports. We think it's going to have a great impact. We don't want it to be all those other things like when I was playing Call of Duty, which promised the world and didn't deliver.
So that's why we've generally kept under the radar and have been building things organically.
Do students unions help fund or provide NUEL communities with facilities at certain unis?
Yes – it's a mixed picture. Some student unions will give a pot of money to societies, which is fantastic and allows them to get a discount to go to eSports events, trips or play in tournaments, or put on viewing parties.
Some universities have awesome gaming labs they can practice in or play together in during a Sunday night, which is awesome because it's building such a great community. We're trying to see more of it and hopefully we can keep pushing exposure about what we're doing, what eSports is and legitimising it – showing these bodies it's something they need to take seriously.
What are you working on now? You've added Hearthstone and CSGO as additional games, is that correct?
Yes – it's a massive move forward for us. We're really excited about it.
This year there's been a lot of demand from the community and societies for these games, so we want to be able to provide what they need. We wanted to give CSGO and Hearthstone a go – we've done some tournaments over the summer and they did really well.
We're working with the British University Counter-Strike League – Jack got the ball rolling there putting a post out on the CSGO subreddit and it really took off. He got a bunch of guys together who were really passionate about that and ran a tournament over the summer.
A lot of the societies have CSGO players who want to play against other universities, and we can help them do that now. There seems to be a lot of interest around that so we'll see how it goes.
We can't promise a 350-team Counter-Strike league for this first tournament because it would be irresponsible for us to promise that, but we'll scale it up a lot faster than we have done with League of Legends but in a responsible way like we have done previously.
The other thing is, there's just not enough content in the UK and it's such a shame, because there's a lot of great things happening there. We want more people to know about the NUEL so they can enjoy it and follow it. There are so many teams, players and societies, there are so many stories out there that aren't getting told, so we brought in a bunch of guys to help with written content and video content. We want to keep covering what's going on.
You're supposed to be at university to develop your skills – and the social side is massive too – so we want to help with those things. We want the NUEL to be an experience, a platform and a gateway for people to go on to do bigger and better things in eSports.
NUEL casters in action
How can the NUEL help grow UK eSports and identify emerging talent?
The NUEL can certainly help – I think it can have a fairly big role. At the moment, a lot of the top players are emerging at 16 or 17, before university, but I think having that university structure there allows people to do both in a responsible way.
We design our tournaments around the academic year, so we don't run tournaments when exams are on or when there's busy coursework periods. So we're very keen on making sure we don't push people too much. We ask people to play a few games a week on like a Sunday evening because it's key they get an education as well.
The big thing we're doing at the moment is we're introducing a lot of people to competing in eSports, and what eSports is in general – we're very much about participation.
We made a conscious decision when we started this that it wouldn't be limited to one team per university, we didn't want to create a cut-throat university competition because we don't think that would help UK eSports.
Some universities like Hull had 14 teams playing – the average is between six and 11 teams per university. Some of the guys are brilliant, you get Diamond players and the odd Challenger/Master player thrown in there, so there's high level competition. We want to keep pushing those guys and giving them the opportunities to do well.
With our prizes, we're quite deliberate with what we do. We don't want to just offer loads of money… in the US some universities offer scholarships to students which is a help to student finance, but… what we're looking at is how can we give these guys an experience that will motivate them even more to go further.
How has Riot Games got involved with the NUEL?
So last year, the Nottingham Bears won, and Riot – who have offered fantastic support for us – flew them out to Berlin to watch the LCS. They took them backstage, they got to meet the casters and the players, see how the LCS is produced, they got to sit on the analyst desk and the caster desks, stand on the stage and get to see what it's like to be a pro a little bit. It was a great experience for those guys.
We do the same with our events. Our first event at Loughborough last year, we had the stage and ESL did all the production – they did a fantastic job. We had a great crowd there. The top-laner from Birmingham said in his post-match interview that he felt like a pro because of people chanting and cheering for him, playing on stage with the lighting and even make-up.
We want to inspire them and say: "This is what it's like – are you going to take it further?"
The picture Riot used for the Worlds 2015 Viewing Parties promotion, two of those players from Birmingham University are in that picture, taken from when the LCS came to Wembley in 2014! It's the jungler and top-laner from Birmingham Storm! So we're all over the place – people just don't know it!
The NUEL League of Legends trophy
How do you go about forming the NUEL super team that plays in the League of Legends UK ESL Premiership?
What we've done previously is we've been offered qualification slots into things like 4 Nations which Riot ran last year, and MCM invitational tournaments. We'd send the team at the top of our leaderboard at the time, or won our most recent competition to represent the NUEL.
The problems we find is that generally, people won't sign up to do that and there are usually one or two players who can never make it. So we have to look for replacements, send out a weakened team – and get hammered, to be frank.
Nottingham came fourth at MCM once which was great – they finished above FM eSports, which had KaSing and Impaler playing for them at the time. One of those played in Worlds this year, of course.
So the guys enjoyed it but it's not nice to be hammered, especially on a stage in front of 600 people. So we had to find another way to support those guys – and we thought, we'll see who's interested and form the team around them. That's what we did with a super team, it's the first time we've done it and it's been an interesting, eye-opening experience. We've taken on the role of team manager now, and it's something we've not done before, so we've learnt a lot. There's obviously been problems with that [Josh refers to the time the NUEL had to forfeit a game due to a lack of players].
We couldn't play against Team Infused that week, which we were obviously gutted about. Not only by the fact that we've messed Infused around and it looks bad on us, it's not helping UK eSports if a team's not turning up to a top tournament, so we felt really bad about it.
We're quite fortunate the ESL UK League of Legends Premiership break happened when it did, as we looked at restructuring things and are hopefully going in a bit stronger into the second half of the tournament.
What exactly happened? Why did the team forfeit that match (was it down to player poaching) and what changes are you making to your LoL team?
Check back later this week for part 2 of our interview with the NUEL to find out.
For more information on the NUEL and how it works: Visit the official NUEL website
Get more eSports News UK content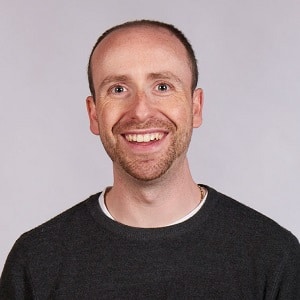 Dom is an award-winning writer who graduated from Bournemouth University with a 2:1 degree in Multi-Media Journalism in 2007.
As a long-time gamer having first picked up the NES controller in the late '80s, he has written for a range of publications including GamesTM, Nintendo Official Magazine, industry publication MCV as well as Riot Games and others. He worked as head of content for the British Esports Association up until February 2021, when he stepped back to work full-time on Esports News UK and as an esports consultant helping brands and businesses better understand the industry.