The latest Twitch Rivals esports tournaments will take place at TwitchCon Paris 2023 next week – here's a look at what they are and who's taking part.
The event celebrating streaming gets underway next weekend from Saturday July 8th to Sunday 9th, with welcome talks earlier on Friday July 7th.
There are plenty of talks, meet-ups, meet and greets, tournaments and other activities.
First up, hosts have been announced including Iain Chambers and Giniro, both have worked on a host of events in UK esports, and Giniro is currently working on the VCT Ascension broadcast.
Also, colour caster Solari, who has worked on Ultraligaen, NLC and Pathfinders tournaments, will be casting LoL and Ultimate Challenge tournaments at TwitchCon:
#Ad SOLARI x TWITCH RIVALS 2023!

It is my absolute pleasure to announce that I will be casting League of Legends and Ultimate Challenge tournaments of TWITCH RIVALS live at TwitchCon Paris next week!

screaming shaking#twitchrivals #twitchconparis #twitchcon pic.twitter.com/teAX6KBVNO

— Alisia "Solari" Linnik (@SolariStreams) June 29, 2023
These are the broadcast talent we've seen posting on Twitter about the event – we've reached out to Twitch for the full line-up and will update this article if we hear back.
TwitchCon 2023 Saturday July 8th schedule
A Team17 LAN party will take place on Saturday from 10.45am, followed by a B0aty meet and greet at M&G Station 9 from 12 midday to 2pm, and a Seapeekay meet and greet at the same time at Station 10.
Also on Saturday is the Twitch Rivals Fall Guys Showdown featuring ZeratoR from 12 midday at the Twitch Rivals Arena. This runs for around three hours and will feature teams of streamers competing across a series of custom maps.
Participants include AngleDroit, Areliann, BatOu, Dream, Enkk, Etoiles, hannahxxrose, HoneyPuu, Krisfits, LetsHugoTV, MichellePuttini, MoMaN, Onutrem, panetty, Pressea, Shaunz, TapL, Xari, Zealand and ZeratoR.
The streaming superstar Pokimane will be hosting a meet and greet from 2.30pm at M&G Station 1, followed by the next Twitch Rivals tournament, the Valorant Mode Mash-up from 3.30pn to 6.30pm at the Twitch Rivals Arena. Streamers in this include Areliann, ArmelleTV, helydia, Itaah, JLTomy, LuluLuvely, MoMaN, Nuvia_OuO, shortytv, Timit and ZeratoR.
UK streamer aimsey will have a meet and greet at 4pm at M&G Station 9, then, looking towards the Sunday…
Sunday July 9th at TwichCon 2023: Twitch Rivals and more
EsfandTV will have a meet and greet from 10.30am at M&G Station 6.
A League of Legends community meetup will take place at 10.30am at Community Meetups 1, while the Twitch Rivals League of Legends Showown will run from 10.30am for three hours at the Twitch Rivals Arena. Participants include CatgirlMiella, Enkk, euw_paradox, GoBGG, Krisfits, MichellePuttini, NoWay4u_Sir, pandorelol, panetty, Peaxy, SixenTv, skain and Zeling.
A Rocket League Showdown will kick off at 11am in the LAN free play area, with prizes up for grabs and the chance to play on stage.
The Twitch Rivals Ultimate Challenge will start at 2pm at the Twitch Rivals Arena, and run until around 5.30pm. Streamers will face a series of physical and digital mystery challenges.
This will take place alongside a Valorant Showdown at 2.20pm in the LAN area, similar to the Rocket League Showdown.
TommyInnit, one of the UK's most popular streamers, will have a meet and greet from 3pm to 5pm at M&G Station 1.
Finally, a UK Community Meetup will take place at 5pm on the Sunday at Community MeetUps 1, for one hour, with Twitch Glasgow and Twitch Manchester the newest additions to that.
That concludes our roundup of the Twitch Rivals tournament schedule at TwitchCon Paris 2023.
Check out the full TwitchCon Paris 2023 schedule on the official website here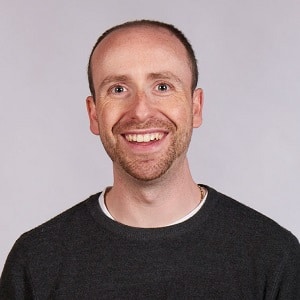 Dom is an award-winning writer and finalist of the Esports Journalist of the Year 2023 award. He graduated from Bournemouth University with a 2:1 degree in Multi-Media Journalism in 2007.
As a long-time gamer having first picked up the NES controller in the late '80s, he has written for a range of publications including GamesTM, Nintendo Official Magazine, industry publication MCV and others. He worked as head of content for the British Esports Federation up until February 2021, when he stepped back to work full-time on Esports News UK and offer esports consultancy and freelance services. Note: Dom still produces the British Esports newsletter on a freelance basis, so our coverage of British Esports is always kept simple – usually just covering the occasional press release – because of this conflict of interest.