Content sponsored by AGON by AOC
Red Bull athlete Jaden 'Wolfiez' Ashman is one of the UK's biggest names in Fortnite. With more than half a million followers and having won $1m+ for his second-place finish at the Fortnite World Cup back in 2019, he generated headlines, signed for UK organisation Excel and stayed there for several years before joining TT9.
But in such a competitive field, maintaining a high level of play is a tough challenge. Wolfiez opens up in this honest interview ahead of him playing at Red Bull Contested and asks: is finding the right balance between having a life and being a pro gamer even possible?
Good to talk to you again Wolfiez. How's it going?
Very good, how are you?
Not bad thanks! What's it like taking part in a big tournament up in Scotland? Is there anything you're interested in doing there?
This is my first time being this far up North in the UK. I'll probably look at all the tourist sites here [after Red Bull Contested is over], look at the castle, explore the city and climb this volcanic mountain. It looks pretty nice, a pretty picturesque place.
Tell us a bit about Red Bull Contested and what you think of it. We haven't had a solos builds tournament in a while like this.
Yeah, I'm really excited to play solos to be honest. It's been a long time playing a competitive solo tournament with actual good players in the same lobby, and it also being a LAN as well.
It's also nice it being close to home. It feels like home here, like it doesn't feel like I'm in a different country. I am, but I'm not!
What are your thoughts going into the tournament? Is there anyone you want to play against in particular or any goals?
I think if I got top five, or top 10, Id be really happy with myself, knowing I haven't played in a while. It's like getting a bit less rusty, you know, and getting used to the meta. But there's a lot of good competition.
Will you play differently knowing this format?
There's double elimination in the last few rounds, so depending on how I'm doing, I could probably switch up my game plan to accommodate that or play a bit more passive if needed. Because thinking about it, more people killing each other means more placements, so you can play it how you want.
What's it like being a part of TT9 now, Wolfiez? I've known you for being at Excel Esports and you were with them a long time, so that must have been a big change for you.
Yeah, it's different being at a new org. New faces, new people.
Do you know how to make a bed now? I remember you struggling in an early Excel Esports video.
(laughs) Yes I do know how to make a bed now. I live by myself so I can make a bed, definitely.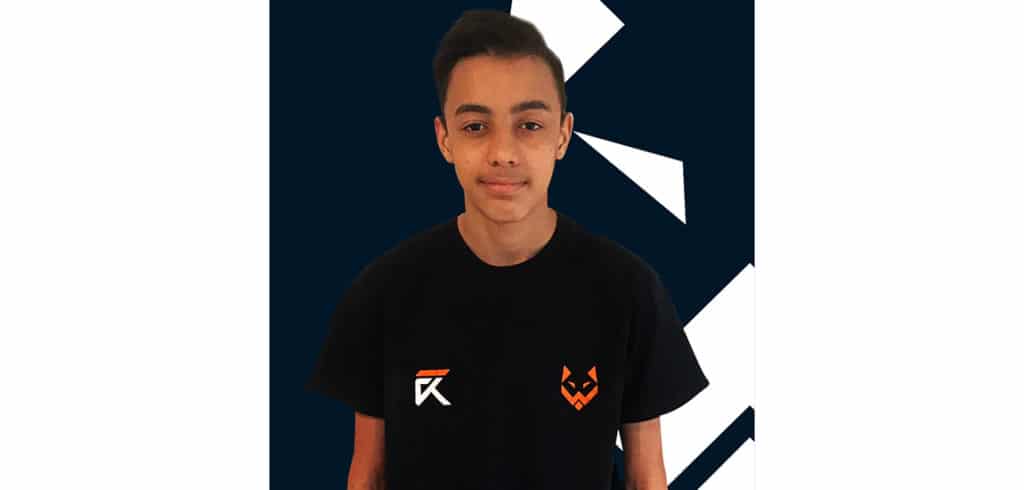 You've grown up, I've followed your story since you did so well at the Fortnite World Cup in 2019. How have things changed since then? Maintaining a high level of play must be a challenge.
Yeah it's a really big challenge, you know, especially as I've changed as a person, and everything has been crazy to be honest. I've had a massive change in my personal life and then balancing that with Fortnite has been a big struggle.
On that note, you recently tweeted saying: 'Are you even supposed to have a life if you wanna play Fortnite at a good level?' That's something I see across all esports, how do you strike that balance between playing and IRL stuff? I don't think some people realise the sacrifices pro players make.
That's the thing about esports. With traditional sports like football, you can only play for a certain amount of hours before your body is tired. But then when you're playing esports, like you can play 12 to 15 hours a day. That's what I was playing [early on in my career] to get to a certain level.
My body would waste away, literally. But I was getting so good at the game. So it's hard to balance it because you can say, let's have a balanced life. I can go to the gym, I can go and have a social life, and I can play Fortnite for two hours. But then there's gonna be some kid who's 13 years old and playing for 12 hours, and if he keeps on doing that he's gonna overtake me at some point because he's literally put in three or four times the work on the game.
So I would say, for me now, to keep on playing how I'm playing, it's about putting in that amount of work on the back end when I was younger, getting my skills, and now it's about maintaining it and doing fine-tuned work. So instead of covering all the bases and playing a lot, it's about finding your weaknesses or your issues, and just really focus and dedicate. Have a focus burst of energy to improve and then you can maybe have a balanced life, kind of. But I find it hard to say there's balance in esports.
March 19, 2023
That's a really good answer. You mentioned the gym, and you look like you're looking after yourself physically. Have you noticed a change since you've been doing that and do you enjoy it?
100%. Like, gym and fitness especially is a big part of my life now. Throughout the whole year I've just really been enjoying myself, it's like a good outlet for my stress and I found like-minded people in that area as well.
That sounds positive. You mentioned working on your weaknesses. It reminds me of a story of an old Arsenal football manager, George Graham, getting Ian Wright to work on his defensive drills in training over shooting, because he knew Ian could already shoot well.
That's the thing. In esports there needs to be a massive bit of work put in before you're even eligible to be somebody. You can't just turn on your computer and be good. Like there needs to be a lot of work, in the shadows, kind of. Like with anything, you need to be grinding by yourself. Practising, getting your skills to a good level, before you can do anything.
That's why it's pretty hard to get into it, because you need to be so dedicated from the get-go even when you're earning nothing.
You need to depend on yourself in esports.
Yeah, literally with anything, you need to depend on yourself all the time. That's what I live by as well – being self-sufficient. You need to be able to depend on yourself. You need to be able to look after yourself, and not even in the game but without the game. That's just a basic thing, you know.
Is your name to do with being a lone wolf or something like that?
(laughs) I wish it was, but it just came around just naturally. I thought a wolf was a cool animal when I was a kid, so I decided on Wolfiez.
What are your views on the state of competitive Fortnite? Some players said they feel it's a bit stale right now.
Yeah, I would say the game is pretty stale at the moment, especially with the removal of Siphon. It's not the most enjoyable to play. So hopefully the game does get better.
Scottish fun quickfire round
Have you played the bagpipes before? What do you think of them?
No I haven't (laughs). We were walking down the street and saw a man playing them the other day, it was pretty nice. I think he was a busker. He was cool, MrSavage took a picture with the guy.
Have you worn a kilt before?
I was gonna get one. But the thing is, I haven't been here for that long. I went from the airport to my hotel, to food, then to bed. And then I came here today, so I haven't really had much time to explore and do much.
Have you eaten haggis before?
Someone was eating haggis next to me but I didn't try it. I'm pretty picky with my eating, so I didn't want to. I might try it at some point.
Have you heard of caber tossing?
No.
Have you watched Braveheart before?
No, but I've seen clips of it.
And the Loch Ness Monster – real or fake?
Probably real, I think.
And with our content being sponsored by AGON by AOC, we're asking everyone what their monitor size and settings of choice are.
I use a 24-inch monitor, maybe sometimes 27-inch. But mostly 24-inch.
Thanks Wolfiez for your time, it's been fun talking to you and following your story. Good luck at Red Bull Contested.
Thank you. See you in a bit mate.
AGON by AOC is Official Monitor Partner of Red Bull Contested
AGON by AOC is supporting Red Bull Contested as the Official Monitor Partner. The brand has also supported other events in the past like Red Bull Campus Clutch.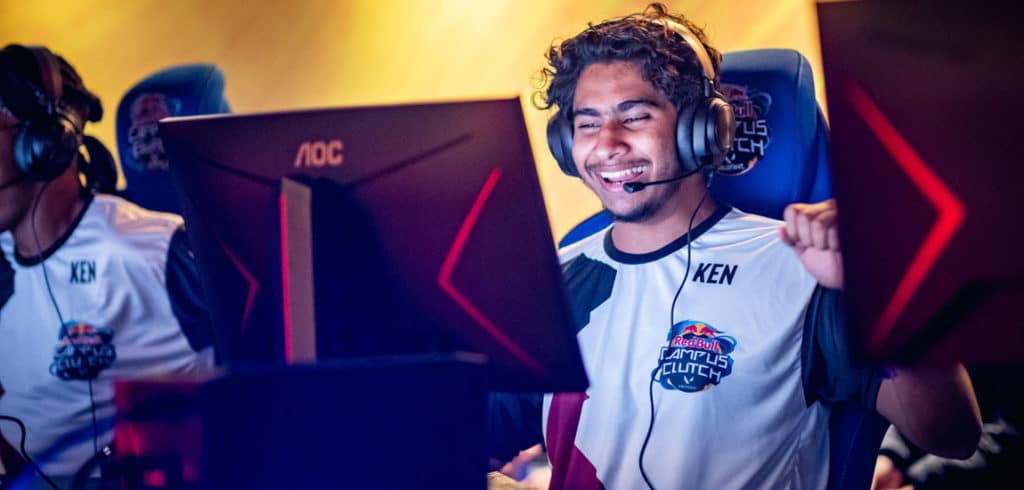 AGON by AOC – leading gaming monitor and IT accessories brand – recently announced its position as the world's number one gaming monitor brand, as declared by the IDC Quarterly Gaming Tracker report for Q4/2022.
AGON by AOC offers a comprehensive line-up of gaming monitors, which appeals to a wide range of gamers with its three sub-categories: AOC Gaming, AGON and AGON PRO.
At Red Bull Contested, players will be competing using the AGON AG254FG, a high-end 24.5-inch FHD 360Hz gaming monitor with a high refresh rate and short response time.
There's also the 25G3ZM, a 240Hz monitor with an affordable £189 price tag and more.
Esports News UK will be back with more Red Bull Contested content powered by AGON by AOC.
See more on the AGON by AOC website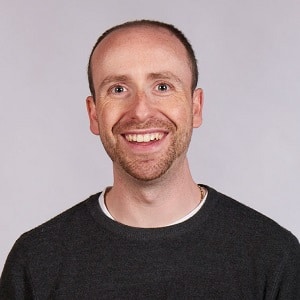 Dom is an award-winning writer and finalist of the Esports Journalist of the Year 2023 award. He graduated from Bournemouth University with a 2:1 degree in Multi-Media Journalism in 2007.
As a long-time gamer having first picked up the NES controller in the late '80s, he has written for a range of publications including GamesTM, Nintendo Official Magazine, industry publication MCV and others. He worked as head of content for the British Esports Federation up until February 2021, when he stepped back to work full-time on Esports News UK and offer esports consultancy and freelance services. Note: Dom still produces the British Esports newsletter on a freelance basis, so our coverage of British Esports is always kept simple – usually just covering the occasional press release – because of this conflict of interest.