Image credit: LVP Flickr / Hara Amorós
Esports News UK editor Dom Sacco breaks down the recent news and rumours involving the Spanish League of Legends Superliga, which is hotting up for 2022. We also get the views of British pro players Kasing and Deadly, both of whom have played in the UK and Spanish leagues.
Viva España. I wrote a piece back in 2017 when the Superliga was king of LoL's European leagues: Why is Spanish League of Legends so popular and what can the UK learn from it?
The UK did try to learn from it. LVP, the organisers of the Superliga, came across to the UK to try and lift UK LoL, launching the Forge of Champions and UKLC as part of a three-year partnership with Riot Games, with millions of pounds in investment going into the project.
Unfortunately, the project was not an immediate success. In late 2019, Esports News UK broke the news that LVP was ceasing operations in the UK, and DreamHack was announced as the new organiser.
Soon after, the NLC was announced, a Northern Europe tournament featuring teams from the UK and Nordics. A few weeks ago, the mid-tier UKLC was scrapped and NLC organising duties were passed to Freaks 4U, leaving UK LoL up in the air.
Meanwhile, Spanish League of Legends and other European Regional Leagues (ERLs) have seen renewed interest from LoL esports fans. France has emerged as the dominant ERL, and the NLC is towards the bottom of the pack:
LVP says that the Superliga brought the Summer 2021 season to a close with nearly 5m aggregate viewers and with its best ever viewing figures. Viewers consumed over 2.6m hours viewing, a 39% increase on the previous year. In addition, the grand final fell just short of 300,000 unique viewers, set a new record of 73,596 simultaneous spectators and notched up an AMA (Average Minute Audience) of 43,191 viewers, a 165% jump on the 2020 summer final.
You can see more recent Superliga stats and LFL stats here, and for now the French league overall seems to be a way ahead.
In September 2021, a series of announcements could lead us to see the Spanish Superliga compete more closely with France. I'm not saying it will overtake it, but with new big names joining the league, it will no doubt give it a lift.
Firstly, professional footballer Gerard Piqué, who plays as a defender for Barcelona, has bought into the league under his Kosmos business, with huge Spanish influencer and former host, Ibai, who is on board as co-owner. Between them, they have more than 25m followers on Twitter alone.
They acquired Astralis' Stormbringers academy team, who recently qualified for the 2022 Spring Superliga.
In another move involving Barcelona in November, the club itself has confirmed it will be playing in the Superliga as well, going head-to-head with Piqué.
FC Barcelona will occupy the Superliga space held until recently by Catalan team S2V.
"FC Barcelona's incorporation into the Superliga is a truly significant step in the development of the esports sector," said Jordi Soler, CEO of LVP.
"As a century-old institution with millions of followers around the world, Barça help consolidate and expand audiences, a job we have been doing successfully for more than a decade. From LVP, we are delighted they are betting on our tournament, and we only hope their esports career will be as successful of their sporting trajectory to date."
Barcelona has other esports teams in eFootball, Rocket League and Hearthstone.
Also, Fnatic have announced they will also be entering the 2022 Superliga, thanks to a partnership with Team Queso.
As a long-time advocate of UK League of Legends, it's sad for me to see Fnatic Rising leave the NLC. To have such a big name in esports leave our scene, it will no doubt have an impact on the league's viewership, but it's understandable why Fnatic would leave for a more popular ERL, and I wish them well there.
There are things to look forward to here. Astralis will also be stepping in to the NLC, with Astralis Talent competing in the UK/Nordics competition from January 2022, and we still of course have the UK's homegrown success story Excel Esports in the NLC too. There's more info on the NLC changes and 'calibration phase' here.
But, going back to Spain again. There could be more exciting moves on the horizon. Spanish basketball club Bilbao have also been linked with a move to the Superliga, as have Spanish football club Sevilla, though Esports News UK understands there is little substance to the second rumour.
All the announcements have got fans and personalities alike rather excited. A copypasta has been going around on Twitter, with British pro players Deadly (Excel Esports) and Kasing (Giants Gaming, who recently won the Superliga), as well as hosts like Sjokz and others getting involved:
Esports News UK reached out to Kasing and Deadly for their comments. As players who have performed in both the UK and Spanish scenes, I was interested in hearing their thoughts on the two, and why perhaps the UK scene isn't as well-followed as Spain's.
Kasing said: "To be honest I think it's mainly broken down to some core problems in the UK, even such as marketability and viewership. The league barely gets attention and recognition compared to other leagues which are thriving due to more publicity and hype around it.
"Even though the UK and Nordics merged, it still feels like the worse league to play in just because of the basic numbers of viewers and publicity that this league generates."
Deadly added: "Besides viewers and publicity, if you want to grow as a brand and create content it's almost impossible to make any sort of revenue outside of playing League. The chances of growing on social media and Twitch is very unlikely, due to the [UK/Ireland/Nordics] fans not being there.
"I still believe that most of the UK gamer population are still stuck on the consoles type of games. FIFA and Call of Duty in the UK will always out-populate the League fanbase. We just did not advance to PC games as fast as other countries to be honest."
Spain has produced solid talent in League of Legends, from xPeke to G2 Carlos, Mithy to current players Razork and Elyoya, both of whom came from the Superliga, and others. Elyoya recently won the Summer 2021 LEC with Mad Lions.
Dot Esports reported earlier this year that a limit of two LEC academy teams for each regional league has been approved, and that LEC teams will no longer have to field an academy team.
The Spanish Superliga already has Mad Lions Madrid and G2 Arctic in there, and now with Fnatic joining, there are three LEC academy sides in the league.
More changes are coming. Trusted sources have told Esports News UK that 'big changes' to the ERLs (including rule changes) will be announced after the EU Masters, sorry the Amazon European Masters, a tournament which is taking place right now.
The Superliga has always been its own beast. Hell, it even has its own League of Legends sticker album with Panini.
Whether it can eclipse the heights of the French LFL is another matter. French side Karmine Corp have been making waves in esports this year, having won the Spring 2021 EU Masters with British player xMatty, and their top-laner Adam later transferring to Fnatic and qualifying for Worlds.
One thing is for sure: La SuperLiga el año que viene va a ser la hostia.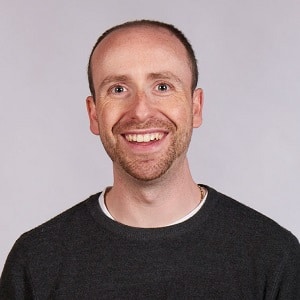 Dom is an award-winning writer who graduated from Bournemouth University with a 2:1 degree in Multi-Media Journalism in 2007.
As a long-time gamer having first picked up the NES controller in the late '80s, he has written for a range of publications including GamesTM, Nintendo Official Magazine, industry publication MCV as well as Riot Games and others. He worked as head of content for the British Esports Association up until February 2021, when he stepped back to work full-time on Esports News UK and as an esports consultant helping brands and businesses better understand the industry.