It's been a week since Twitch was hacked, with its source code, internal plans and top streamer revenues leaked to the world. But how will this change the culture around Amazon's livestreaming service, and how streamers and viewers think about Twitch? Esports News UK Dom Sacco ponders in this analysis piece.
With a company the size of Twitch, it's naturally going to get scrutinised and criticised, but I don't think anything could have prepared it for the enormity of this hack.
One week ago, on October 6th 2021, an anonymous hacker leaked Twitch's complete source code on 4chan, as well as the earnings of several of the site's top streamers. The hacker apparently called out Twitch's culture, saying the community is "a toxic cesspool" and that they wanted to "foster more disruption and competition" in the streaming sector.
Twitch soon acknowledged the breach, reset all stream keys and many Twitch users changed their passwords, though Twitch said there was no evidence that login credentials were accessed.
Twitch added in a security update post: "Some data was exposed to the internet due to an error in a Twitch server configuration change that was subsequently accessed by a malicious third party."
Many streamers also confirmed their revenue figures – leaked from September 2019 – as largely accurate. These figures seemingly included subscriptions and ad revenues, with some streamers saying donations and other revenue streams like sponsorships were not included, and Dexerto reporting that the leaked Twitch figures didn't include exclusivity contracts either. This meant the amounts leaked weren't 100% reflective of the overall earnings for the streamers listed.
Regardless, the amounts were substantial, with top streamers having earnt millions of dollars since September 2019.
Streamers reactions naturally varied. Some, including fast-growing UK streamer TommyInnit and Irish streamer Jacksepticeye, responded with humour.
The leak listed the highest-earning 10,000 streamers, with D&D channel Critical Role at the very top.
Twitchearnings.com – a website that sprang up listing all the leaked revenues per streamer – has now gone down, as has the original pastebin. There were a number of well-earning UK streamers included in here, from RossBoomsocks to Preach, Lando Norris, Vicksy, Onscreen, the Yogscast network, Richard Lewis and more. Many streamers had made hundreds of thousands of dollars from the site.
The leak has been well-documented at this point and I personally don't want to celebrate hackers that make people's personal information and wages public, and so I won't be publishing the exact figures on Esports News UK of individual streamers who don't want these numbers public, out of respect for them.
I wouldn't want my earnings plastered all over the internet due to a hacker. But if you really want to find these specific revenue numbers, you can go hunt them down online.
Esports personality, journalist and host Richard Lewis is one streamer that publicly addressed the leak and openly spoke about his revenues.
He said in this video on the Richard Lewis Clips YouTube channel: "In the two years I haven't streamed regularly at all, I've got such a generous and nice community, I've made over $113,000 as a side gig [on Twitch], and that's not including donations. I made $1,811 [on Twitch last month], that number is outrageous to me, so thank you very much.
"What the leak did for me was underline how fortunate I've been, and take stock a bit. I've built up an awesome, genuine community. It's cool that I've been able to do this for as long as I have and I've had it in the background. It's important, because with doing what I do, investigative journalism, there has to be a fearlessness aspect to it.
"I'm the guy that says esports is shit and the million-dollar entities here are shit. And so that, in an industry populated with narcissism and corruption, is a surefire way to make no money at all. But I don't have to worry about that. So I can carry on being that cunt that says everything is shit, because I'll be getting minimum $2,000 from my Twitch community [per month]."
While it's great popular content creators are able to make a living from streaming, Asmongold, one of Twitch's most popular streamers and in the top five earners according to the leaked data, added: "One bad thing that I think will happen to smaller streamers is that people will see these leaks and assume the smaller content creators make this kind of money. It will give people a reason not to donate and not to support small streamers and even mid-tier streamers as well.
"I think this will be a net negative. It will also create a lot of discontent and resentment in the community, because viewers will be reminded of the fact that the people they look up to and relate to make more than they ever will."
It's likely even more people will be pulled into the full-time streamer dream, and this may make the sector oversatured and even more competitive. Though in my opinion the best will always be able to rise to the top, with enough hard work and time.
The hack didn't just leak streamers' revenues – it also contained other info about Twitch including the source code, 3D emotes, an 'unreleased Steam competitor' apparently called Vapor and other things in the works.
For example, well-known UK streamer Onscreen also tweeted that the fabled golden kappa emote can be manually handed out by Twitch staff once a day.
Following the leak, analysis of Google Trends data revealed that worldwide searches for "Twitch data", "4chan Twitch" and "Twitch password" unsurprisingly soared to more than 50 times their average volume.
Commenting on the figures, David Janssen, founder of cybersecurity firm VPNOverview.com, said: "After the Facebook outage, this data leak is possibly an even bigger disaster for Twitch and its parent company Amazon. Unfortunately data leaks are not uncommon, but it's rare to see such a comprehensive breach which reveals every aspect of the site's data.
"This breach, combined with the Facebook outage, makes it painfully apparent how vulnerable our digital infrastructure and digital society have become. We need to start rethinking our dependence on digital networks and how to act if they fail us."
The leak also showed the human side of working on a huge business like twitch:
Twitch has come under fire over the years for not managing abuse in chat effectively, for allegedly giving some larger streamers special treatment and for allowing certain types of adult content such as certain hot tub and ASMR streams, among other criticisms. A few months ago, streamers were divided over the #ADayOffTwitch movement aiming to end hate raids.
While Twitch has work to do on this front, in my opinion a hack like this is not the answer. Although many streamers have built up trust between themselves and their loyal viewers, I feel like this leak may cause a divide between viewers, streamers and Twitch itself over the long-term.
It's good that the esports community likes to be open and transparent where possible, but this leak is too much. Wages should be private, unless a person wants to share them, and for me a lot of the reporting around this stepped over the line in terms of ethics. Call me a bad reporter if you like, but that's my view.
If there's one good thing to come from this, it'll be that Twitch (and others) will no doubt be tightening up security. I'd be naive to think there won't be another large-scale hack like this in the future, but if there is, you'd hope valuable personal info will not be breached and that affected parties are better prepared.
Twitch doesn't store full credit card numbers, which is a relief to many streamers I'm sure – can you imagine the fallout if those had been accessed and leaked?
Anyway, speaking of millions of dollars in earnings and credit cards, I suppose I had better go now and put some work into the Esports News UK Twitch stream…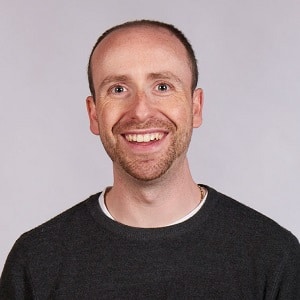 Dom is an award-winning writer who graduated from Bournemouth University with a 2:1 degree in Multi-Media Journalism in 2007.
As a long-time gamer having first picked up the NES controller in the late '80s, he has written for a range of publications including GamesTM, Nintendo Official Magazine, industry publication MCV as well as Riot Games and others. He worked as head of content for the British Esports Association up until February 2021, when he stepped back to work full-time on Esports News UK and as an esports consultant helping brands and businesses better understand the industry.