A new protest aiming to end hate raids on Twitch is causing a rift between some streamers who are backing the movement and those who aren't.
#ADayOffTwitch is encouraging creators to not stream and viewers not to watch Twitch on Wednesday September 1st 2021.
The idea is to get Twitch to take note and better clamp down on 'hate raids' – what's described as groups of viewers flooding a streamer's chat with malicious, hateful or racist abuse, often using dummy or bot accounts. Hate raids have affected several streamers, and it's been reported that marginalised creators are being targeted in particular.
The campaign follows other similar movements such as the #TwitchDoBetter hashtag on Twitter, and the one-day Twitch blackout last year.
Twitch recently responded to #TwitchDoBetter earlier this month, saying: "We've seen a lot of conversation about botting, hate raids, and other forms of harassment targeting marginalised creators. You're asking us to do better, and we know we need to do more to address these issues. That includes an open and ongoing dialogue about creator safety.
"We were able to identify a vulnerability in our proactive filters, and have rolled out an update to close this gap and better detect hate speech in chat. We're launching channel-level ban evasion detection and account verification improvements later this year."
Some streamers are against the #ADayOffTwitch movement.
One well-known streamer that criticised the campaign is Asmongold. The MMO streamer, who has 2.4m followers on Twitch, said the protest wouldn't work because "nobody gives a fuck if you take the day off".
UK streamer BiggusBennus called out Asmongold on his views, and protected his tweets after the tweet blew up (he has since changed his Twitter to public again). Many came out in support of BiggusBennus, while others didn't.
Of the #ADayOffTwitch protest, Asmongold said on his stream: "There are a lot of individuals that are not happy about me on Twitter. Listen, if you want to make an impact, you have to have a plan of action. The truth is, you don't have any people that really have any sort of influence [involved with #ADayOffTwitch].
"I said I'd do this if other people did it, but I don't want to be the only guy out there doing it – because it will have the same effect as Ninja moving over to Mixer. No one cared, it didn't matter or change anything, because one person doesn't do anything – it has to be everybody together. If one person leaves [Twitch, then viewers] just go over and watch another streamer.
"Hate raids are a problem for everybody, of course they're bad. If you have a real solution, an actual way to solve this, I will be your champion, but you don't. Find a way to solve it and I'll support it. But I'm not going to retweet a hashtag – you're wasting your own time and nobody will care."
On BiggusBennus' tweet, Asmon added: "You put a forward slash in your @ at me to avoid having me see your message, and you call me a coward? You wrote 'Also, please don't harass those who do stream'. Except me. You're a clown, a hypocrite. You make hate threads about me because I disagree with your slacktivism, you're pathetic. It's so sad for me to see people like this that take a good cause, build their ego around it, get angry about it. Nobody is going to be with [your cause] if you act like that."
BiggusBennus reacted to Asmon, telling Esports News UK: "Asmongold failed to realise that the protest itself wasn't about causing Twitch to lose money, but to raise awareness of the raids themselves and push Twitch into doing something as a matter of urgency.
"He calls me a hypocrite because on a separate occasion I had tweeted not to harass people who didn't take part, yet my tweet regarding him only criticised his dismissal of the protest as being by nobodies. In fact, the organiser of the protest was invited to have a private meeting with Twitch staff regarding the raids yesterday and left feeling confident that change will happen."
Aside from Ben, there aren't that many UK streamers being super vocal about the protest. Esports News UK reached out to the community on Twitter for their views, and opinion was divided. Here's a selection of comments we received:
Completely futile unless high profile streamers participate ? I really dont think Twitch care at this point

— Matt  (@uixmat) August 25, 2021
Twitch is honestly more and more abhorrent in its practices as time goes on. They have the monopoly in terms of their platform in comparison to competition. I'm a twitch affiliate but refuse to stream on twitch anymore because they just don't support creators properly. (1/2)

— TheBeefSquatch (@The_BeefSquatch) August 24, 2021
#ADayOffTwitch takes place on Wednesday September 1st 2021.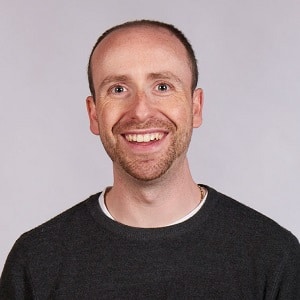 Dom is an award-winning writer who graduated from Bournemouth University with a 2:1 degree in Multi-Media Journalism in 2007.
As a long-time gamer having first picked up the NES controller in the late '80s, he has written for a range of publications including GamesTM, Nintendo Official Magazine, industry publication MCV as well as Riot Games and others. He worked as head of content for the British Esports Association up until February 2021, when he stepped back to work full-time on Esports News UK and as an esports consultant helping brands and businesses better understand the industry.