Image credit: Hal Gatewood / Unsplash
Performance consultant agency Achieveminds – which was launched last month by former Excel Esports coach Fabian Broich – has today announced a new partnership with supplement brand AM Sport.
Esports News UK editor Dom Sacco asks Fabian Broich about the market for gaming supplements in general, how prevalent they are in esports and how they can benefit players.
How prevalent are supplements in esports now?
Supplements are essential for the health and wellbeing of the esports scene. The lifestyle of a player is being in front of the screen indoors for many hours of the day. A lot of stress, not much movement, and this can decrease wellbeing and performance. Not much time is spent outside. Hence many supplements and vitamins can support them, by taking essential vitamins they are lacking due to their lifestyle.
In teams I worked with, we always checked if there were vitamin deficiencies and imbalances. Therefore we could tackle those with supplements. As you can imagine, things such as Vitamin D, Vitamin C and others are essential for a stronger immune system and psychological health. Not too many pros have taken those and they lack an understanding around what vitamins they should take and what the benefits are.
When we talk about performance and health, certain vitamins have to play a key role in their nutrition.
What kind of supplements do pros take, specifically League pros? I saw on the Excel Esports BBC documentary you handed the League of Legends players caffeine pills before a match.
During my time at Excel, we took: Omega 3 fats, Vitamin C, Vitamin D, Zinc, Magnesium, Protein and Creatine. And Caffeine pills were taken several hours before a game on a game day. We simply want to boost cognitive performance while we also need to be alert before games and able to cool down after games to relax and recover.
You need to be able to perform, take information, gain knowledge and consequently sleep well to store and save the information you gained, to create better and stronger memories.
What are the benefits of supplements, what do they do?
I mean there are many vitamins, amino acids, supplements and minerals in general. They have different impacts depending on what you take. Simply, you should eat a variety of nutrients but nowadays due to time restraints and stress, but also decreased quality of food due to pollution and long transportation, some sources are not as clean as they were before.
Also, being outside, moving and receiving sunlight is not possible due to the autumn and winter. Hence several supplements can close the gap of lifestyle inefficiency and still upgrade the health and performance of the individual by taking them, going from skin health, to bone health, better focus, less stress, better relaxation and better psychological wellbeing.
What will the AM Sport partnership bring to your new agency Achieveminds?
AM Sport has established itself in traditional sport and works with the strongest teams like Bayern Munich and other top flight teams in several sports. The needs of my players are identical to traditional athletes. Hence, nutrition and vitamins are essential for better performance and wellbeing.
AM Sport has been named the official supplement partner for Achieveminds and will provide our players with supplements. We've also created a new online AM esports shop for gamers to purchase healthy products to upgrade their lifestyle and will collaborate on content and health products related to physical and mental wellbeing. Nutritionist experts will also support esports talent to help them adopt better routines.
Being alert can be the difference between winning or losing. AM Sport understands high performance and the energy level of pro athletes. This cooperation will bring a boost to my athletes and agency to become better. Our mindset matters whereas nutrition plays a big role in that equation. I am confident that this cooperation will benefit everyone involved, increasing health and performance.
I guess for reaction-based esports like FPS and MOBAs, some supplements make sense. What about slower-paced games like Hearthstone, would you recommend a different type for those kind of players? It's still mentally intensive for them, but less reaction-based.
As mentioned before, different supplements have different effects, hence there is a variety of essentials you can take, but in the end it's also not about taking all kinds of stuff. It is about: what am I lacking and what helps me feel better and perform better.
You can also put vitamins into bars and drinks to have an enjoyable taste while having healthier options than candy bars or sodas. Regardless of what game you play, you need to be able to execute your skills and, in doing so, it's about cognitive performance and making the right moves at the right time. That is important, in Hearthstone, as in other titles. The pace of the games are different, but regardless, in competition it is about being smarter, faster and dominant over the opponent, that can be due to fast reaction time plays and/or strategies.
Is there anything else you'd like to add?
While there are many different supplements out there, supplements are supplements and should not be seen as the primary source of daily intake overall. For certain vitamins and fats, it makes sense to take daily dosages to improve your health and have a better life quality; others should be just used in competition and on rare occasions.
Supplements are a great way to start a lifestyle change to help your body and brain to decrease stress and get more energy. In the long term, people should focus on eating quality food – vegetables, fruits, as well as fish and meat. It is important to have a diverse nutrition coupled with enough fluid, movement and time outside in nature.
Due to the current lifestyles around COVID and restrictions, many people globally are in an imbalance, and hence supplements and vitamins can be essential in fighting issues within the body to come back to normality within themselves.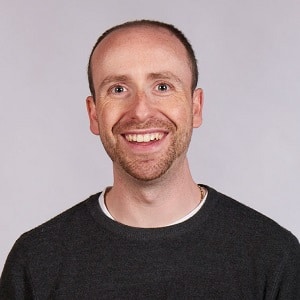 Dom is an award-winning writer who graduated from Bournemouth University with a 2:1 degree in Multi-Media Journalism in 2007.
As a long-time gamer having first picked up the NES controller in the late '80s, he has written for a range of publications including GamesTM, Nintendo Official Magazine, industry publication MCV as well as Riot Games and others. He worked as head of content for the British Esports Association up until February 2021, when he stepped back to work full-time on Esports News UK and as an esports consultant helping brands and businesses better understand the industry.