Esports News UK editor Dom Sacco explores the rise of gaming supplements and how they're targeting esports players, including those in the UK scene.
Over the past year or so I've been hearing more and more about health supplement companies trying to get into esports.
At first, I was skeptical, but giving these firms the benefit of the doubt and having an open mind for the sake of this article, I'd like to ask: can they really benefit gamers and what exactly is the deal here?

'The UK's first gaming supplement'
I've decided to explore this topic as UK organisation exceL Esports have just announced their first 'health sponsor': Neubria, which bills itself as an 'evidence-based brain health supplement company'.
In essence, they make vitamin supplements designed to boost health and wellbeing. In this case, the company has developed what it says is the UK's first gaming supplement – Neubria Zone – which aims to support vision and maintain alertness.
"Gamers demand a lot from their brains – quick reactions, enhanced peripheral vision and rapid speed of thought throughout long periods of intense focus. Neubria helps make sure you can stay in the zone and keep your brain healthy, whilst protecting your long term-gaming performance," the firm said in a product blurb.

exceL added in their announcement post that Neubria's 'Bright Mind Living' philosophy complements what they're trying to accomplish in esports, and they're planning a content series on what it takes to be a successful – and healthy – gamer, and to help professionalise UK esports further.
Coach Josh "Furndog" Furneaux said: "We are once again paving the way for the UK scene's development by demonstrating the importance of physiological and psychological development as essential components of peak performance.
"Our healthy body, healthy mind approach is aiding in breaking down the gamer stereotypes in order to professionalise the esports industry in the UK."
That's all well and good, but what's in these supplements, and are they legit?

What's in them?
Some of the ingredients in Neubria's gaming supplement include 22 vitamins and minerals, the likes of zinc, folic acid, iron, iodine and more, as found on the product page. There are also natural extracts (billed as 'powerful botanical ingredients') like blueberry extract and plant extracts.
"Our product team have also included vitamins Cognizin, Lutein and Zeaxanthin," Neubria said in a statement. "Clinically tested for efficacy, Cognizin supplies your brain with the energy it needs to keep you feeling sharp, while Lutein and Zeaxanthin are thought to improve vision by filtering out harmful UV rays."
Supplements are priced at £39.95 for a pack of 60 (lasting 30 days), where the product is backed by caster Ceirnan "Excoundrel" Lowe and exceL League of Legends player Rosendo "Send0o" Fuentes Boveda.

Do they break any rules?

Are supplements like this legit, do they break any rules?
Well, none of Neubria's ingredients are on the Esports Integrity Coalition's (ESIC) prohibited list. There could of course be unlisted ingredients, and there is no reference to WADA or any anti-doping function or testing on Neubria's website.
Esports has had its fair share of problems with players using Adderall, and ESL has thought about drug-testing players in the UK in the past. But it looks as if these supplements are safe, if a little untested in the UK esports scene.
An educated source on the matter told Esports News UK: "I don't think a player using this would fail ESIC doping control and would, therefore, not technically be cheating from a regulatory point of view.
"It's probably not considered cheating in any sense because similar benefits can be obtained from a balanced diet and physical conditioning or, with greater health risk, from use of caffeine, Red Bull or other common energy drinks."

The players' perspective

So does it actually work and is it good for your health to use these supplements?
It's early to say, but as a case study, one company contacted UK League of Legends players last summer with a similar set of 'brain-enhancing' supplements. These had similar ingredients to the Neubria gaming supplements, including vitamin b1, b5, b6, b12, iron, zinc and iodine.
One of the players they reached out to, jungler Serge "Skudzy" Huleani (pictured left, above), was sent six pills for scrimming.
He told Esports News UK: "They were quite nice I guess, it's nothing that won't happen naturally. For example there are days where I feel really productive and my mind flickers from one thing to the next, and I just feel like I'm in the zone and really want to get on with my game and get stuff done.
"This doesn't always happen, and sometimes my mind drifts and I lose focus. But three of those pills kind of induced that focus, not by much but it was noticeable. Or it might have even been a placebo.
"It was nothing impressive, but better than not taking them at all."

"Some days I just feel like I'm in the zone and get stuff done. I feel like some of these pills kind of induced the focus, not by much but it was noticeable. Or it might have been a placebo."
Skudzy

exceL Esports player Rosendo "Send0o" Fuentes Boveda (pictured above right), added: "As a professional esports athlete it always helps to stay one step ahead of the competition no matter what. This is something that the new partnership between exceL and Neubria is really helping to push.
"I believe it is as important to be as healthy in mind as in body in order to play to your full potential. With Neubria as exceL's newest partner, I have no doubt that my own performance and that of the entire team will improve exponentially."
Time will tell whether supplements like this are genuinely beneficial to an esports player's performance, or if they're a cleverly marketed product that's tapping into the growing esports and gaming space.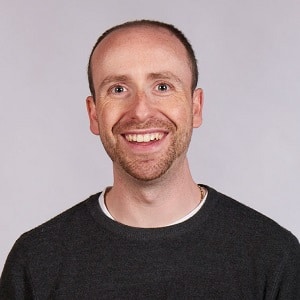 Dom is an award-winning writer who graduated from Bournemouth University with a 2:1 degree in Multi-Media Journalism in 2007.
As a long-time gamer having first picked up the NES controller in the late '80s, he has written for a range of publications including GamesTM, Nintendo Official Magazine, industry publication MCV as well as Riot Games and others. He worked as head of content for the British Esports Association up until February 2021, when he stepped back to work full-time on Esports News UK and as an esports consultant helping brands and businesses better understand the industry.