Fight For First offers an engaging glimpse into life behind the scenes in the LEC, writes Esports News UK editor Dom Sacco after watching all five episodes of the BBC show
Before I jump into what this show is like, what I think of it and whether it's worth watching (spoiler – it is), I want to highlight something important.
Up until this point, as far as I can recall, we haven't seen TV coverage of a UK-based esports team like this before.
Yes, the likes of Excel rivals Fnatic have had plenty of mainstream coverage over the years, we've seen the BBC cover Worlds when it came to London in 2015 and there's the occasional esports snippet that makes it into the morning news shows on TV.
We also had The Supergamers a few years back, which was similar, but it didn't capture the org side of things that closely.
So we haven't really seen something like this, a five-part behind-the-scenes look at high-level esports following a UK-based team, with real weight behind it.
Fight For First was announced with much hype last month and airs on BBC Three and iPlayer starting from today (Sunday, January 10th 2021).
It was mentioned during the FA Cup match between Arsenal and Newcastle on BBC One yesterday. It has Cillian Murphy narrating it.
This is special and worth mentioning. Because we are entering an era now where esports is becoming truly mainstream in the UK. And I'm excited to be a part of that.
Anyway, onto the show.
Of course, it starts off with Excel co-founder Kieran Holmes-Darby talking about how he set the org up after chatting with his brother Joel Holmes-Darby in a pub. Of course it does. Because none of us knew that, right (don't take my sarcasm as negativity, the Wetherspoons story is part of Excel's charm and history, and I'd have been disappointed if it wasn't included)!
Fight For First basically follows Excel as they attempt to finish in the top six of the LEC Spring 2020 Split in a bid to qualify for the playoffs.
From the outset, the pressure is on (it's mentioned how investors have "put millions into Excel", the org's disappointing start in the LEC the year prior and the team having something to prove) and this sets us up for some engaging viewing.
What's also clear early on are the communication issues and lack of togetherness between the players, as well as the day-to-day challenges we don't always see from the outside.
Expect and Mickey shout at one another in Korean during a tense loss, Caedrel suffers from food poisoning, while others don't really open up and embrace the team spirit (except Patrik, who really impressed me, but I'll get to him later).
What I love about this documentary is how it captures the personalities of the team and the human side of esports.
Whether it's former Excel content creator and sub (and now Valorant player) Boaster's cheeky smile and vlogging antics, Kieran's anxious nail-biting as he watches his team play on stage from the audience, Mickey finding things hard after a loss, Fight For First shows the effects professional esports has on those within it.
You can see the emotion and deep thought on head of performance Fabian Broich's face as he faces the extremely difficult task of getting the very best out of a team that is not as cohesive as it could be.
I really admired Fabian in this, his team talks before a match are akin to those of Jose Mourinho in Spurs' All or Nothing Amazon documentary (minus the frankness and swearing). Actually, he's more Wenger than Mourinho with his thinking and focus on wellbeing. Seriously, I mean that. He comes across as a great manager.
If I'm ever feeling demotivated, maybe I should call Fabian up. I'm glad Excel kept him and head coach Youngbuck.
Speaking of which, there's a good focus on personal relationships too, as team members face being without their partners and players without their families for periods at a time, and how many players at the top level dismiss the thought of having a partner to focus on being the best at their job instead. That's not easy, and for me it's important the public are aware of these issues and great that the BBC highlighted it.
I learnt a few things too that I probably should have known already. The players take caffeine tablets before a match, something that my wife, a non-gamer, didn't think highly of ("that's not setting a good example to kids and gamers watching, who might want to take them before they play a game").
For a lot of people watching Fight For First, it might be the first time they've seen a programme about esports like this, and we should be ready for their views on our world.
Not to get too serious with this review – and on a side note – I found it amusing how much swearing there is in this. Almost to the point where I could imagine the BBC team saying to their interviewees in an attempt to make the show edgy or something: "You are allowed to swear. It's okay, honestly. You can. In fact, we insist. Please swear. Swear, damnit!"
Seeing LEC casters Froskurinn and Medic swear a lot in this show was pretty jarring to me, as I'm so used to them on the LEC broadcasts speaking nicely.
"It doesn't matter how unstressed you are if you're losing your fucking games," Medic says at one point, with a BBC crew member probably giving him a big thumbs-up off camera.
The other thing that made me smile was the amount of times Excel's former director of operations Grant Rousseau is filmed whooping and screaming "yeah!" backstage whenever Excel make a good play. There's a free game for you – have a drink whenever Grant cheers (but not if you want to drink responsibly).
I also might have found Expect's drunken antics funny if he was a student, not a pro player.
He's shown going out on the weekend, drinking and arriving home in the early hours before receiving a stern telling off from Fabian the next day: "It's irresponsible and he has to understand what we expect from him in the future."
I'm sure that pun was not intended by Fabian at all. In fact, getting Expect under control proves to be one of Excel's challenges in this documentary as they fight for playoffs.
Amidst all the dramatic music and tense coverage of individual matches, I really like how Fight For First shows the fans' views too. It follows a group of close-knit Excel fans who experiences the highs and lows of esports – this encapsulates what makes it so special.
It's good to see Froskurinn, Kieran and more talking about other issues in esports too – touching on topics such as toxicity, wellbeing and women in esports.
The show gets the views of others too, including esports journalists such as Su Collins and Riot co-founder Marc Merrill, to paint an overall picture of esports to the viewers.
And it's interesting to see how the early stages of the covid pandemic affect the team and the league at the time – I would've liked to have seen a bit more on that.
With spectators returning to some live sports events in the UK, when will esports follow suit? We ask epic.LAN, ESL UK and Gfinity
I may be biased running a site about UK esports, but I think the BBC picked a decent team to follow in Excel Esports. The frustrations around the team's inconsistencies – great wins and bad losses – makes for entertaining viewing and I found myself asking myself: 'Are they truly a mid-table team or could they have been destined for more?'
Perhaps if they have five Patriks, it'd be a different story. He impressed me the most and I'm glad he's still on the roster. He comes across nice and humble, but also shows an inner strength and togetherness with his team that's not always evident in others in esports.
Overall, Fight For First is a fascinating little insight into League of Legends esports and the trials and tribulations of a professional esports team.
With each of the five episodes around half an hour long, it makes for easy, digestable viewing and I was left wanting more.
In terms of minor gripes, it could've just been my device, but some of the footage seemed light and foggy, while other sections had a much deeper huem and that made it appear odd at times. I think it might be because the BBC used footage from Riot's broadcasts as well as their own, but I can't be certain of that.
And unless I missed it, where on Earth was the 'Excel Esports LA LA LA LA LA' chant?!
I would've liked to have seen more from Joel Holmes-Darby in this, and other Excel management or investors at the time, but I get why they focus on Kieran for the most part from a management perspective.
I can't think of a one-liner to end this review, so I will leave you with a quote from Caedrel after Excel pick up a win in the show: "Love and happiness is the key to success."
Fight For First airs on BBC Three and iPlayer from Sunday January 10th 2021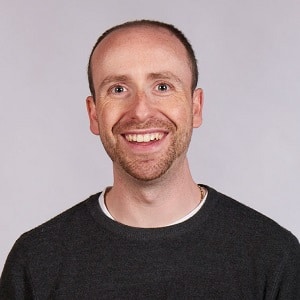 Dom is an award-winning writer who graduated from Bournemouth University with a 2:1 degree in Multi-Media Journalism in 2007.
As a long-time gamer having first picked up the NES controller in the late '80s, he has written for a range of publications including GamesTM, Nintendo Official Magazine, industry publication MCV as well as Riot Games and others. He worked as head of content for the British Esports Association up until February 2021, when he stepped back to work full-time on Esports News UK and as an esports consultant helping brands and businesses better understand the industry.