Promoted article (in partnership with Dragoni). You must be aged 18 and above to bet. Please gamble responsibly. Image source: Riot Flickr.
Esports betting is still finding its feet in a growing market that shares similarities with traditional sports in some ways, but is also be wildly different in others. And it's not always easy to get started in terms of placing an esports bet.
We talk to Mark Cole, the CEO of Dragoni (a new licensed UK esports betting provider offering bets in League of Legends and CSGO), and Adam Boothe, a former professional esports bettor who works for Pinnacle Esports, to give advice to casual esports fans who want to place their first bets and get a helping hand.
Getting started
Register
Before placing bets, you'll need to make an account with the betting provider you're interested in. But how easy is this and how is your data stored?
Dragoni CEO Mark Cole says: "When you register with Dragoni, you basically have something called a KYC system, which asks you for your username and password etc. This KYC check prevents a lot of fraud from happening. If someone picks up your credit card [and tries to register under your name, for example], they will still need your address to register, so we can check to make sure you are who you say you are.
"We don't keep this data or store credit card information, we don't have access to it and we don't sell it. This is managed by a provider and it's the same system banks and major retailers use. If the KYC check fails, it will ask for your passport or driving license. This will match your name to you, and is done for your protection and to make sure you're UK-based. It safeguards the user as well as us.
If you bet with us, your money is safer than some of the grey betting providers out there. You have a security blanket with us – we have a UK license. We have strong regulators like the UK Gambling Commission, we're bound by law and we're accountable to the UK government. If someone bets on CSGO, we won't release the money until ten minutes later. And if there has been cheating, there's a 99% chance it'll be caught."
Find bets you're interested in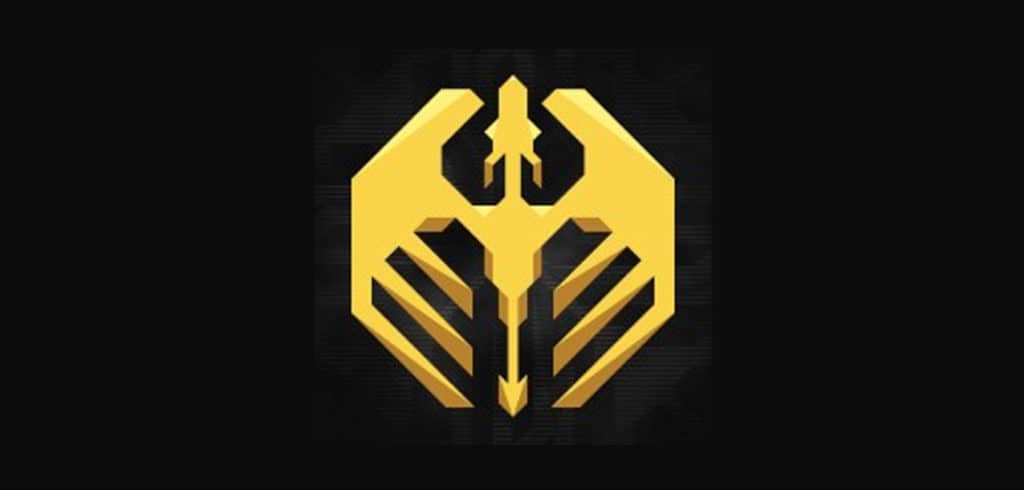 Once you've registered, you can scroll down the Dragoni website to look at the schedule of tournaments and upcoming matches taking place soon, to find some you might be interested in betting on.
Odds can sometimes take a bit of time to load, as they're live and dynamically changing all the time.
Dragoni is UK-based and you must be in the UK to place bets on their site.
Adam Boothe, a former professional esports bettor who works for Pinnacle Esports, says: "Dragoni offers betting on League of Legends and CSGO, that's good as they're two premier titles in esports in terms of popularity and breadth of data available. For new esports bettors this means they can easily find out roster information, substitutes, where people are playing from, if they've been practicing, what the academy player stats are like… you can find more info on League and CSGO than any other esports out there – Dota is up there as well of course.
"They have a nice range of leagues as well, not just the Pro Leagues or LCS and LCK, there are tier two tournaments in there too. This allows bettors an opportunity to find less efficient lines. For example, the Premier League is harder to bet on than League One in football, because there are so many more eyes looking at the top level [with less favourable odds].
"Start looking at leagues and tournaments well in advance."
So, find a league or team or territory you're interested in, and peruse the bets and odds available to you.
In terms of one specific offer Dragoni is running right now, you can make a singular bet up to or including £25, and your bet will be returned whether you win or lose (if you win, you keep the winnings). This is just for a singular placed wager. See more at https://www.dragoni.gg/bets.
How to find value when placing an esports bet
Try to look for games that offer value. What do we mean by that?
"Value is the ultimate goal when betting, because if there's no value, you're betting for the sake of betting," Adam says. "To find value, for a CSGO casual fan for example, you might find a team that has a superior map pool or T-side, or maybe they're overperforming, or didn't have a good win-rate on gun rounds. Or in League of Legends, a team might have a superior draft, but now they might have been figured out, and that champion might get banned, for example.
"There are so many ways each person can say, 'here's my theorycrafting on the meta and here's what's working on the latest patch, which heroes are getting nerfed and buffed'. The thing is, the overwhelming majority of bookmakers outsource their esports odds because it's difficult to translate a traditional sports trading team to esports.
"If you really know League of Legends and follow the meta intricately, and play it at a high level, you can do very well for yourself with live betting. Pre-game bets are much more based on team performance and teamwork.
"In terms of determining value, value is always speculated upon, and it's only after a significant sample can you find it.
"You can use sites like Oracle's Elixir to find League of Legends stats and looks at how often a certain team will get the first dragon or turret, if it's 60% and the opposing team it's 42%, there's your value. Sites like HLTV are good for CSGO – any site that provides stats and talks theory, strategy and meta."
One example of spotting value is looking to take advantage of 'inefficient lines'.
"An inefficient line is where a bookmaker will lose money offering a team [to win] at a certain price," Adam explains. "For example, Man City is leading the table and playing the worst in the league, and are being offered 60% favourite, but they are going to win that game 90% of the time, as opposed the 60% the odds are implying – that's an inefficient line."
Another example would be is if one team is 1.80 to win, and the other is 1.75, that's effectively a 50/50 match-up.
"But if you were to bet on this thinking it's a 50/50 match-up, you're losing every time," Adam says. "Say it's Cloud9 vs 100 Thieves, and C9 has the best mid-laner, but Thieves are currently over-performing, find a way [to figure out the team that is more likely to win]."
Compare apples to apples, not apples to oranges. And the more you know, the greater your chances of success
In betting terms, this means that if you're looking at FaZe Clan's T-side in CSGO, and they are excellent on Mirage, Inferno and Nuke, you then have to look at the opponent. You can't just look at one team, you have to find a way to price that out or look at how good it is [objectively].
"Fnatic might also have a good T-side on those three maps, so that advantage you think FaZe is bringing to the table isn't so significant," Adam says. "FaZe might have a sub player, but Fnatic just brought JW off the AWP so he's playing a new role, that's almost like playing with a new player. So don't just look at one side of the coin, look at the exact same stats and information for both teams.
"Remember – the more you know about a match-up, the greater your statistical chances of success. Give yourself an opportunity to break even by trying to know the starting line-up, or waiting til the end of the draft [before you place a live bet]."
How to understand the decimals betting format
Betting odds have historically been listed in fractional form, such as 3/1, which means that if you bet £1, you will get £3 profit if you win, plus your original £1 back. For another example, a 4/9 bet would give you £4 profit if you place a bet of £9.
With the decimals betting format, if a team is 1.89 to win a League of Legends match, that means if you bet £1, you will get a profit of 89p if the team win, plus your original £1 back.
Try not to let emotions or hunches sway your decision making regularly (unless you don't mind losing)!
"There's nothing wrong with betting as a fan, as long as you're going into it knowing that's why you're placing a bet," Adam states.
"You might be a fan that likes the look of a 50/1 bet, you might not be expecting it to happen but want to take a punt for fun. If it looks like what you've bet on won't happen, don't double down on it! That's where emotions can really affect things.
"It's a healthier perspective going into betting, knowing bookmakers are going to do alright because of the margins and expecting certain teams to do well. After losing, that can affect your mindframe and cause you to make good – or bad – decisions following a loss.
"So it's okay to bet with a hunch, but don't do this daily!"
All of this is meant as advice for having a fun wager on esports betting. If you find that you're getting too annoyed or emotional by an outcome, please be aware of that and always gamble responsibly.
Gamble responsibly – never bet more than you can afford
Think about bankroll management.
"Within the amount you can afford to lose, what section of that are you staking each time you bet?" Adam asks.
For example, if you have £300 spare this month, and you've decided you'd like to spend £100 on betting, think about what you'll do with that £100. If you place the entire £100 on a single bet, and lose it, you may be disappointed and tempted to start spending the other £200 you have spare, but if you lose that in two bets, you may be even more upset. You could instead decide on how you want to spend that initial £100 in bets, before you spend it. For example, you could decide to place 20 different £5 bets on various leagues spread across three weeks, to prolong your fun.
"Ask yourself: 'How long would I like this to last, if I was to lose every wager?" Adam continues.
Dragoni CEO Mark Cole adds: "Our business model is built on 'small but often' – what you bet, be prepared to lose. As soon as you make that conscious decision, 'okay I'm going to bet this because I might win £200, but I need that £10 for dinner, but I might win £200 with it', that's the moment you have to stop.
"If we see someone betting an astronomical amount, let's say someone increases their betting amount by 500% over two months, we will make a conscious decision to track that, but also approach them. There is obviously a line we can't cross. We can't ask people to prove they can afford it. But we will make a conscious decision to check in on someone.
"What we're trying to do is add an element of fun to [watching esports]. If you can get a monetary gain from this, it adds fun to it, but as soon as you start betting money that you can't afford to lose, then that's a situation you should really look at and ask yourself whether you should be betting or not."
You can see more on gambling responsibly on this page of the Dragoni website.
You can place a bet on Dragoni here.
Disclaimer: You must be aged 18 and above to bet. For clarity, if you work for an esports team or league, or have any inside information about teams, you are legally not allowed to place a bet on them. Please see the bookmakers' terms and conditions and visit the UK Gambling Commission website for more information. Please gamble responsibly.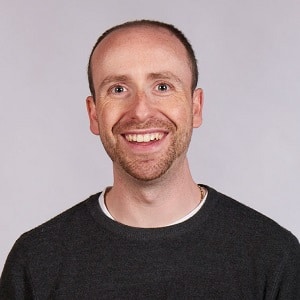 Dom is an award-winning writer who graduated from Bournemouth University with a 2:1 degree in Multi-Media Journalism in 2007.
As a long-time gamer having first picked up the NES controller in the late '80s, he has written for a range of publications including GamesTM, Nintendo Official Magazine, industry publication MCV as well as Riot Games and others. He worked as head of content for the British Esports Association up until February 2021, when he stepped back to work full-time on Esports News UK and as an esports consultant helping brands and businesses better understand the industry.