When 18-year-old UK Immortal Valorant streamer Empathise (aka Harley) from Nottingham sat down to broadcast this week, he was expecting to stream to a handful of viewers.
But 100 Thieves pro Valorant player Spencer 'Hiko' Martin had other ideas. He decided to raid Empathise's channel, resulting in his Twitch followers jumping by more than 2,000 almost overnight, with esports pros, journalists and others in the gaming community giving Empathise attention and support.
But who is Empathise, how did it feel for him being raided and what are his streaming goals? Dom Sacco jumped into a Discord call with Empathise to find out.
The moment Empathise was raided was almost too much for him, as he broke down and began shaking. But speaking to him shows just how passionate he is about streaming and how overjoyed he was from the raid.
What makes it even more special for Empathise is that he's been following Hiko, a pro Valorant player for 100 Thieves and ex CSGO pro for the likes of Complexity, Cloud9 and Liquid, for years.
"My first taste of competitive gaming was through Counter-Strike, that was my first PC game," Empathise told Esports News UK. "What makes this feel more surreal is I used to watch Hiko with my brother when he was with Cloud9 in CSGO. It's surreal I've followed him from game to game and it's all come back round again now, it makes everything feel like a dream.
"Hiko said in his stream he was raiding me because I was wearing a hat. This hat I was wearing is just a random hat I bought to go to the gym with. It's funny, because the day I got hosted by Hiko, I went to the gym but it was closed. If it wasn't closed, I would never have come home and streamed, so none of this would've happened. So that's also why it feels like a dream!
"After Hiko raided me, I went and bought two hats from his official store to show how much I appreciated it. I never usually wear hats! I was wearing it because I wanted to see if it suited me or not! So it feels even more surreal to me.
"I've gone from just over 1,000 followers on Twitch to more than 3,200 followers, it's been incredible. Gaining more than 2,000 followers from the Hiko raid in 48 hours is also surreal, I can't believe it."
You can watch the full VoD back on Empathise's Twitch channel here – the read starts just before the four-hour mark
"I did have a streaming schedule before this, but I've been streaming twice as much since the Hiko raid!" Empathise commented. "I'll be streaming as much as possible, almost every day now. It's funny how I can stream to people, as I feel like kind of a shy person. Streaming takes me out of my comfort zone but I'm passionate about it too."
So what led to this point for Empathise?
"I've always been a gamer," he explained. "I've been wanting to do this forever. Streaming has always been something I'd wanted to do. I got my first PC at 12 at the start of secondary school and that's really when I dived headfirst into it. I've been streaming for six years now, and started streaming things like Minecraft, but even before I got my first computer I've always been playing games.
"My brother had an Xbox when I was eight and he always let me play on that. Gaming is something I'm very passionate about, I've met some of my best friends through it and have had some crazy experiences. I met one of my best friends of seven years through playing Counter-Strike, and I met my girlfriend of a year and four months through gaming. It's crazy how small the world is really!"
Empathise also spoke to BBC Radio Nottingham live about gaming being a positive activity for mental health, and about him playing the PC with friends before – and during – lockdown.
"There's a crazier story on the streaming side of things," Empathise continued. "I'm actually type 1 diabetic and was diagnosed at the start of 2018 – I think that was a turning point and a build in character for me. I got a bit of anxiety from it and turned to my computer more as an escape, and it's just exploded into something I never thought would happen. Streaming has been incredible for me.
"[Having streaming as a career] has been the goal for a long time. When I started my streams, I've had people who have stuck around for years. I remember vividly that someone in my chat said they've seen me grow and get more confident streaming over the years; many people – even my parents – said it comes to me naturally to me. And it's always been something I wanted to do – it's my end goal to do this full-time because I'm so passionate about it.
"At the moment at college I'm doing a level 3 games technology course, and esports event planning is one thing I wanted to do or I'd love to do on top of streaming, because I love esports, it's amazing. I should be getting my results in August. College is only a few weeks away from ending, then I have unlimited time really to explore streaming and see how far I can get with it. I feel I can put a lot of time into it without any serious worries, I can just get my head down and focus on it 110%."
Empathise actually had a previous Twitch account before his current one, which he was streaming on for five years, but ended up losing.
"Unfortunately I had to stop streaming on it because Twitch started banning accounts made by people before they were 13 years old," he said.
"It happened to a couple of my friends, who had to make new accounts. As a result of Twitch not knowing who I was, I was able to stream, but if it got to the point where I grew or applied for Partner status, Twitch would've realised I made it before I was 13 and I would have lost the account. I'm not far away from overtaking that old account now, and I've done it in a month really!"
What about esports? As an Immortal-ranked Valorant player, does Empathise have any goals in this area?
"Esports is actually one of my favourite things," he replied. "I recently played in a charity tournament and it made me realise how much I love being in tournaments. The Hiko raid has brought back my motivation for esports and streaming, because after losing my old account I was really demotivated. I was thinking of stopping streaming."
"I'm also looking forward to the UK Twitch Rivals stuff as well, and Team RossBoomsocks," Empathise continued. "I'm very excited about that and I'd love to take part in Twitch Rivals in the future."
So what's the reaction been like for Empathise since his chance in the spotlight? Has he spoken to Hiko?
Empathise answered: "I messaged Hiko and unfortunately he didn't reply but I'm not surprised as he has a big Twitter. A few people made a video on it including Dexerto and Jake Lucky from Esports Talk, which has been crazy. I've been speaking to him and he's been supporting me with it.
"Ryan 'Fwiz' Wyatt also subbed to my channel when I was offline, while I was sleeping, and CSGO player Bubzkji was in my chat too, a pro Astralis player. So all of these big people noticing it is crazy to me! It feels incredible, it blows my mind.
"And when I saw you follow me and that you write about esports, I was like 'this is amazing'! So I instantly followed you back in the hope that something would happen, and I saw your message about writing an article on it, then I was like, 'yes, I'm so happy'!"
Finally, what would Empathise say to potential viewers, why should they watch his channel and what's next for him?
"I'm just myself, I don't put anything on. My favourite thing about streaming is that no matter how many people are watching, if there's one person in chat or if there's 100 people, just speaking to people and including them and giving them something to talk to is the best thing about Twitch and streaming. So just being myself, including everyone, and letting my chat be a place for people to come to just express themselves with no judgement. It's about being myself and letting other people be themselves too.
"If you're passionate about something, no matter what it is, just go along with it. I've been through so much stuff – losing my account, feeling demotivated… it's all come around.
"I get people coming into my chat asking me how they can grow as a streamer, and I've streamed for two-plus years to four-plus people, you've just got to hold out and keep going with it. If you're passionate about something and you put in the work and the effort, and you believe you can do it, it can happen. And this is proof of that. Keep at something, no matter what happens, and you're bound to take it places.
"Hiko and the people that tweeted about this will never understand how much it means to me. Seeing the people who have supported me and talking to you now feels very real and genuine, you're someone who cares, and while the UK might not be as big as other territories in esports, seeing the UK present itself in esports more and through Valorant has made me happy.
"I'm very excited for the things to come, I'm just gonna keep it going and see where it can take me."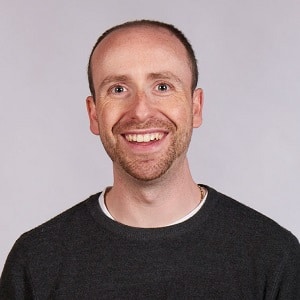 Dom is an award-winning writer who graduated from Bournemouth University with a 2:1 degree in Multi-Media Journalism in 2007.
As a long-time gamer having first picked up the NES controller in the late '80s, he has written for a range of publications including GamesTM, Nintendo Official Magazine, industry publication MCV as well as Riot Games and others. He worked as head of content for the British Esports Association up until February 2021, when he stepped back to work full-time on Esports News UK and as an esports consultant helping brands and businesses better understand the industry.