UK League of Legends coach Jon 'Just Jon' Ellis has joined Ligue Française de League of Legends (LFL) side Solary as their head coach for the Summer 2021 season.
Jon has experience with Excel Esports, Munster Rugby Gaming and Godsent, and started working in the UK scene with the likes of Last Remedy. Now he's off for a new adventure in Tours, France.
"I'm really excited!" he told Esports News UK. "The LFL is the most competitive and biggest ERL, so it's a great opportunity. The office and set up that Solary have is really good, and I'm loving the experience so far in Tours.
"We are operating the apartment/office model that most teams in the LEC do now – it means we can all have our own space but still get the benefits of working in person."
"My career has had a lot of ups and downs. I like to think that I've been very unfortunate in a number of the situations I've been a part of (even for esports), but I've had a lot of good luck too, along the way. Now I'm looking for a bit more stability and the chance to be able to show what I can really do without outside influences having an impact on my success."
Jon joins Solary with assistant coach Rafa (who's from Portugal), with other key coaching staff including coach Caelan (France), assistant coach Samchaka (France) and team manager TaipOuz (Belgium).
Their player roster last season included French top-laner Eyliph and jungler Djoko, Austrian mid-laner Scarlet, Dutch ADC Asza and French support player Steeelback.
Solary finished seventh in Summer 2020 and sixth in Spring 2021. This split they will be going up against GamersOrigin, Misfits Premier, Vitality.Bee, LDLC, GameWard, Izi Dream, MCES, BDS and current LFL and EU Masters champions, Karmine Corp, so competition will be fierce.
"It's hard to say how this split will go," Jon added. "There are no 'easy games' in the LFL, but I want to win, it's that simple.
"I just hope that those who have watched me in the LEC and NLC will take this opportunity to get into the LFL as well, because I think you'll be shocked at the [high] standard, if it's something you haven't seen before."
Some top UK LoL talent has migrated to the LFL over the years, including former Fnatic Rising ADC xMatty (who recently became the first UK player to win the EU Masters, with Karmine Corp) and top-laner Shikari who is now with Izi Dream. UK coach Westonway was also with Izi Dream, but has now become head of operations for Oceania side Pentanet.GG.
ADC player Toaster, who has experience in the early UK scene, has also played for the likes of Izi, Vitality.Bee and GamersOrigin in the LFL.
"I think that any region will pick up talent from the UK if it's better than from anywhere else," Jon commented. "ERLs (European Regional Leagues) are moving more and more to a pure meritocracy which is good for everyone. If you can get your name out there and have people see your work then you have an opportunity to go anywhere. Obviously, Brexit makes this harder than it would have been, but most orgs outside the UK are large enough to be able to get visas etc.
"As I mentioned before, the LFL is just the most desirable ERL in my opinion, the largest following and the most competition, so any UK talent that can make it, should!"
Jon is represented by agency ICM Stellar Esports, which hired former coach Furndog as an agent earlier this year. Both Furndog and Jon have worked together in the past, at the likes of Excel and Munster.
Finally, how is Jon's French? Will he be walking the streets eloquently speaking the language with a certain je ne sais quoi?
"My French is terrible, but I'm learning," he admitted. "We work in English as most ERL teams do, and the players can be my translators when we go out and things like that if needed."
Très bien et bonne chance, Jon.
Related article: In-depth interview: Josh Furneaux on the inside story at Excel and Munster, his new role as a player agent and how UK LoL has changed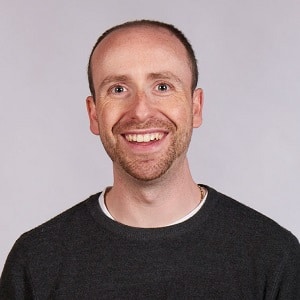 Dom is an award-winning writer who graduated from Bournemouth University with a 2:1 degree in Multi-Media Journalism in 2007.
As a long-time gamer having first picked up the NES controller in the late '80s, he has written for a range of publications including GamesTM, Nintendo Official Magazine, industry publication MCV as well as Riot Games and others. He worked as head of content for the British Esports Association up until February 2021, when he stepped back to work full-time on Esports News UK and as an esports consultant helping brands and businesses better understand the industry.