British esports personality Richard Lewis has revealed he is thinking about retiring from esports.
The outspoken 39-year-old is known for his work as a journalist, desk host and analyst, with a particular specialism in Counter-Strike. He produces content on his YouTube and Twitch channels, has won multiple Esports Awards and last year was appointed editor-at-large at Dexerto.
Richard shared his thoughts around retirement during his latest video covering the FBI's investigations into CSGO match-fixing, and at around the 20:50 minute mark, said this was brought on following his recent chat with journalist and professor Declan Hill.
He said: "Talking to Declan, more than anything, has made me really resolute to do something else with my life. I don't know when, but I think the esports ride should come to an end in the next year or two for sure.
"It really surprised me, because if I can gain respect from an award-winning investigative journalist that's now a professor of journalism at a prominent and prestigious university, and he's telling me my work is incredible, showing my work to the students and asking me to do guest lectures, then what am I doing?
"I get spit on and despised by the community I have helped for 17 years, and it's like, you know what? Enough's enough. I just can't abide it. There comes a point where you have to do right by yourself.
"I could be one of those professors or lecturers, I could get a book deal and write multiple books, and just sit in a log cobin getting older, fatter, drunker and more bored til I shuffle off.
"So I think I'll take the retirement option here. Once this breaks it'll be so fucking hot, I think that's when I start calling up agents and saying: 'Do you want the definitive thing? Let's go."
Richard has done some excellent work in journalism over the years, and his open and abrasive style has sometimes divided opinion, generated headlines or landed him in hot water. He's very active on social media platform Twitter and has been known to argue with trolls on there, or engage in heated debate with others, often bluntly.
In recent years there's been a strange trend of people attempting to get blocked by Richard on Twitter.
This year, Richard has been involved in drama with parts of the Rocket League community after he was appointed host for G2's 'The Grid' broadcasts.
He also had a feud with British YouTuber 3kliksphilip, who produced three 'journalistic integrity' videos after Richard Lewis and fellow British journalist/analyst Thorin commented on 3kliksphilip in a past stream. And Richard stood his ground after being attacked in an Esports Talk video (prompting a response from Esports Talk host Hunter Grooms).
From Richard's comments today, it looks like he has had enough of this constant fighting with parts of the esports community.
As esports matures and the OGs get older, it seems natural for them to consider transitioning into other positions such as professors, lecturers, consultants or managers.
Whatever happens, we hope Richard writes a book about his time in esports, joining the likes of Paul Chaloner (who wrote 'This is Esports' last year), and it'd no doubt be better than the drivel that is Dr Disrespect's new book.
From the archive: Esports News UK interviews Richard Lewis in 2016 after he said UK esports should be 'nuked from space'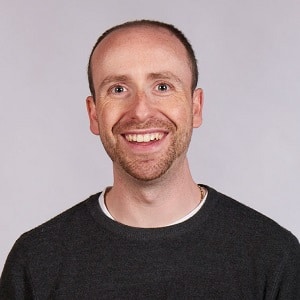 Dom is an award-winning writer who graduated from Bournemouth University with a 2:1 degree in Multi-Media Journalism in 2007.
As a long-time gamer having first picked up the NES controller in the late '80s, he has written for a range of publications including GamesTM, Nintendo Official Magazine, industry publication MCV as well as Riot Games and others. He worked as head of content for the British Esports Association up until February 2021, when he stepped back to work full-time on Esports News UK and as an esports consultant helping brands and businesses better understand the industry.