Dr Disrespect is one of the world's biggest video game streamers, with millions of followers, a unique entertaining style – and a moustache to die for.
So when he announced he was writing a book, I got excited. This would no doubt offer an insight into his psyche, how he created his character and his controversial departure from Twitch. Right? Not quite. Maybe Doc should stick to streaming, writes Esports News UK editor Dom Sacco in this book review.
Book title: Violence. Speed. Momentum: The Incredibly (Un)true and Undeniably Dominant Story of… Dr Disrespect
Author: Dr Disrespect
Pages: 232
UK release date: April 1st 2021
Formats: Hardback, ebook, audiobook
Publisher: Ebury Press / Penguin Random House
RRP: £9.99 (ebook), £14.99 (hardback), £25.99 (audio book)
There are a few things to note before you read this review.
One, I am not a regular viewer of Dr Disrespect's streams. I respect what he's done in the space, and I love how he's built a character that is entertaining to watch. I've seen some of his top clips and I've followed his story over the years.
But I am not his target demographic. I'm not a hip, cool, young gamer (anymore)!
I'm a bald dad-of-three in my mid-30s with gaming reaction times slower than a snail. I like League of Legends and digital card games; I'm not a huge fan of battle royale games or shooters.
The other thing worth considering is the note at the start of the book.
'This is a spoof memoir and a work of fiction,' it reads, with the genre listed as 'fiction/humour' on the inside back cover.
When I first noticed this, it only added to my curiosity and excitement. This book would surely be full of spicy content, violence, speed, climbing mountains and all the other things Dr Disrespect goes on about. I realise now I should have taken it as a warning of the weirdness ahead.
Violence, Speed, Momentum is a nonsensical romp written in character. While this might sound great and it does make for some entertaining reading at times, it's also batshit crazy. It's difficult – and at times painful – to read. Maybe Doc is someone who's best to watch or listen to (the audio book is infinitely better than the hardback in my opinion), because reading his silly jokes and chest-thumping brags feels like a chore.
I feel like Doc must have found it a chore too.
I mean, at one point there's almost two and a half pages of his trademark 'yayaya' cry repeated, and one entire page of someone screaming.
What the bloody hell is this? I know you might be thinking, oh it's to exaggerate his attempt at saying his longest ever 'yayaya' cry or whatever, and I'm sure many will find it amusing, but to me it just comes across as lazy.
The book begins with Dr Disrespect having a 'meeting' with a guy referred to as 'Nigel from Simon & Schuster', with the Doc stating his demands to write the book, while throwing in digs towards his fans and readers.
This playful tone is etched throughout the book, like it is with Doc's streams. For example, at the start, he writes: "I dedicate this book to you, my dear readers. Hahahaha. Totally kidding. I dedicate this book to my mustache, Slick Daddy, who's silky and masculine and better looking than all of you put together."
I get it, it's supposed to be fun. But in the book it just gets old. Fast. Doc's streams are great because of his spontaneity and energy, but restrict him to a stream of written words and he's barely able to make the first step up the mountain, let alone reach the top.
Speaking of which, there are mountains in the book and Dr Disrespect does get to do some climbing. It's all part of a fictional story, which sees him grow from a young boy to legendary gamer, and includes guns, explosions, bosses to beat (including Larry from a search engine known as 'Oogle' without the G), multiple dimensions and Blockbuster video game tournaments. It sounds fun – and it should be fun on paper – but just ends up being a bit of a mess.
The story is broken up and interspersed with other bits about his character, for example there's a chapter on male grooming and how to have an amazing moustache, another on how to obtain a Lamborghini, one about selling stilt kits to his readers so they can feel tall like him. Writing this review now, it sounds fun, and maybe reading a few pages a day is fine, but sitting through a few chapters in one go feels like a slog.
There's some humour where Doc has some banter with Nigel from Simon & Schuster, where parts of the book are edited out, as if Nigel is tweaking them in real-time. The book breaks the fourth wall at times and I admire the way Doc has gone about it. The book starts and ends well. It's just that big bit in the middle that's a bit of a let-down.
As I turn the pages, I know there will be no mention of the Twitch ban or other controversies from Doc's career, though I still can't help feeling disappointed. But that's not why people will read this. They want to be entertained – and that's what Doc sets out to do from the first page. On that note, he succeeds.
Guy Beahm, the man who plays the Dr Disrespect character, said this a few years ago:
Maybe this is why the book feels a little disjointed, or forced at times. Doc is obviously trying hard to make the readers enjoy this, maybe a little too hard.
I wish there was more in this book about Guy Beahm, the Sledgehammer Games community manager and how he became Dr Disrespect. I get why that's not in there, but I'd personally find that interesting to see how he deals with having the streamer persona and so on. So I would love to read a proper memoir or autobiography from Guy in the future – and hopefully one day we'll get that book.
In the meantime, there is a fun game you can play while reading Violence, Speed, Momentum. Take a shot or a drink every time the doc apologises in the book and follows it up with a 'not really, hahaha' or insults his readers.
Don't get me wrong – I'm sure fans of Dr Disrespect will enjoy reading this. And I'm sure teenage me would've loved it too. It's puerile, silly entertainment. But that's about it. Don't go here looking for some deep insight into being a top streamer.
This is not a normal book. It's not a normal biography. It's a Royal Rumble, punch-you-in-the-face adventure full of made-up nonsense. I think it's a book for people who don't usually read.
And maybe that's a good thing.
If the Doc can get people to put down their phones and switch off their streaming platforms for a bit, in favour of the printed page, then he's done something right. If a fraction of non-readers who pick up this book go on to read more novels and biographies afterwards, then that's great – and who the hell cares whether I enjoyed this book or not anyway?
I'd say that if you're a fan of the doc, or a younger gamer, buy it. For anyone else, bin it. For me, I found the press release more interesting than the book itself. Sorry Doc, but this is probably one of the worst books I've read.
I will say, I did like all the retro gaming content in Violence, Speed, Momentum, and how Dr Disrespect tries to educate his younger fans. The anecdotes of him playing Tetris and Mortal Kombat made me smile.
Perhaps I should've liked this book more than I did. The doc and I are from the same bygone era, we're old gamers. We grew up with Game Boys, 16-bit Street Fighter and have seen video games advance in incredible ways.
Sure, he's a streaming megastar and I'm just a tiny journalist, but we both love games. And he's done a hell of a lot for gaming – and streaming. He's funny, he's entertaining, he's brave. So I salute him; I respect his character.
But damn, his book sucks.
Violence. Speed. Momentum: The Incredibly (Un)true and Undeniably Dominant Story by Dr Disrespect as published by Ebury Press is available in hardback (£14.99), ebook (£9.99) and audio book (£25.99) versions.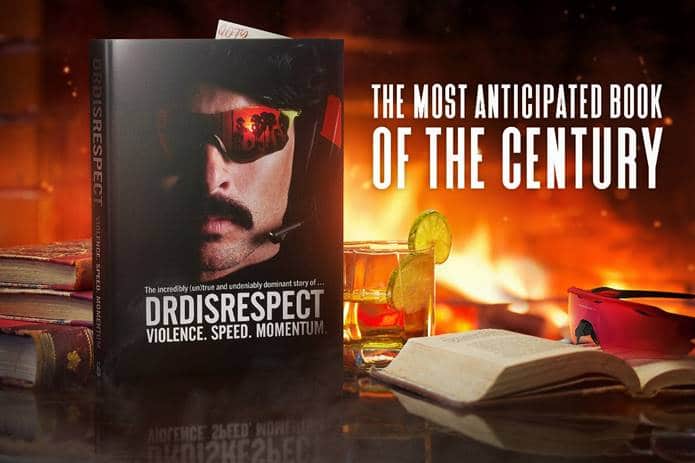 A copy of the book was supplied to Esports News UK for this review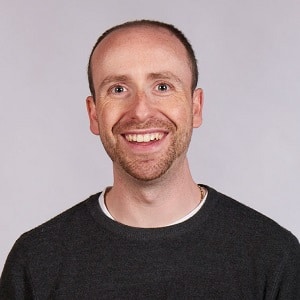 Dom is an award-winning writer who graduated from Bournemouth University with a 2:1 degree in Multi-Media Journalism in 2007.
As a long-time gamer having first picked up the NES controller in the late '80s, he has written for a range of publications including GamesTM, Nintendo Official Magazine, industry publication MCV as well as Riot Games and others. He worked as head of content for the British Esports Association up until February 2021, when he stepped back to work full-time on Esports News UK and as an esports consultant helping brands and businesses better understand the industry.