British host Paul 'Redeye' Chaloner is one of the biggest personalities in esports, and if you follow him on Twitter, you'll know he isn't afraid to speak his mind (or correct your spelling of esports).
So when he announced he was writing a book about pro gaming, Esports News UK editor Dom Sacco grabbed a copy as soon as he could, shut himself in his room and sunk his teeth into it. Here's what he thought.
Book title: This is esports (and how to spell it): An insider's guide to the world of pro gaming
Authors: Paul Chaloner and Benjamin Sillis
Pages: 244
Release date: May 28th 2020
Formats: Paperback, ebook, audiobook
Publisher: Bloomsbury
RRP: £12.99
"For fuck's sake, don't spell it wrong," Paul grumbles with cutting and candid honesty.
Here we go, I think, smiling to myself with this book in one hand and a bag of popcorn in the other. I'm expecting Paul to call out a few of those who wield the words eSports, e-Gaming, or whatever incorrect variation that winds the esports host up.
What I actually get is a rant followed by an explanation to Paul's esports grammar policing, and (gasp) an admission that he doesn't really care how esports is spelt. It suddenly all makes perfect sense.
You see, there is a method behind the moaning. The spelling is to make sure newcomers to the space are paying attention. A vetting process, in a way.
"Like the ban on brown M&Ms Van Halen used to stipulate in their tour rider," Paul explains. "Is the person I'm talking to actually paying attention?"
This book is full of little lessons and tidbits like this, whether it's the thoughts a pro gamer before a major tournament, the cause of a big tournament upset or the reason why an organiser went bust.
There's a mantra I like to follow in journalism. It's called 'show, don't tell', where you show the reader what's happened, without telling them whether it's a good thing or not, then let them make up their own mind about it. And it's great to see Paul largely adopt this throughout his book.
It's billed as 'an insider's guide to the world of pro gaming', and Paul is pretty fair and impartial as he recounts major developments throughout esports' history, while occasionally injecting his sense of humour and personality into the prose.
I quickly realise there are probably several audiences for this book – and two major ones that I think will buy it. The big fans and followers of esports, who have good knowledge of the sector, and those who are coming into the industry seeking a starting point. The book ticks both of those boxes, and especially the latter, in my opinion.
For example, there are some bits near the start that hardcore esports fans might gloss over (the glossary and info on esports genres). But in all fairness they need to be there for those who want a full picture from the ground up.
As someone who has followed esports closely over the last decade, the era of BarrysWorld, the Championship Gaming Series (CGS) and early Quake tournaments sadly passed me by. So it's fascinating to read about these kind of early esports activities, like the rise and fall of the CGS (and why it may have had something to do with Dignitas founder Odee!), from someone who was on the inside and witnessed it first-hand.
There are some interesting pieces of history here that I was completely unaware of, too. Dust 2 was made by a teenager in Suffolk. Unreal Tournament had a mod in 2004 called Carball that was like Rocket League. Nintendo dabbled in early esports way back in the '90s with the Nintendo World Championships (a winner's golden Mario trophy even sold for $300,000 on eBay a few years back)!
Paul looks at everything from the early days of Twin Galaxies and the arcade high score setters like Billy Mitchell, to modders, the rise of Twitch and more. He also isn't afraid to tackle trickier subjects like match fixing, the lack of female pro gamers and the question: 'are fighting games esports'?
I think Paul makes some very interesting points on pro gamer retirement in particular – he questions the generally accepted view that players should retire in their mid to late 20s and includes some examples to back up his views.
I could be wrong, but for some of the lengthier, historical parts of the book, I get the feeling these may have been where Benjamin Sillis stepped in. It's more historical and less emotional than Paul's writing, but no less interesting.
You can tell when Paul's writing, I can hear his voice as I'm reading the words. This is especially the case when he recites some humorous anecdotes, like the time he left music running on a Dreamhack broadcast, before dashing across the road to drag Zyrus 'ProZaC' Malekani out of bed in his pyjamas to play a match he didn't initially show up for.
Or the time an eager, younger Redeye approached the world's best gamer at the time, Fatal1ty, at a tournament, only to be told to 'please fuck off' because he was busy watching his opponents play.
Magic moments
What I really love about the book, however, is the way it recounts some of esports' magic moments, like the xPeke backdoor (pictured), or OG beating LGD at TI 2018. I felt excited while reading it, and ended up finishing it in a couple of sittings.
Paul captures the emotion of esports and the human side of it. He hits the nail on the head here, for me, because esports is all about the community, the competition, the personalities.
"Forget the flashing screens and crackling animations for a moment," he writes. "This is what esports really is: human competition. This is a concept almost everyone can get behind."
Paul compares the feeling you get from those moments in esports to other sports and competition.
"The same one I had as a boy in the stands at Silverstone, seeing Ayrton Senna blasting past in the rain: bewilderment," Paul recalls. "That shouldn't be physically possible."
Paul can be opinionated, and there were a couple of times I disagreed with him. I mean, the book was going so well til I got to the part that read: "I like to think Dota 2 is more cerebral than League of Legends, a statement that will probably get me assassinated but I stand by it." (how very dare you, Paul!)
I also disagree with Paul when he says that 'cheating, drama and fallout' in esports isn't newsworthy. I think people do want to know about this kind of thing. Some drama is not helpful to anyone, I will say that. But we shouldn't choose to ignore or not report on these things, in my opinion.
But that's the beautiful thing about opinions, everyone has one and we can agree or disagree, and respect other people's points of view. And actually, I was left wanting more.
Because while this book does a brilliant job of recounting esports' history, explaining what it's all about and what may be next, I'd like to see more of Paul next time round. What his job as an esports host fully entails, more stories from his time playing Unreal competitively, what his early life was like.
Paul does touch on these things at times (he explains how arcades pulled him in at a young age, how he racked up £500 a month in phone bills playing Doom online, and how he used to go into computer shops and alter the code to make the screens display swearwords, with the staff not knowing how to stop it), but the focus of the book is clearly on esports as a whole, not on himself. Perhaps we'll see a biography from him in the future, that would also be a welcome read.
'This is esports' has proven Paul is a great writer, and so on that note, I want more written content from you Paul! More opinions, blogs and books, please!
That's testament to the quality of this book, I think. It got me excited about esports, reminded me why I love it and left me wanting more.
Verdict
Overall, 'This is esports' offers a valuable insight into competitive gaming. It's essential reading for anyone who wants to get a good picture of esports and its history.
In-depth and fun to read, this guide comes packed with Paul's trademark punch and charm. Highly recommended.
This is esports (and How to Spell it): An Insider's Guide to the World of Pro Gaming by Paul Chaloner is published by Bloomsbury Sport, £12.99. It is available to order in paperback, ebook and audiobook now
(An early copy of the book was supplied to Esports News UK for this review)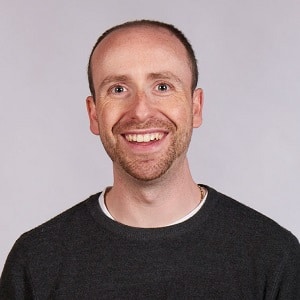 Dom is an award-winning writer who graduated from Bournemouth University with a 2:1 degree in Multi-Media Journalism in 2007.
As a long-time gamer having first picked up the NES controller in the late '80s, he has written for a range of publications including GamesTM, Nintendo Official Magazine, industry publication MCV as well as Riot Games and others. He worked as head of content for the British Esports Association up until February 2021, when he stepped back to work full-time on Esports News UK and as an esports consultant helping brands and businesses better understand the industry.