Sometimes Esports News UK's inbox gets a little too crazy, sometimes there's just too much news flying around and sometimes there just aren't enough hours in the day to run separate articles on each story.
Introducing our new weekly Newsflash roundups, where we'll cover a host of esports news in an informal, bitesize nature for you to digest.
Barrage NA team beat Liquid Academy in NA LCS Proving Grounds
UK org Barrage Esports have had a North American team for a little while now. And they just beat Team Liquid's academy 2-0 in the NA LCS Proving Grounds (see the VoD here). Go Barrage!
Fnatic out of LEC playoffs
Schalke. Anyone who watches the LEC will know they are capable of disappointing lows – and ecstatic highs. It was the latter for them yesterday as they dismantled London-based org Fnatic 3-0.
Fnatic fans will be the ones left disappointed this time – their team finished fifth in the playoffs (their lowest finish since 2016). Some might say they're becoming the Arsenal of esports. Great stature, great expectations, great disappointments.
London Royal Ravens sign UK player
The London Royal Ravens, ReKTGlobal's Call of Duty League franchise team, announced the signing of Zed (no, not that League champion or the DJ). UK player Zach 'Zed' Denyer has joined their starting line-up for the remainder of the Call of Duty League season.
Zed joined the Royal Ravens for the Stage I Major and will now become a permanent fixture on the 2021 starting roster.
Audio recording shows ESEA players discussing match-fixing
By far the most important story in this roundup is Dust2's report on a leaked audio recording of CSGO players conspiring to fix matches.
Additionally, UK journalist Richard Lewis reported that Riot is conducting its own investigation into whether Valorant players engaged in CSGO match-fixing before switching to Valorant.
Rix.GG hire head of esports inclusion
Rix.GG added to their reputation as the UK org on a hiring spree by bringing on board their own head of esports inclusion.
Nicole Sølvmose will head up the new esports inclusion division within the organisation.
She will be responsible for developing a competitive scene, tournaments and creating inclusive policies and programmes for Rix.GG. Nicole is a former professional League of Legends player who made the switch to team manager while working for Galaxy Racer.
Esports Awards announce 2021 campaign and changes
The Esports Awards has announced a selection of new awards for 2021. These include Esports Broadcast/Production Team of the Year, Esports Creative of the Year, Esports Video Production of the Year and Esports Apparel of the Year.
There has also been a few award adjustments including Esports Console Player of the Year and Esports Console Rookie of the Year, which will both be renamed to Esports Controller Player of the Year and Esports Controller Rookie of the Year, to reflect more titles being played on PC for broadcast purposes, but still being played with a controller.
Esports Supporting Agency of the Year will transition to Esports Supporting Service of the Year to make the award more inclusive to all businesses, and then Esports Cosplay of the Year has had its criteria tightened to put all those involved at the forefront.
Esports Awards 2021 nominations are open now.
UK talent at WePlay Ultimate Fighting League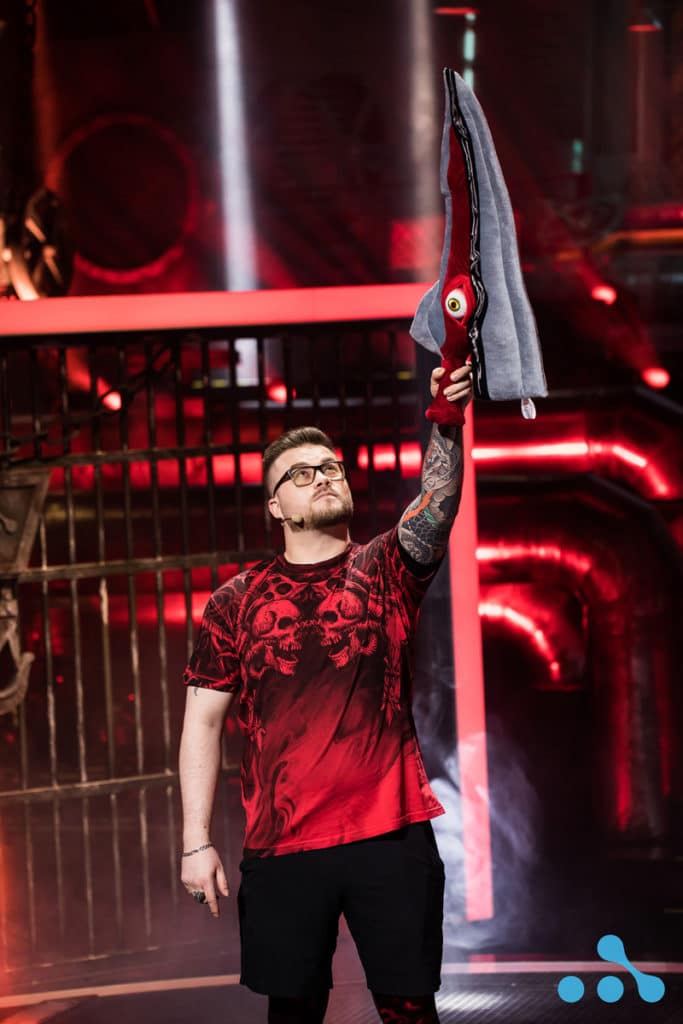 The WePlay Ultimate Fighting League is underway and it's featuring a host of UK talent.
James Banks (pictured above, alofting the Soul Edge) is on board as host, plus A F0xy Grampa took part in the Mortal Kombat tournament, Myloes is in the Soul Calibur VI competition and Asim is playing in the Tekken 7 tournament next week.
Diabolus Deathbowl WoW tournament heads to NA
UK esports org Diabolus are hosting their Deathbowl World of Warcraft 3v3 Arena tournament in the US for the first time.
The event is usually for European teams and now will be crossing the pond to allow NA teams to take part. Sign ups close in a few days on April 6th.
Epic Games reports Apple to UK watchdog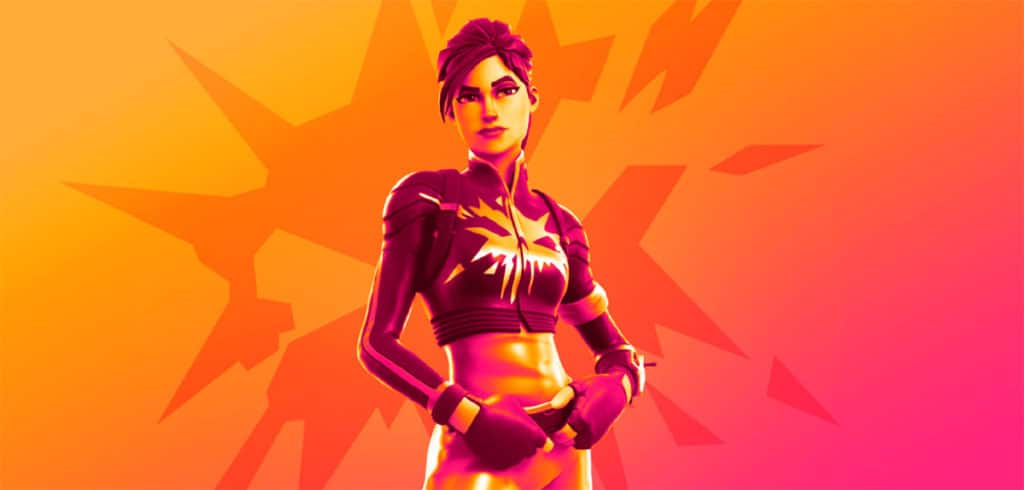 Fortnite developer Epic Games has submitted a complaint about Apple's so-called "monopolistic practices" to UK competition watchdog The Competition and Markets Authority.
"By kneecapping the competition and exerting its monopoly power over app distribution and payments, Apple strips UK consumers of the right to choose how and where they get their apps, while locking developers into a single marketplace that lets Apple charge any commission rate they choose," said Epic Games CEO Tim Sweeney on the Epic Games website.
New B2B UK esports awards show teams up with inclusivity initiative
GameFace, a new UK-based B2B esports awards show, has teamed up with women in esports awards and inclusivity initiative TheGameHers.
Racing news roundup: Twitch reports rise in racing game content, Ford Twitch show, Veloce announces pre-IPO and more
British car manufacturer Twitch has announced a new monthly show under its Team Fordzilla brand.
The live one-hour show, called TFZ:TV, will be hosted by Team Fordzilla's German captain Angelo Bülow and be aired once a month on a Friday evening. He'll be regularly joined by the team's other captains from France, Italy, Spain and the UK. Ford joins a line of brands from outside of gaming that are starting to run their own shows on Twitch, including Rolling Stone and more.
The news comes after Twitch reported a 115% increase in the number of hours broadcast of the three biggest sim-racing games (F1 2020, iRacing, and Assetto Corso) to 219,000, with monthly hours watched increasing by 94% to 3.2 million year-on-year from August 2020 to January 2021.
Elsewhere, London-based org Veloce have announced a pre-IPO ahead of a major public offering to raise funds.
And governing body Motorsport UK has announced its involvement in the FIA Rally Star programme, an initiative to find the next generation of World Rally Champions. It's calling on sim racers to sign up.
New UK esports company 1st11 brings football star on board
1st11, a new influencer, gaming, and esports business based in the UK, has appointed Brazilian international and Juventus football Star Arthur Melo on board as investor and global ambassador.
1st11 will host tournaments and gameplay via its own app and create a community 'where gamers can connect not only with each other but also with their gaming or esports heroes'.
The Fish Tank win the Welsh Masters LoL competition
Esports Wales hosted a Welsh Masters League of Legends tournament in March, with the winners named as The Fish Tank!
London's Red Bull Gaming Sphere to host bootcamp for winners of 2v2 CSGO finals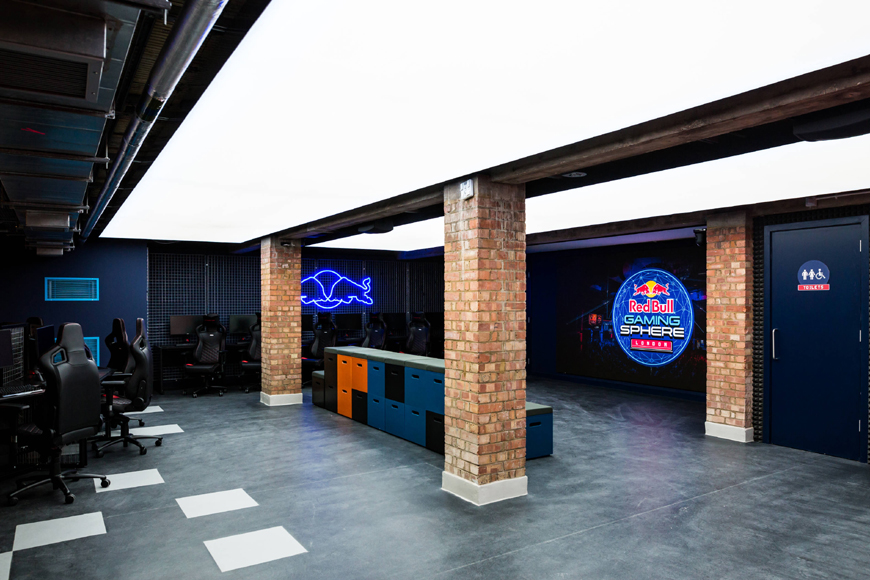 Competitive 2v2 CSGO is returning with Red Bull Flick. There will be UK players taking part – UK qualifiers for Red Bull Flick will begin in August and the finalists will have an in person bootcamp at the Red Bull Gaming Sphere London.
This year's game mode features capture points, with each duo fighting for control of the map. Last year's 2020 Red Bull Flick Pro EU Invitational saw Team Vitality, BIG Clan, ENCE and G2 and more taking part, with Team Germany emerging victorious over the likes of Kévin 'misutaaa' Rabier and Mathieu 'ZywOo⁠' Herbaut.
Did you like this news roundup? Would you like to see more? Please let us know on Twitter! Esports News UK is here to serve.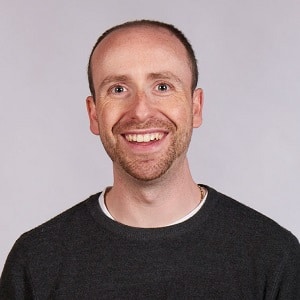 Dom is an award-winning writer who graduated from Bournemouth University with a 2:1 degree in Multi-Media Journalism in 2007.
As a long-time gamer having first picked up the NES controller in the late '80s, he has written for a range of publications including GamesTM, Nintendo Official Magazine, industry publication MCV as well as Riot Games and others. He worked as head of content for the British Esports Association up until February 2021, when he stepped back to work full-time on Esports News UK and as an esports consultant helping brands and businesses better understand the industry.