The co-founder of Futwiz, a UK-based FIFA squad building service that also fields esports teams in various regions, was left aggrieved after the FIFAe Club World Cup on the weekend.
Futwiz were in the best-of-five South America zone final against eLiga Sul's Torneios Online. eLiga Sul is affiliated with Brazilian footballing legend Ronaldinho.
Futwiz won the first two games and Torneios pulled one back to make it 2-1 to Futwiz.
However, in game four, just after half-time, PHzin (Torneios player, pictured left) apparently had a problem with his console/an internet issue or 'power failure'. After restarting the action from the 46th in-game minute, Futwiz player Vini noticed that his opponent had made a substitution, which isn't usually allowed outside of a normal in-game pause.
PHzin had subbed out his goalkeeper (Edwin Van Der Sar for Peter Schmeichel).
By making a sub in this way, it would give the subbed-on player (Peter Schmeichel) maximum chemistry, giving him slightly better stats than a player who is subbed on usually during the course of a game.
PHzin went on to win game four, 4-1, but the admins looked at the situation after the game, and decided to revert back to the 46th minute once again, as the substitution is not allowed.
eLiga Sul went on to win the final two games, securing the grand final victory.
Futwiz Dan, the co-founder of the organisation, felt dismayed with the decision. It raises the question: should PHzin have been penalised for his actions, rather than forced to play a restart?
Now, some could argue that if Futwiz has gone on to win the final, Dan may not have made the above comments. Though he says he's always been outspoken on issues of fairness in esports.
But it is worth pointing out that in other games for example, as well as restarting the game if something untoward happens, penalties have been handed out to players, whether it's penalty points or disqualification. For example, players who selected illegal skins in the old ESL League of Legends Prem were handed penalty points, after a restart.
Harsh penalties have been handed to FIFA players in the past, too, like Olle Arbin, who was disqualified last year for making an illegal substitution in the 90th minute.
FIFA esports tournaments can be held by a variety of organisers. This one, we understand, was run by FIFA and The Esports Company, not EA. We reached out to The Esports Company for comment but have not heard back yet.
EA and FIFA typically have different formats and rules. Regardless, it goes without saying that there should be some kind of consistency across all top-tier FIFA tournaments.
When looking into the rulesets around the tournament, we couldn't see anything to do with illegal substitutions. And of course, this in itself presents a problem – it reminds us of the controversy around this Tekken tournament in 2017, which saw a couple of UK players banned for 'suspected collusion', yet the tournament barely had any rules and these were also altered after the incident had occured.
Dan said he wasn't aware of any warnings or any disciplinary action, and was ignored when he approached organisers about the situation.
We've reached out to The Esports Company and eLiga Sul's Torneios Online, and will report back if we receive comment.
You can see the full game vod here.
The full list of FIFAe Club World Cup 2021 zone winners
All six FIFAe Club World Cup zone winners have been confirmed. They are as follows:
Zone 1 (Oceania): Dire Wolves – Dylan Campbell (Australia) & Joshua King (New Zealand)
Zone 2 (Asia): Blue United eFC – Sho Nakashima (Japan) & Shota Sato (Japan)
Zone 3 (Africa & Middle East): 25eSports – Abdulaziz Alsabyani (Saudi Arabia) & Ziad Alghamdi (Saudi Arabia)
Zone 4 (Europe): Mkers – Daniele Paolucci (Italy) & Oliver Uttgren (Sweden)
Zone 5 (South America): ELS Torneios Online – Paul Henrique Chaves (Brazil) & Matheus Henrique (Brazil)
Zone 6 (North America): Complexity Gaming – Max Popov (United States) & Joksan Redona (United States)
All eyes are now on the FIFAe World Cup, featuring the best individual players, and the FIFAe Nations Cup, which creates a stage for the best nations from all around the world. These events are set to take place later this year.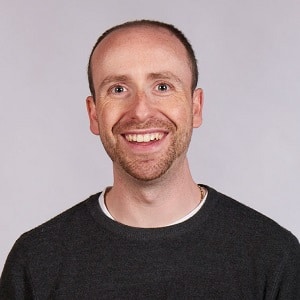 Dom is an award-winning writer who graduated from Bournemouth University with a 2:1 degree in Multi-Media Journalism in 2007.
As a long-time gamer having first picked up the NES controller in the late '80s, he has written for a range of publications including GamesTM, Nintendo Official Magazine, industry publication MCV as well as Riot Games and others. He worked as head of content for the British Esports Association up until February 2021, when he stepped back to work full-time on Esports News UK and as an esports consultant helping brands and businesses better understand the industry.