UPDATE (February 2021):
Soulcas and DPS have since issued apologies to Yinsu Collins (on February 3rd and 15th respectively).
Their apologies come after well-known journalist Richard Lewis offered his take on the situation in a video titled 'Valorant pros are soft'.
In a nutshell, Richard backed up Yinsu and called out Soulcas, saying that receiving criticism is part of being a pro player, and that leveraging sympathy in the way he did is outrageous.
"You don't get to say 'somebody said I was bad at a video game after I was objectively bad at a video game and people are saying I should probably be kicked'.
"Welcome to the fucking territory, welcome to sport. The truth is you were dogshit and you cost your team the game."
Yinsu has responded to DPS' statement today with a video sharing her thoughts and feelings, and saying she can't accept DPS' apology.
Su claims that DPS is on trial with Excel Esports at the moment, and that his statement seems more to do with PR damage control rather than a genuine apology. She also reiterated her fear of what those who previously attacked her might do if she were to make a mistake or say something that they didn't like.
She questioned DPS' use of the term 'unwarranted criticism', saying what he did to her was more slander, and revealed that in a DM sent to her, DPS had said: "I had very little understanding of PR and brands, and I will do my best to put forward a better image for myself and treat others in the esports industry with more respect."
"It sounds like you're regretting what you've done because it's damaging your image and your brand," Su responded. "Did you think about my brand?
"Let's stop being nasty to each other, let's stop tweeting stuff for likes and farming people's mental health for likes on Twitter, or abusing people, targeting someone to send them hate for the sake of getting a laugh from your friends or trying to be something you're not.
"It's not good for anybody. It's not fun for anyone. It's not productive. It's not making anyone better. We're all here because we love Valorant, we're all here because we want to grow the scene, we want to do our dream jobs, we want to make something of ourselves.
"We're not here to fuck around and be mean to one another. So let's stop doing those kind of things. Enough is enough. Let's just think before we send hate to people and let's be more forgiving.
"Let's not tell people to kill themselves or that you're going to rape them or tell people they don't deserve to be in the scene because they're a woman, because it's wrong. I really hope we can grow from this and get over the situation and hope that it never happens again."
Prior to DPS' apology, her partner Boaster (captain for the Valorant team that recently signed to Fnatic), published this tweet below.
This tweet is not to do with this current situation specifically, but more a general point – and one that I feel is important to highlight in an article like this (read my original post below for added context).
My girl @YinsuCollins experiences it daily and we've got to stop this boys.

If anyone is in a game and this happens to a girl then speak up and give that other dude a reality check. Don't just let it happen.

That's what I'm gonna do from now on if I can👊🏼

Happy Valentines day

— FNATIC Boaster (@OfficialBoaster) February 14, 2021
After Su published her video this evening, some UK CS players came into Boaster's Twitch stream making fun of her and the situation.
Listen, I said in my original article below that abuse in esports is unlikely to stop overnight. But I will not stop trying, and neither should you. If we call out bad behaviour and keep on calling it out, I can only hope that in time, the scene will improve, and those within it will improve their behaviour.
Finally, here's my take on it all in a video:
Original article (published December 8th 2020):
Online attacks made towards Valorant First Strike Europe host Yinsu Collins (pictured left) highlight a worrying trend, writes Esports News UK editor Dom Sacco
Europe's biggest Valorant esports tournament so far – First Strike Europe – took place from December 3rd to 6th.
It featured upsets, big plays, new strats and a host of talent – both on the broadcast desk and the teams themselves.
I was pleased to see half of the teams in the playoffs featuring UK talent – including Team Liquid and eventual runners-up SUMN FC – and 2020 UK Esports Awards Reporter of the Year Yinsu Collins announced as desk host.
Interview with Boaster of UK Valorant side SUMN FC on reaching the First Strike Europe finals
Su has worked damn hard over the past few years, so I was thrilled to see her landing such a huge gig, and I thought she did a fantastic job hosting proceedings.
But I was shocked when she published this video yesterday evening, revealing some of the things that had been said about her:
Now, it must be said that I work with Su on some of the British Esports broadcasts and I would regard her as a friend, so that needs to be considered when reading my opinion.
But for me, the comment she made about Liquid UK player Soulcas possibly being kicked off the team for his performance was clearly a joke, and the way it was clipped and shared across social media (as outlined in her video above), took it out of context and was damaging.
Then, a now-deleted clip shared by former Rix player DPS about her comments on G2 player Ardiis led to a bit of a mob going after Su, who was unable to properly share her side of the story until returning home from the event.
In the now-deleted tweet, DPS said Su tried to get a player [Soulcas] banned midway through an official tournament, and that joking about ardiis' past reports of match-fixing (which he was later cleared for) was unprofessional of her.
Former UK CSGO player ritch also tweeted several times about Su, saying she was an embarrassment, 'woman isn't qualified enough to clean the sh*t off my shoes, let alone do this job' and is doing a job she shouldn't have.
Soulcas said he couldn't hold himself together after his performance:
imagine having hundreds of people messaging you saying u should get kicked and thousands prob in twitch chat saying the same. cant hold myself together rn appreciate it guys xx

— Liquid soulcas 🦋 (@soulcas_) December 3, 2020
You can argue whether or not Su was right to make such a comment on broadcast, and I admire her for apologising for this and addressing it. But for me, she didn't need to apologise for it. She didn't need to pander to some of the toxic people in the community who I'm sure wouldn't dare to talk to her in that way IRL. That's my opinion.
The hateful comments also overshadow any fairer ones that may have been made.
Like Su says in the video above, in traditional sports, many players come under fierce criticism all the time – it's not a host or reporter's job to protect players in my opinion. As long as they're being fair to them, and criticising constructively, then there's nothing wrong with that. And the same should go for people's criticism of desk talent too.
But watching Su's video, hearing of the vile, cowardly things that were said to her and seeing how hurt she was reminded me of other incidents I'd noticed in esports.
In particular, attacks made towards other women esports hosts and casters in the past, as shown below.
I dont mean those taking time to give real feedback. I mean this shit…

Imagine getting this when your trying your best in a BRAND FUCKING NEW GAME. Fuck this. pic.twitter.com/GPY6gNNQsl

— Lauren Scott 🎃 (@pansy) August 2, 2020
It reminded me of Troubleinc, a freelance League of Legends colour caster, coming onto the scene earlier this year on the NLC and EU Masters.
I and many others in the scene were impressed with her casting style, but there will always be those toxic comments on Reddit or in the Twitch chat, and they can be so hard to ignore, especially if you're a rising talent and may be looking at it more than usual.
Other prominent figures in esports hosting, casting and beyond have experienced similar reactions. Sjokz, Julia Hardy, Medic… there are so many to list where I've seen them receive harsh or unnecessary comments.
We are all human, we make mistakes. I make mistakes in articles sometimes. It happens. We learn from them and improve. Not that Su has even made a mistake, in my opinion.
Sometimes I feel casters and hosts have the toughest roles in esports because they are so front-facing and there are people out there that will jump at them, the minute they make the tiniest mistake. It could be because they said a wrong name or described a play incorrectly, or dared to share their opinion that someone else doesn't like.
Some people seem to think it's okay to use this as a reason to also hurl malicious, cowardly, threats or racist/sexist abuse towards esports talent, and this practice needs to stop.
There is a pattern here. Women casters and hosts seem to receive worse treatment simply because of their gender. This post by Frankie Ward is eye-opening and an important read:
I've seen newcomers in esports get lambasted by some members of the community, only to be admired by them a few months later. It's a bizarre type of behaviour and not normal.
People need to remember that casters and hosts are humans, they make mistakes, they have feelings, and even if they didn't, that's still no reason to throw abuse their way.
Pockets of the esports and gaming community can do better to present constructive criticism, rather than hurling abuse. I feel like the line between the two needs addressing.
So the next time you see a new caster or host, or one that makes a mistake that annoys you, think twice before attacking them, or sharing an unfair post that takes their comments out of context.
Drop them a DM offering fair feedback, or do so on social media. Offer a positive for every negative. They do read feedback and the fairer it is, the more likely they will take it on board.
Just a few weeks ago I wrote this post saying we need to help, rather than hurt, new amateur orgs that make mistakes. And the same goes for talent too. And a year ago I wrote this about needing to call out childish and nasty behaviour in UK esports, my points all still stand.
Listen, I'm not naive enough to think abuse in esports will stop overnight. I hate to say it – perhaps it never will.
But I have to have hope and positivity that for every video like Yinsu's, an open and honest response to criticism and vile attacks, will show the community that there is a right and wrong way of criticising someone.
You can look at it the other way and take the stance that the actions of trolls and abusers should not be highlighted, but then you're really just ignoring the elephant in the room.
Either way, I hope, in time, things can change for the better.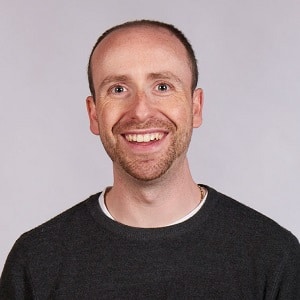 Dom is an award-winning writer who graduated from Bournemouth University with a 2:1 degree in Multi-Media Journalism in 2007.
As a long-time gamer having first picked up the NES controller in the late '80s, he has written for a range of publications including GamesTM, Nintendo Official Magazine, industry publication MCV as well as Riot Games and others. He worked as head of content for the British Esports Association up until February 2021, when he stepped back to work full-time on Esports News UK and as an esports consultant helping brands and businesses better understand the industry.