SUMN FC are one of the most exciting org-less teams in UK esports right now. Since forming back in August with a UK-heavy roster, SUMN FC have performed well in several Valorant competitions including wins in the Lava Series and at epic.LAN.
Tonight they reached the final of Valorant First Strike Europe and, while they may have lost 3-1 to Team Heretics, they deserved to be there in the final, fighting to the end and almost tying the series to go to a fifth and final game.
Esports News UK editor Dom Sacco chats with SUMN FC's UK team captain Jake 'Boaster' Howlett about the team's performances so far, going from CSGO to Excel Esports to Valorant, and what's next for the side…
Congratulations on making it to the grand final of First Strike Europe. What are your reflections on the final and initial thoughts now that it's over?
Obviously I'm sad about losing in the final, but I'm happy with our performance despite losing. I'm looking forward to 2021, seeing the growth of the team and what we can do with more time under our belt, more resources and more preparation.
Absolutely. You went on such a good run and, for me, the final score didn't fully reflect your performance. You were very close to taking it to a fifth game. How tense was that fourth game for you, and you must be proud to have gone toe-to-toe with Team Heretics in the final.
Yeah, I think going into that fourth map, it was our pick and we knew they played it as well. I thought I had a decent enough read on them to know what to call on T-side.
But unfortunately, I think due to lack of experience or something, I might have made a few of the wrong calls in stressful situations. Like, it just made our whole attack side hectic.
When it came to CT-side, I knew that we'd be able to bounce back. We just needed to get our confidence up. It also didn't help that we lost pretty much every pistol round on every map – I think. I don't really know if we won any pistol rounds in any of the maps. And when you don't win a pistol round, it's really hard to get the momentum.
But I'm still really proud of the boys to come back from 10-4 to 11-11 in favour of us as well. And they were on a bad buy – they saved one gun and the guy that saved the one gun managed to make a big play onto the B-site, and then the round unfolded.
It was a slow butterfly effect of everyone dying. I was like 'damn it', because that was our shot to get the 12-11. Maybe everyone in the team was feeling that. 
You mentioned needing to get your confidence up – were there any nerves? For me, I didn't get that impression because you've come so far in the tournament, but did nerves  get to you a little bit in the final? 
I think it's not so much nerves. I don't know if people were feeling nerves, but I think it's composure. I think it's knowing how to handle stressful, crazy situations. They had a team filled with members who had been previously with professional teams and stuff. So they've definitely got that over us.
Whereas we're a bunch of loose kids, some still at school, switching from games and suddenly making big progress into a game!
Other than me and tsack, we have a little bit of experience, but still, compared to the enemy team, I don't think we had anywhere near as much. So I think that's what got them the edge on us.
They also had a comp that isn't quite a normal comp compared to every other team that we faced. It's really hard to play against Sages and their Sage is really good, so it kind of went hand-in-hand to us losing, sadly
You mentioned coming from different games and different backgrounds, and I know your background is in CS, before moving to Excel as a content creator and sub. What's that been like and has it been enjoyable making the switch to a new game?
Yes. I've always dreamed of playing competitively and making it to the top. Sadly in CS I couldn't really do that. There were no options for it and I dunno if I had the potential. Maybe – who knows?
And then when it came to me in League of Legends, I was the vlogger and a sub for Excel and I had this drive and ambition to go pro in any game I played. And then Valorant came out, which was kind of similar to CSGO but with abilities, and I was like: 'This is my chance to blaze a trail and set the path for all the other teams, to be creative and make our own meta and stuff.'
You saw it in this tournament like with the Bind and the Viper, we really made it our own.
The creativity and competitiveness and the ability to be at the top is amazing. It's truly nice.
You're org-less, yet you've made more progress than a lot of big-name teams. I'm assuming you've had offers in the past, are you keeping your options open and waiting for the right offer?
So with me, I don't really focus on any of that sort of business stuff. I'm not quite the businessman. So my goal was to just solely focus on the team and First Strike, because that's what matters – making sure we came into this tournament fully prepared.
Essentially I did as much as I could with my coach Mini and all the boys. And as for what happens after this event, we got to the finals, so who knows?
We must be looking pretty, like a delicious dish or something, you know (laughs)!
Absolutely, I'd say so! And the fact you're a UK-heavy team. The fact that half the teams going into playoffs had UK talent on them is great to see.
It is great. I mean, these two UK talents of Moe and Mistic, I didn't even know before Valorant. I found them in pro queue, like just some random FaceIT hub. And I was like: 'These guys are pretty good, they're from the UK, what game did they come from? I don't even know who they are.'
They came from battle royales. And then I thought they could be pretty decent. So I made a team with them and we got a nice friendship and a nice vibe.
I think that's why the UK is doing pretty well, because we've got a mixture of different games and different atmospheres. Like, they haven't got bad basics from CSGO and they're really driven.
I've always been somewhat driven when I'm playing video games, and so pair me with them and it was just a match made in heaven.
And then it's the same with the Team Liquid boys. They worked hard right from the start, got an opportunity and they're riding the wave all the way.
Do you feel like your success so far in the game can be attributed to you guys not having an org, maybe not having that pressure of having a big name on your jersey, or do you think that's got nothing to do with it, and it's just your talent has shone through regardless?
I don't think it has anything to do with it. I think even if we had an org we'd still be able to perform, because preparation is key. I was on the server daily for like 10 hours+ a day, either practicing or finding line-ups, or watching VoDs, making sure that the boys knew reactions on setups.
I was trying to build that structure because I knew that we didn't have the experience to be on the fly and loose. So having that structure allowed us to perform – and I think we would have performed regardless.
Like we mentioned, you were at Excel as a sub and content creator. Do you miss regular content creation? Because I know you have your own OfficialBoaster Valorant channel too.
Yeah, obviously for preparation for First Strike, I toned down the content creation and stopped doing it as much. But I'm sure that come 2021, I'll have a better structure, because right now it's just me getting up at server time, practicing, eating, practicing and then bed!
I didn't really give myself any time for anything else, just because I really wanted to go pro. So, it's probably not the healthiest option! But in 2021 I'll probably do a bit more content on my own channel or some other channel.
You and your other half Yinsu Collins have become quite the force in Valorant and UK esports. There you were in the final, and there she was on the desk hosting the event. That must have been a bit surreal for both of you?
It was funny because after the first win against Purple Cobras, I went on the stream to talk to her, and she had to ask questions about the team. Obviously, she knows everything about the team and everything about me, so it was a real nice atmosphere and very wholesome.
As for her being on the show, it's been amazing. She's doing a wonderful job. It makes me proud watching her up on that stage and kind of owning it, because I know how hard she's worked as well. We're kind of like a duo of hard workers, so it's just nice that she's getting complimented and receiving recognition for the hard work.
What's next for SUMN FC?
So, plans for SUMN FC in 2021 – you're going to see mad growth from the boys, both in terms of players and individuals themselves.
And yeah, hopefully you'll see us in the tournaments still upsetting… or maybe by then it won't be called an upset, it'll just be the norm!
That's what I'm hoping – just that we keep performing, we keep growing and we keep striving to be the best. Because that's all we can do.
Is there anything else you'd like to add?
Thank you to the fans for supporting, that means a lot.
And yeah. 2021. Let's get it.
Follow Boaster and SUMN FC on Twitter here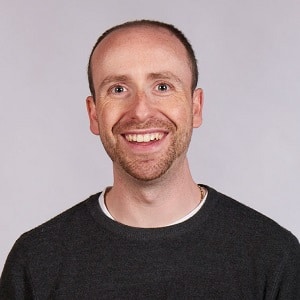 Dom is an award-winning writer who graduated from Bournemouth University with a 2:1 degree in Multi-Media Journalism in 2007.
As a long-time gamer having first picked up the NES controller in the late '80s, he has written for a range of publications including GamesTM, Nintendo Official Magazine, industry publication MCV as well as Riot Games and others. He worked as head of content for the British Esports Association up until February 2021, when he stepped back to work full-time on Esports News UK and as an esports consultant helping brands and businesses better understand the industry.