UPDATE (Feb 12th 2021): Hashtag Tom and Tekkz have retained their positions as eLions, and they are joined by Mitch and Bigmac for 2021.
ORIGINAL ARTICLE (Feb 9th 2021): 16 of England's best professional FIFA gamers will take part in the eLions Eliminator tournament this week for the chance to represent England at the 2021 FIFAe Nations Cup.
Four positions in The FA's FIFA esports eLions squad are up for grabs, with current eLions Fnatic Tekkz and Hashtag Tom battling to retain their spots.
Esports News UK interviewed Hashtag Tom on FIFA esports, UK talent and playing for England ahead of the tournament.
How do you feel going into the eLions Eliminator tournament, what are your thoughts ahead of it?
I'm really looking forward to it. Playing for England is a massive deal. Looking at the other pros here, England has a very good FIFA esports base, so I know it's going to be a tough challenge. I'm hoping I can step up again and retain my spot as an eLion.
You and Tekkz are the current Elions, what are your predictions for the final four this year as the team grows from 2 players to 4? Or who would you like to see join you?
There are a lot of good players in there. I know the UK boys very well, I talk to them all the time.
I think a player on my side of the bracket [PlayStation] who's very good is Shellzz. He plays for Man City, he's got a lot of experience and has been around a long time.
On the Xbox side, my Hashtag United teammate Shawrey is there. I think all the players are very good and offer a challenge. It's going to be tough, whoever gets there will deserve their spot.
Related article: Man City set new FIFAe Club World Cup qualifying record as sole UK team in the 2021 tournament
It's amazing to see gaming and esports really crossover into the mainstream now and with sports teams, and for players like you to represent England in FIFA. How does it feel?
When I first got into FIFA I didn't realise there was a pro FIFA industry like this, but the growth over the past few years has been crazy.
The amount of opportunities I've gained from it… I've got to film with [pro footballers like] Raheem Sterling, Declan Rice, Trent John Alexander-Arnold, it's been mind-blowing. I'm loving the growth and hopefully it can continue.
Which pro footballer has impressed you most with their FIFA gaming skills?
Phil Foden. I'd like to play him as he's very good at the game.
You were recently in Hashtag United's documentary on YouTube which provided a good insight into the team and the FIFA esports side of things. What was that like and what's it been like being a part of Hashtag United?
Being part of Hashtag is a dream. Spencer [Owen] is a very smart man, he knows everything about the scene and he's a great manager too. Ever since I came to the club, staff have made me feel like part of a family. I didn't expect to be so welcomed like that, hopefully it can continue for a long time.
Spencer has been a pioneer in the space and has a lot of passion. That rubs off on the team, we all work very hard. It's all one big family.
[Being a part of Hashtag and also England] is like playing for club and country, as footballers do. Hashtag are fully behind it.
Tekkz just becomes another teammate. England always put us first. They help make everything comfortable and are fully behind you. It's like Hashtag, they always put the player first. When you feel comfortable and not under too much pressure in tournaments, then you perform better.
When the ELions Eliminator was announced late last year, I was interested to read comments from ShaunaGames in the press release, saying she'd like to see more women gamers involved in esports and in FIFA tournaments like this. Do you think more women FIFA players will emerge in the future?
I can see it growing and women in esports getting bigger. It's a level playing field, you don't have any requirements to be a FIFA pro other than being good at the game. It's accessible to everyone.
FIFA esports is still young and I think in the future it can definitely grow. I think the esports [scene] needs to grow first and we should see interest from players all around the world.
The more opportunities that come through and the more clubs that get involved, the more opportunities there will be for women.
You had a great year last year winning the ePremier League, the esports equivalent of the Premier League, which featured players including Southampton FC's Owen Venn. What are your hopes or aims for this year?
Just to win everything I possibly can. I treat every tournament the same and have the mindset of giving 100% and trying to win. I just want to enjoy it all as much as possible and win every tournament.
There's a lot of UK talent in FIFA, do you think that's because of our footballing culture here? And who are your up and coming UK players to watch?
Football is such a big part of culture in England and people will play the football simulator. We all love football and FIFA is linked with that. If you're not watching or playing football, you can play FIFA.
The UK is one of the best regions in the world in terms of FIFA player talent. And I can only see that growing as more people get involved and more young talent comes through.
Nick Sneb at Futwiz and Stingray from Serious About FIFA (SAF), who's playing in this tournament, are my ones to watch. The second people get involved at 16, they can play, so I think we'll see more talent coming through in the future.
The eLions Eliminator: Details and players taking part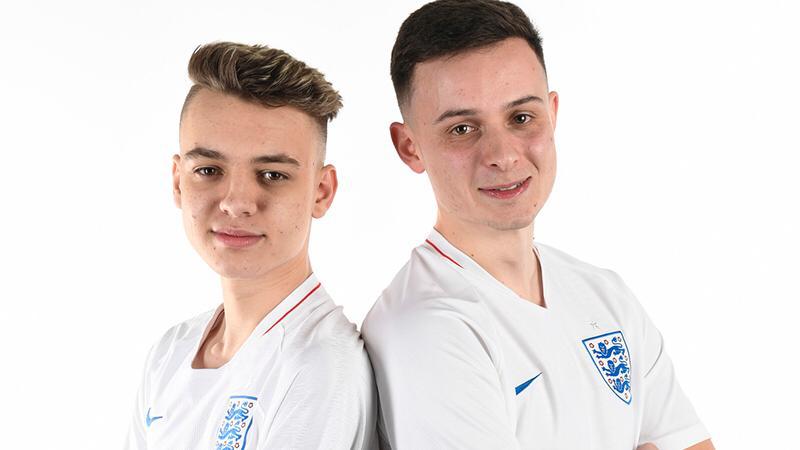 The eLions Eliminator takes place between February 11th and 12th from 3.45pm on at Twitch.tv/England.
Former pro footballer and England international Joleon Lescott will be joining host Rachel Stringer, analyst Mavric, English FIFA commentators Brandon Smith and Richard Buckley and other special guests across the two-day live broadcast.
It's a straight knock-out tournament, meaning any losing player will be automatically eliminated. The last four players standing, two on each console, will then be confirmed as the new eLions and will have a chance to represent England at the 2021 FIFAe Nations Cup later this year.
Lescott, the former England centre back, said: "I've been following FIFA esports for a while and the standard of players we have in this country is unreal.
"It's great to see the FA's commitment to showcasing English esports talent and diversifying their content offering for the younger generation of fans with live streamed tournaments like this one. Hopefully, England can go all the way in the eNations Cup."
There will also be giveaways including a Secret Lab England branded gaming chair, signed England merchandise and FIFA 21 in-game icons including David Beckham, Steven Gerrard, Michael Owen and 1966 World Cup wining captain Bobby Moore.
The participating players are as follows:
Xbox
PS4
The eLions Eliminator will take place at Twitch.tv/England from 3.45pm on February 11th and 12th.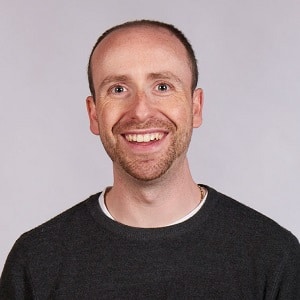 Dom is an award-winning writer who graduated from Bournemouth University with a 2:1 degree in Multi-Media Journalism in 2007.
As a long-time gamer having first picked up the NES controller in the late '80s, he has written for a range of publications including GamesTM, Nintendo Official Magazine, industry publication MCV as well as Riot Games and others. He worked as head of content for the British Esports Association up until February 2021, when he stepped back to work full-time on Esports News UK and as an esports consultant helping brands and businesses better understand the industry.