Fans of sport have recently been able to attend live events, such as football matches, in a much reduced capacity, as per the government's elite sport stage five guidance.
While football stadiums have the infrastructure for large capacities and regular matches, esports is of course different. So when can we expect it to follow suit? Esports News UK asked three UK tournament organisers for their views.
'It's likely we won't be seeing any large-scale events taking place until the summer at least'
Jon Winkle, epic.LAN managing director
While there's a nice headline of spectators being allowed back to events, the devil is in the detail.
Unfortunately, while the tier system is in place and being reviewed every two weeks, unless you can plan, advertise and run an event in a two-week window, then events are still not viable. This is because you run the risk of local restrictions cancelling your event at short notice, which local authorities can still do regardless of the official tier your area is in.
And it's not only the risk level of the area where the event is taking place, it's the area where you live, so while the event venue may be in Tier 1 or 2, the participants and spectators may be in a Tier 3 area, which means they should not be attending.
In our case, we also fall foul of the guidance on meeting socially, we would struggle to class our events as either business or spectator events. Therefore even in Tier 1 areas, the rule of six applies to meeting indoors, and you can't meet indoors with friends at Tier 2.
With all of that in mind, consumers and event organisers will not want to risk money on travel, transport and logistics knowing that the event could still get cancelled. And from an operator point of view, nobody is going to provide cancellation insurance for events to take place under these circumstances.
With large-scale events needing a good two to three months planning window minimum, it's reasonable to suggest that we won't be seeing any events on that scale taking place until at least the summer.
So for us, epic32 in February remains as an online event and we continue to cross our fingers that our summer event can at least be a hybrid event.
'Esports will see more efficiencies when live events return'
James Dean, ESL UK managing director
Initially speaking, we have to think about the reason you need a physical fanbase for a physical sport. There's a few factors – one is commercial, because the main form of monetization they have is ticket sales, obviously. And then secondly, you need the atmosphere.
I think on the contrary, with esports it's kind of largely lived online anyway. If you look at the economic side of things, ticket sales are not a major revenue point. So I think it comes down to risk, and the fact is that getting people back into a big event physically, you've got to weigh up the risk of infection.
If you're able to operate and still pretty much do the crux of what you're setting out to do, safely, without a physical audience, then I think it makes a lot of sense to do that.
So it's not a cop out, because obviously we're desperate to get back into that physical environment, but I think the reality is it will be a physical environment for the players, but will rely on an online audience until, basically we hit a level of immunity with the vaccines.
When do you expect to host physical events again? Some are saying the second half of 2021 is realistic.
I think from an ESL standpoint we will definitely aim to have some physical events [from the second half of 2021, if possible]. And we're not the only ones making this decision either, we have to consult with the game developer as well, because it's their IP – and they will put their individual guidance in place.
So I think physical events, in terms of getting the players together, is very likely. We need to do that for many other reasons, like integrity and the fairness of the tournament. And you can at least capture the reactions of the players and the hype moments, but esports can absolutely continue without that physical fanbase for the time being, while everyone's in the same boat. So I think that's really where we stand.
On the flipside, what the pandemic has done is challenge the status quo. Esports was already really good at looking at efficiencies, certainly in the workflows of production and how we conducted events. And if you look if you compare, say an esports workflow with a traditional sports one, it makes traditional sports look quite antiquated.
And you think esports is cutting edge and the better solution, which to some degree is true. But then when the pandemic hit, it challenged it once again, and now, I've seen even more efficiencies being integrated that we probably wouldn't have done if it wasn't for our hands being forced around the physicality of the contribution.
So, even from the production side, so much of it can be done remotely without it impacting the quality of the production in the slightest. And that does two things. Again, it allows for efficiency, which ultimately lets us spend money on other things that can help the tournament better itself and the likes.
And the second thing it does is it widens the talent pool, it gives more opportunity to people to contribute that aren't then bound by the physicality of a location. And I think that's quite exciting because the nature of the esports and gaming community is so globalised online, you don't want to necessarily restrict people from contributing if they're bound by the fact that they are a three-hour train ride away or in a different country or something like that.
So I think that's really that's really positive and I would very much expect that this new workflow is here to stay, going back into physical events. So what we're going to see is basically new inventory and more efficiencies form as a result, which, when we do get into a physical event again, it'll be even better because we'll combine those two things. I think everyone's prepared for it in their mindset.
What else do you feel the lockdown has changed, and how may this affect esports?
There's a lot of people obviously reassessing their personal situation and what they're doing as a job. They may have been made redundant or they're on furlough and it's giving them a chance to challenge their own personal situation. And I think as a result of that, I think a lot of people are looking at esports saying, 'hey, this thing's still carried on – I wouldn't mind getting involved'.
So the fact that esports is, let's say, 'pandemic proof' to some degree! I think it has actually done several things – it's accelerated the industry, because now it's in the minds of many more individuals that didn't take it, let's say, as seriously as a prospect. We've seen a lot of examples there.
And I think it's added more legitimacy to the industry, it's proved its worth to people who weren't sure about it. So I'm excited to see how it really does impact the overall perception and ongoing business, because you would hope that a large amount of this viewership that has increased isn't just because everyone's at home bored, it's actually because there was more hype around it, more people talking about it, more coverage and more activity.
If you talk to the players they will tell you there's been more tournaments than ever before.
'We remain very bullish about the future; the lockdown brought gaming into the mainstream'
John Clarke, Gfinity CEO
With spectators returning to live sports events, do you expect esports to follow suit in the UK? If so, when?
Having fans back cheering on their teams this past weekend was bigger than just sport. It was a sign that our lives are now back on a pathway to normalcy. And although it was a small first step it gave the whole country a lift.
Everyone is hoping that we can now build on this. 2,000 fans in a controlled and socially distanced environment is the start. Now it is time to build on these numbers of spectators.
There is no reason why esports events should not follow suit as long as all the guidelines are followed.
Is Gfinity planning on bringing spectators back to the Gfinity Arena?
The Gfinity Arena is primarily a broadcast studio and has been open and operating since the March lockdown. The team rebuilt the production gallery and studio to respect social distancing rules and guidelines. As a result we have been able to produce and broadcast multiple shows for Formula 1, Red Bull, Cadbury and the V10 R-League with Abu Dhabi Motorsport Management throughout this period.
Our Virtual Production tech IP means participants in the show can be anywhere in the world, competing real time with full integrity maintained.
When appropriate we will start to allow more guests into the Arena to watch the shows being filmed.
What is Gfinity's views on the longer term, do you think esports will benefit following the lockdown, in terms of more people becoming aware of things like F1 esports/sim racing and FIFA esports with initiatives like the F1 Virtual Grand Prix Series and ePremier League?
We remain very bullish about the future. The lockdown brought gaming into the mainstream with linear broadcasters embracing gaming, and they saw that when done well, it resonated with a broader audience.
The F1 Virtual Grand Prix series showed that by mixing young F1 drivers with sports stars from the world of football and entertainers from bands such as One Direction, the audience size can grow significantly.
If you are a sports rights holder then you have to find a way to connect with young fans through their passion points – and one of those is gaming. F1 and the Premier League lead the way in this regard.
The opportunity is massive. Over a seven-week period, more than 35m viewers on ESPN 3 tuned in to the V-10 R-League, a made for broadcast virtual racing format not seen before. This is another sign that if you get the format right, the audience will follow.
The other impetus for growth is from big consumer brands embracing gaming. Brands like Cadbury, with the recent Cadbury Heroes League, is an example of this. They are great storytellers and through working with the Gfinity team, were able to deliver a product experience that reached a broader audience and drove strong business results.
'The industry will come back stronger'
Views of Esports News UK editor Dom Sacco
It's clear from talking to these tournament organisers that the esports industry has adapted well to the pandemic's many challenges.
Whether it's the rise of online-only setups in place of live physical events (like epic.WAN), sports crossing over with the F1 Virtual Grand Prix Series and more, big tournaments like the LEC and the LoL World Championship going ahead with increased safety and social distance measures, cardboard crowds or even broadcasts made from hotel rooms, esports has shown its resilience and adaptability.
I don't know about you, but I really miss live events and can't wait to attend LAN once again, when it's safe to do so.
So while esports isn't ready to open the doors to all its live events just yet, I'm convinced that when it does, the industry will come back stronger.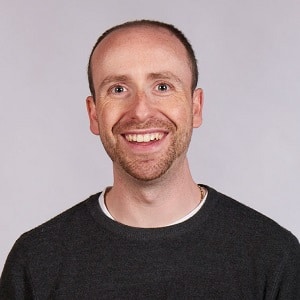 Dom is an award-winning writer who graduated from Bournemouth University with a 2:1 degree in Multi-Media Journalism in 2007.
As a long-time gamer having first picked up the NES controller in the late '80s, he has written for a range of publications including GamesTM, Nintendo Official Magazine, industry publication MCV as well as Riot Games and others. He worked as head of content for the British Esports Association up until February 2021, when he stepped back to work full-time on Esports News UK and as an esports consultant helping brands and businesses better understand the industry.