Promoted article (contains partner links)
We chat to Sujoy Roy, the UK's first pro gamer and current marketing director at Midnite, the only UK-licensed esports-dedicated betting operator.
Sujoy has led an interesting career in esports, so we discussed not only esports betting and how it can lift grassroots esports, but also his views on loot boxes, how the lockdown is changing esports and what it was like working for ESL when IEM Katowice was closed off to a live audience at the last minute.
The last time we spoke, you were at ESL. What was it like at IEM when it was announced there would be no live audience?
Yes. I joined Midnite in April, and just before that I was in Katowice for the IEM event at ESL.
The day before the doors opened to the public, to hundreds of thousands of people, we got a notice from the local government that the license had been pulled and we were told it had to be run behind closed doors now. That was mind-blowing.
It was very surreal to be in that moment as a company and as an industry, we put so much time and effort in. It's a landmark event in esports, so to be behind closed doors, that was weird.
Since then, I was working on the ESL Pro League and we were hitting record viewership, because of the lockdown. And this is online without the same production values. Luckily they had the casters in the office so they could use the studio, so there was that element of production. But it wasn't on stage and didn't have the same production values… people were using selfie cameras to do interviews!
But you know what? It still works. It doesn't need that slick production. I'm quite happy to listen to my favourite star talk into a selfie camera! It doesn't bother me. I want to hear what they have to say, the quality doesn't matter as much as the content.
So you've since joined the UK-licensed betting operator Midnite. What sets it apart from other betting operators?
Midnite is an esports betting start-up and, as far as I know, the only UK-licensed esports specialist for fixed odds betting. So, we feel like we have the right license, the right kind of attitude with what we want to do in esports, and more importantly, we're esports people. Whenever I get the opportunity to give back, to help fund a tournament or sponsor or partner or drive awareness, these are the things I want to focus on.
In the UK, gambling is very strictly regulated and the UK Gambling Commission leads the way in that. I think regulation gets rid of all the bad news and you can focus on what makes gambling good, help build esports and make the games engaging and exciting. We have to regulate against the bad things, and the UK does that better than any other country in the world.
In the UK, there are the big gambling sites that focus on regular sports and also cover esports. Midnite is an esports specialist, so we're only doing esports. We love esports and we know what we're talking about.
It also means that when I go to the site, I know what I want to see. If I'm watching Counter-Strike, I want to know certain bits of information and have them presented in a specific way. I might want to watch the livestream while I'm gambling, or study the momentum of the teams, or even dig through their results history.
When we do promotions, we can focus on stuff that gamers will like, rather than what you see on every other gambling site, which is 'please give us money and we'll give you more free money'. It's all about money. I don't think esports fans are all about money or gambling about esports because they want to make money.
If you want to bet on a game and are of the right age, and you're doing it responsibly, that's great. But do it because it makes it more fun to watch. It builds that excitement. We can't always be in, say, the Lanxess Arena in Cologne watching Counter-Strike where it's loud and in your face. But you can get some of that excitement and build the tension in a game by placing a bet on it. Which is why I'm all for it.
Which games does Midnite operate in?
We have all the major titles but the big games are CSGO, League of Legends, Dota 2 and Call of Duty. No matter what other esports come around, the first three are always the kings to be toppled.
And we're all for doing more. For example, Call of Duty is super popular in the UK – and I can see why. It's a game that really resonates with people that are not hardcore fans, necessarily, and there are lots of great esports out there.
Do you stick to the major tournaments or do you also include the lower-tier competitions?
Let's be honest: most people who want to watch and bet on esports like to watch international, world-class talent, the best of the best. That's a bit of a problem for esports in general – and not just for gambling. And as a result of that, smaller national leagues don't get the same kind of attention that they deserve, that they would in any other sport.
I know you're working very closely on a lot of grassroots stuff and they're very important communities. As a betting company we see a lot of activity in the tier 1 events, but we fill out the calendar. We try and put as much as we can in and get all of that activity to drill down into the smaller teams.
We know there are fans of these smaller teams, and how are these teams going to get any better and grow their following unless they get this kind of coverage?
But as a gambling company we have to be careful with what we make available. And this is well worth talking about, because there are problems with match fixing and so on, that can occur when you allow people to bet on a game where the stakes are not as high to the players.
For example, if you have a college game and you allow betting on it, you have to be very careful with that because you don't want to put anyone in a position where they make more money by throwing a game. We do have to be careful with smaller matches you can take bets on. So there are balances to be made and on that front, we work with ESIC very closely now.
Absolutely. You have people watching their friends and family play in those lower leagues, opening the door to throwing matches and those close to them betting ludicrous amounts.
To put your mind at rest, companies like us are very careful about this. And it's why we partnered with ESIC and take these things very seriously. For small games, we put bet limits on, so we avoid that scenario you mentioned.
If you can place a small bet on a small game, what you do is drive interest in that game. People may watch who wouldn't have otherwise and they may be more invested in the result. You end up looking at the players, their history, their Twitter feeds and how they're playing, their opponents, their strengths and weaknesses of each team.
That's what we want to be talking about in esports. It's no longer about who's going to win, but you are thinking about what makes your team strong and a winning strategy. This is why we love esports, because we think about things like that.
What does your partnership with ESIC involve?
We've joined ESIC as an anti-corruption partner. We work together with ESIC and all of their other partners too. So instead of just one company knowing there's a problem with a match, everybody knows.
That's a great thing because it means if there's any suspicion, we are laser-focused on stamping it out.
Also, if we notice something, now we have a network we can share this with everyone else. It's about sharing information, understanding how to spot suspicious behaviour and as we mentioned, there are negatives of gambling. This is one of many things we're doing to be the good guys, to make sure match-fixing doesn't become an issue. Because it will, if you don't make sure it doesn't.
Can you give us some examples of tournaments fans can bet on, both lower tier and higher tier ones?
It's in my interest to think about things like the ESL UK & Ireland Premiership – a great competition that doesn't get as much coverage as it deserves. I want these national leagues to be successful and I'm sure there are many other operators out there that would love to build some national grassroots stuff but struggle with the viewership.
Maybe there are some ways we can help. That's where I really want to get involved.
It sounds like you want to do more than just allow people to bet on esports.
This is what separates us as a company. I'm not always about the bottom line. I want to see us being able to support an organisation that wants to do something cool in esports. That's where I get my kicks from.
Yes we're a company that tries to make money, but what makes us different is we're an esports company, and if we lose track of that, what makes us special anymore? So we're incentivised to support grassroots esports, improve events and put that money back into the industry.
Would you sponsor teams or leagues in the future?
We're considering this to get the message out that Midnite is here and is ready for people to sign up to.
We're already sponsoring the Home Sweet Home event which is currently going on in Counter-Strike. I really love it, the guys at Grid Esports are running that, they've got some impressive teams taking part: Complexity, BIG and so on.
It's partly because of the lockdown and coronavirus we're seeing more online events like this that pop up and fill the gaps nicely. It's been an ideal opportunity for me to sponsor an event. What motivates me is the same thing that motivates the audience – I'm trying to find ways to get really engaged with those events to build a leaderboard for people to talk about the cool predictions they made.
Let's be honest, esports fans all think they know best. So we want to make some cool features to say 'go on then, prove it if you're that good!'
The lockdown has brought about a lot more tournaments, especially sports-focused ones including the F1 Virtual Grand Prix Series, tons of FIFA ones, even an eCricket tournament with personalities from that game. What are your thoughts on this?
I'm an old-school esports person, because of that I'm very sceptical sometimes when I hear FIFA is going to be the next big esport. I think it's a great game and will always sell. What I worry about is when football starts up again, all this stuff we're hyping is just going to disappear because people will watch real football, rather than virtual football.
So my money is always on the pure esports, things like League of Legends. Riot didn't become popular from an act of god. They built their following organically, people play the game because they love it and watch esports because they enjoy watching it. They built their following off of enthusiastic fans of the game. I think that's how it should be built, rather than 'we've got nothing else to do, let's watch esports'.
If I say one thing, what lockdown has done is let us reset what's normal, in a way. Esports is looked down on, a lot of the time, and I always feel like we're on the back foot, we're defending ourselves when we shouldn't be. But what lockdown has done is it's normalised it. It's okay to play and watch other people play video games, to see who wins and follow the players on Twitter. And I think this will make a difference in the long-run.
I think there are so many good qualities of esports, I have no hesitation in trying to make it bigger.
How has the lockdown affected Midnite?
Since the lockdown started, we've seen a massive influx of customers. It's hard to say exactly why, some of it will be a case of 'I can't bet on football anymore, what should I do', then they see we're a UK-licensed site so feel safe.
So we're seeing a whole load of people who maybe would never have considered esports as a thing to watch. They might place a small bet then realise the esports broadcast is way better than they thought it'd be, with hosts, analysts, amazing graphics and the games are incredible. I think a load of people are discovering esports because of this – and that's amazing.
I've only been at this company a month and my focus is on marketing, but a lot of the early effort was about building the right product.
Here's the thing, we're fussy people – gamers are really fussy! We're spoilt, because the games have the most amazing interfaces, the buttons are where you want them to be and things generally work really well in games, when compared to other industries.
So when you build a platform for gamers, you better get that platform right. So a lot of effort has been on getting the product right, on making an app that does everything it's meant to do. Let's make it easy to deposit and withdraw money. If you mess that up, there's no point running a company in esports. Your customers are never gonna come back to you if your product doesn't work properly.
So that's been the major initial effort. Now we're looking at growing the audience. We went into beta around April – there used to be a waiting list to join a closed alpha – and it's all step-by-step. We're a start-up so we take it one step at a time. But the focus now is on growth, getting the word out and letting people know there is an option here for a well-regulated UK-licensed website that's designed for you as an esports fan.
I would much rather people bet with Midnite than give their money to one of these massive face-less betting companies who don't care about esports or what effect they have on the industry.
I think loot boxes are gambling and I don't apologise for that. I suppose there's a grey area between betting money and betting goods, or something else. You're not betting money with loot boxes, but there's a monetary value attached to them. Maybe you had to grind out a box and then fingers crossed, something valuable comes out. It's still gambling.
I don't have a problem with gambling, but problem gambling can exist. And if you're involved in gambling, it's your job to watch for that.
When you say loot boxes are not gambling, all of a sudden you're taking the responsibility away from the person who's providing that, to be careful about how it affects their audience. That's where I have an issue.
Maybe it's overkill to say the UK Gambling Commission should be looking at loot boxes, because they do very important work with dedicated gambling companies. And if you use all of those rules on loot boxes, you're putting a stranglehold on it. So I don't know if that's the way to go, but yes, this is gambling and yes, it needs to be looked at.
I'm not saying I know the answers, but when you introduce grey areas, people will exploit them. While most people may be good, if one person starts exploiting a grey area, all of a sudden you've got unregulated gambling.
Kind of like what happened with CSGO skin betting.
Yes. Thankfully Valve did a lot of work to try and stamp that out.
It was in the news last month with FaZe Banks and his sort of admission on creating a skin gambling site.
At the time, people loved gambling on CSGO skins, they didn't think about it. All of a sudden when someone says they were making $200,000 a day on rake, you realise how big it is. It's a massive deal.
The issue is, if it's not regulated, children are doing this. They haven't been coached about gambling responsibly – we have an age of consent for a reason. We wait for someone to reach the age of 18 so they can make good choices about their life. That's important.
But that's not it. There's a whole load of things that get regulated when it's gambling. CSGO skins never had this kind of regulation. Imagine marketing this by showing someone winning by opening a loot box that gave them $10,000. We all suspect that was fixed, and when it turns out they owned the website too… yes, now we're worried. These are very shady practices that have no place in gambling.
Even if it's a CSGO skin that has value… that's the slippery path you've got to be careful about. Loot boxes could end up there. I don't want any bad news stories about gaming, about how children became addicts.
So my personal opinion is that loot boxes are gambling. It should be regulated, maybe not to the extent a Bet 365 or Midnite is regulated, but it needs looking at.
Sujoy, you are an experienced esports executive and the UK's first pro gamer. What are your thoughts on how the esports landscape has changed over the years in general?
If there's one thing the current lockdown is telling me, it's that I like seeing esports gaining in popularity. It's partly because of lockdown, but mainly it's because the technology has changed. The people have changed.
There was a time when I started in esports where the only people interested in watching me and other players, were players and friends and partners of players. And that was great – I had no problem with that. They were really engaged people who liked to watch us playing. But it doesn't make a sport, it doesn't make an industry. It's just a hobby. And we've gone from a hobby to an industry.
We've gone from small sports halls to mega arenas. And that's happened because people today have choice. And some people choose to watch esports now. They didn't have that choice before. You give people the option to tune in on Twitch or YouTube or whichever platform they like, and just watch it. It used to be so much harder to do that! You'd have to hope a TV producer would show your game. We don't need to do that anymore.
People have choice and now that they have choice, they're choosing esports. You know what that does? That proves we were right all along.
You can bet on esports and check out the Midnite website here and follow Sujoy Roy on Twitter here
Promoted article (contains partner links)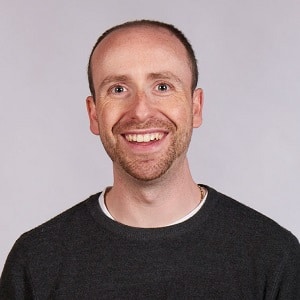 Dom is an award-winning writer who graduated from Bournemouth University with a 2:1 degree in Multi-Media Journalism in 2007.
As a long-time gamer having first picked up the NES controller in the late '80s, he has written for a range of publications including GamesTM, Nintendo Official Magazine, industry publication MCV as well as Riot Games and others. He worked as head of content for the British Esports Association up until February 2021, when he stepped back to work full-time on Esports News UK and as an esports consultant helping brands and businesses better understand the industry.