After the University of Exeter won NUEL Live earlier this year, cementing their place as the best university League of Legends team in the UK, they now set their sights on Europe.
The team are taking part in the University Esports Masters (UEM) this week in Tenerife, with the backing of PC hardware brand ASUS RoG, creative agency DLC Studios and experienced UK scene player-turned-coach Alex "Candyfloss" Cartwright.
To preview the tournament, ask about the team's chances and moving into coaching, we sit down with Candyfloss at the team's recent boot camp at the Red Bull Gaming Sphere in London.

Coach Candyfloss on the team's chances
First up – what of the team's chances? They are placed into a group with Poland, Germany, Italy and Ireland.
The other group has France, Finland, Netherlands, Turkey, Spain and Portugal, who are the current winners and will be the team to beat. You can see the fixtures on the UEM website here.
In the past two years, the UK's Aston Aunties (2016) and Grey Warwick (2017) have not progressed as far as they could have done, so could this change for 2018?
"We've got really tough opponents like Poland and Germany," Candyfloss tells Esports News UK. "For myself as a player – who's played with a lot of people at Master and Challenger level – I know a lot of their players.

"We've got really tough opponents like Poland and Germany, but if we get out of groups that means we're playing really well, so we have a shot against everyone."
Alex "Candyfloss" Cartwright

"Our team is a range of elo, our jungler is Platinum and the rest of the players are in mid-low Diamond.
"Considering it's the top two teams that get out of groups, it's pretty difficult with the skill level of the players they have. But I think the most important thing is that with the time we've had at the boot camp, we've improved drastically. And just because they're individually better doesn't mean we don't have a good shot against Master and Challenger players."
We're nearing the end of the week and we still have much to improve on.

Topic of today is fundamentals at the @ASUS_ROGUK Bootcamp.
?????? pic.twitter.com/fZ9zLmRxPb
— The NUEL (@theNUEL) July 12, 2018
As the games are best-of-ones, anything can happen in a single game. And looking back on the World Cup – Germany lost 2-0 to South Korea, so upsets can happen…
"I think because Germany got knocked out in the World Cup and England made it to the semi-finals, if we apply that logic to our Tenerife tournament, I think we're in a good position," Candyfloss smiles. "And actually, Poland didn't make it out of the groups in the group, Italy didn't qualify and Ireland didn't qualify! So I think we're probably going to get first place."
Candyfloss is also known for his sharp humour and sarcastic Twitter vlogs, and I am reminded of these as he answers some of my questions! But on a more serious note, he answers: "If we get out of groups that means we're playing really well, so we have a shot against everyone."

Making the switch from player to coach

Candyfloss has played as a jungler in the UK League of Legends scene for some time, for the likes of MnM Gaming, and is regarded as a top player. So why make the switch to coaching?
"I personally had some bad experiences with some players, so I thought to myself, with someone as talented and intelligent such as myself, I may as well use my talents to turn bad players into great ones – and they can achieve the success that I never had as a player!" Candyfloss beams.

"Although Ninjas in Pyjamas was my first coaching gig, I think we did really well as a team considering the circumstances."Alex "Candyfloss" Cartwright

He continues: "For me personally, since I was full-time at university, in my third year I stopped playing a lot, but I kept going on with MnM and Distrikt, things like that… but when continued to do my Masters, it was just too much stress and I had almost no time to play.
"So that put a dampner on me as a player and obviously, if you don't put the time in, you can't be the best that you believe you can be.
"So when I finished university I got some coaching opportunities, with Ninjas in Pyjamas for the European Masters. And although it was my first coaching gig, I think that we did really well as a team considering the circumstances [NiP made it to the quarter finals, where they were beaten 2-1 by eventual champions Origen].
"We got put into a difficult group and we made a good job of what we had to work with in the time. And most importantly I enjoyed doing it, so that's why I'm personally continuing with the coaching, and focusing on that now over playing."
Day 4 : the grind continues at the @ASUS_ROGUK Bootcamp.#CoachCarter telling the players how to play Evelynn.
???? pic.twitter.com/MBdv44UoEN

— The NUEL (@theNUEL) July 12, 2018
LoL, LAN and lads
It's unusual for a European LAN to take place in Tenerife, but the location provides a good opportunity to relax after matches.
Candyfloss says: "Obviously it's a serious tournament, but we're going with some university lads, so me and the boys and [MnM Gaming founder] Kalvin Chung will be out in Santa Cruz having a good time, having a few vodkas…!"
So can we expect to see some classic Candyfloss vlogs to appear on Twitter while the team are out there?
"It depends how drunk Kalvin gets me," Candyfloss explains. "Because the more drink he gets down me, the more videos will be coming out. That's what it's all about."

ICYMI : Pro active plays were the hot topic during the week at the @ASUS_ROGUK boot camp ?

Let's see if we can translate this practice to the @uemasters next week . pic.twitter.com/KxXFz8hvtQ
— The NUEL (@theNUEL) July 15, 2018
A word from the team
Esports News UK got a few words out of the players as we were leaving the Red Bull Gaming Sphere. We asked for their chances in the tournament and this is what they said:
Jungler Alex "Uggz" Hart: "Ez clap."
Support player Tom "Woo" Thomas: "I think we've got it in the bag."
ADC player Giles "Jeedos" Gabbutt: "I think we'll get through to the semis no question. But Poland are going to be tough."

"Ez clap"
Alex "Uggz" Hart on his team's chances

Image credit: DLC Studios/The NUEL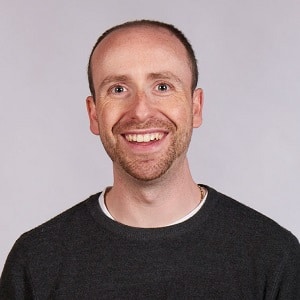 Dom is an award-winning writer who graduated from Bournemouth University with a 2:1 degree in Multi-Media Journalism in 2007.
As a long-time gamer having first picked up the NES controller in the late '80s, he has written for a range of publications including GamesTM, Nintendo Official Magazine, industry publication MCV as well as Riot Games and others. He worked as head of content for the British Esports Association up until February 2021, when he stepped back to work full-time on Esports News UK and as an esports consultant helping brands and businesses better understand the industry.