TV broadcaster Sky aired a FIFA tournament last week that has been panned by parts of the esports community on social media.
The eChampions event featured two elements: An All-Stars tournament featuring professional footballers, grime artists and other special guests, and a separate pro tournament, featuring pro players and a £5,000 prize pool.
In the All-Stars competition, players included Wycombe striker Adebayo Akinfenwa and UK grime artists Yungen, Avelino and Kojo Funds, as well as footballers Saido Berahino, Patrick van Aanholt and Ryan Bertrand.
There were some top pro gamers playing in the other tournament, including UK players Dragon, Poacher, Tekkz, Ryan Pessoa and more.
Bertrand, the co-founder of eChampions, told Sky Sports: ""eChampions is about connecting the worlds of sport and culture via esports. We are a brand who will look to break mainstream boundaries and are delighted to partner with Sky for this event."
It was the second annual eChampions event, after the first took place at the Fnatic Bunkr last year.
Sky had some of the artists perform music live, and rather bizarrely, also had some barbers in the studio cutting hair live.
Regardless, on paper, the competition had the hallmarks of a decent event, and was streamed on Soccer AM's Facebook and YouTube pages, and on SkySports.com.

What went wrong?

It seems absurd to bring together 16 of the world's best FIFA pro gamers and not show their matches, but that's exactly what happened during the almost-three-hour-long broadcast.
Sky instead opted for the All-Stars celebrity tournament, where matches were around 16 minutes long each, along with music performances and live haircutting.
In the end, the pro gamers barely got through a few rounds, and the tournament was cut short, with Ryan Pessoa taking home £2,500 and other players splitting the prize pot between them. Esports News UK understands that seven players took home money, six of which received more than £1,000 for playing one match.
There were several production problems, from music cutting out mid-performance, to mixing problems. Mic checks were occasionally conducted (or there was music playing in the background) while matches and interviews were underway.
Organisers also thought it'd be a good idea to interview players while they were actually playing FIFA, which of course made it difficult for them to respond with interesting or thorough answers.
At one point, Kojo Funds started performing during another FIFA player's match as it went to extra time.
When the final ended up 4-4, organisers didn't seem to know whether it was going to penalties or golden goal, causing some delays and confusion on stage.
The livestream was also broadcast in 480p.

Reaction and comment
The eChampions tournament received criticism on social media and at points during the livestream.
One viewer said: "Show some respect, how you gonna give an interview mid game?"
Another added: "What's up with 480p quality Soccer AM? It's 2018!"
Here's a selection of tweets:
They didn't even get through round 1 matches. 16 of the best FIFA players went to the event at Skys studios and all walk away empty handed.

Guess we wont see any involvement from Sky in esports again any time soon, cheers
— Ben Woodward (@BenWoodward) May 10, 2018
Very weird event. Had a lot of potential but someone decided gave two barbers more airtime than 16 of the worlds best FIFA players in the same room. At a FIFA event…

— George Hughes (@GeorgeHughes) May 10, 2018
Apparently Sky Sports just wanted to show the celebrities playing FIFA instead of the actual tournament. I don't know anymore

— Mohamad Al-Bacha (@mobacha_) May 10, 2018
I just feel bad for all the players who took time out of their schedule to travel to the event.

— Rahul (@Rahul__Uppal) May 10, 2018
The potential was there but didn't go as planned unfortunately #eChampions

— Roma Rannerz (@Rannerz_) May 10, 2018
Absolutely *shocked* to see Sky Sports' @eChampions event go badly. If only there were some signs this wasn't going to be a good event ? pic.twitter.com/IZKjC2DSB1

— Clement Murphy (@ClemMurphy) May 11, 2018
Event didn't plan out yesterday but winning 1k for winning 1 game isn't too bad! Enjoyed playing with @edgeesportsltd and thanks to @TheEsportsAgent for the invite

— Poacher (@Poacherrrr) May 11, 2018
Ahhh on my way home from a massive waste of time ? they actually split the prize pool between 7 players.. so really people won 1 game and came away 1k richer, I wish I was mad at the fact I lost though.. if I done YouTube I would do a full video explaining the whole situation ?

— Sean Allen (@DragonFIFA_) May 11, 2018
RE: The Sky Sports FIFA tournament. Surely some blame lies on the tournament operator and freelance admin supporting the series. Gotta feel for Sky because this was clearly a branding exercise for them and they listened to the wrong people.

— Transit Van Trust (@AlexisTrust) May 11, 2018
It'll go down as a failure of Esports when it was nothing to do with FIFA esports, just awful production/understanding of what an audience would be receptive to. Gfinity aside, I'm not sure why this country is so tragic at this.

— Lee (@ElTenTweIve) May 10, 2018
'Let down in a big way' – esports agent Adam Whyte responds
Esports agent Adam Whyte – who was hired by eChampions to bring in sponsors and teams for the event – took to Twitter to explain the situation in response to negative feedback.
He said he was working on this since April 25th, with the event taking place on May 10th.
He was looking for production staff one day before the event:
I need a @Twitch technician for an event tomorrow. Anyone know anyone?

— Adam Whyte – Edge Esports (@TheEsportsAgent) May 9, 2018
You can check out some more tweets from Adam explaining the situation here:
The players were completely marginalized by Sky. Was hired 2 weeks ago to find teams and sponsors. Was delivered to the team. Feel let down in a big way. Indeed, @SkySports showed me that have 0 appetite for esports. My job was not event coordination. #disappointed

— Adam Whyte – Edge Esports (@TheEsportsAgent) May 11, 2018
I was hired 2 weeks ago to bring in teams and sponsors @BenWoodward not run the event on the night. ?

— Adam Whyte – Edge Esports (@TheEsportsAgent) May 11, 2018
I suppose @HashtagRyan_ 😉
Players split the pot after an arduous day. I suppose >1k isn't bad for 1 game of FIFA. Regardless, sky need to show they are more serious about FIFA.

— Adam Whyte – Edge Esports (@TheEsportsAgent) May 11, 2018
@JakeR1401 Well done yesterday dude. Thanks for coming along. Apologies for @SkyUK refusing to acknowledge the #gamers in their broadcast. Next time we'll take our show elsewhere.

— Adam Whyte – Edge Esports (@TheEsportsAgent) May 11, 2018
Wow, Twitter warriors fighting the good fight today. I am not an esports expert. Never have claimed to be. I'm a passionate gamer and I love the scene. Can't please everyone, but I'm honest in my intentions. Thanks for all who are understanding and communicative.

— Adam Whyte – Edge Esports (@TheEsportsAgent) May 11, 2018
"Your Twitter handle is TheEsportsAgent not TheEsportsFreelanceTournamentAdmin."

— Adam Whyte – Edge Esports (@TheEsportsAgent) May 13, 2018
Adam has also been working on the Estars League of Legends tournament taking place in Ireland this weekend, and following the eChampions tournament has started referring to himself as 'the clown'.
Landed in ??… wait ??

The clown is ready for ESTARS
? E⭐
— Adam Whyte – Edge Esports (@TheEsportsAgent) May 13, 2018
'Perhaps Ryan Bertrand should just stick to football'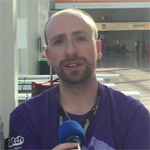 Comment by Esports News UK editor Dom Sacco
It's very easy to point the fingers at Sky with this tournament, but it's not my intention to sh*t on them, and I think it's important to say why.
Reason being, Sky has the potential to do some good things in esports, and should be given another chance.
Like I said earlier in this article, on paper the event is not a bad idea: a celebrity tournament running alongside a pro tournament, with some live music performances in-between. Done right, it could have been entertaining and given some nice awareness to esports in the UK – and the players taking part.
Done badly, and, well, you can see the results. It's clear that Sky did not have a full understanding of esports and the tournament set up before going into this show. With the right research and guidance, it could have been a success.
As it stands, it's a disappointment, and a let-down to the hardworking talented people in esports like the players and casters Brandon Smith and Richard Buckley, and those at Sky, from the presenters to backroom staff.
It's a shame because the concept was good and the final was a brilliant match, ending 4-4 and going to a golden goal.

"Done right, this could have been entertaining and given some nice awareness to esports in the UK. Done badly, and… well, you can see the results."

What's super disappointing is those watching the show who might not know much about esports. They watch this and will possibly be put off. The same goes for Sky, they try something new, get burned – will they even want to have another crack at esports in the future?
One person I will point the finger at is Ryan Bertrand. In my opinion, his eChampions initiative seems like nothing but a landgrab to try and somehow cash in on the esports wave. The signs were there: eChampions has 28 followers on Twitter and is a protected account.
Ryan looked disinterested and effortless during the tournament, admitting he has 'a laid back approach to life'.
Well if you're not going to treat esports with the respect it deserves, Ryan, perhaps you should just stick to football.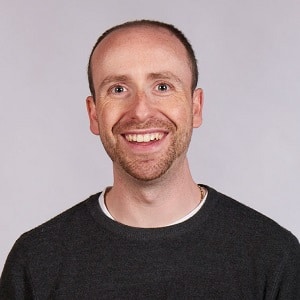 Dom is an award-winning writer who graduated from Bournemouth University with a 2:1 degree in Multi-Media Journalism in 2007.
As a long-time gamer having first picked up the NES controller in the late '80s, he has written for a range of publications including GamesTM, Nintendo Official Magazine, industry publication MCV as well as Riot Games and others. He worked as head of content for the British Esports Association up until February 2021, when he stepped back to work full-time on Esports News UK and as an esports consultant helping brands and businesses better understand the industry.