Esports News UK interviews Dan Fry, the winner of the inaugural Football Manager World Esports Championship which took place at Insomnia62 a few weeks back.
Dan, pictured left, alongside ex-England/Ghanaian international player Cherno Samba (centre) and the other finalist Mario Fontan (right), won £15,000 for winning.
He speaks about the demand for Football Manager as an esport and how he's looking forward to managing Norwich City Legends in a real football match.

ENUK: Congrats on the i62 win! How does it feel to have won?
Dan Fry: It feels crazy to have won. I still can't believe I did it! However, most importantly, I feel I have made so many new friends just by competing in the tournament.
Please tell us about your background in gaming and esports, and how you got involved.
I started gaming from a very young age and have been addicted ever since. I believe the first computer my dad bought was called the 'Dragon', but I can't remember any games on this, apart from one where you jumped through moving platforms.
Then came the Atari – home of Sensible Soccer! After that it was the Game Boy – I still have one – and then the Mega Drive. My biggest games on these would have been platformers – Mario and Sonic, although FIFA and NHL were massive throughout the years as well.
Then we got a PC where I got introduced to Championship Manger/Football Manager, which I have played every year since, as well as Sim City and Theme Hospital games. After this, I got hooked on PlayStation, which I got for Christmas in 1998 or 1999, I think, and was introduced to the Final Fantasy Series.
I have always had a PlayStation since then and only recently got an Xbox to try. Overall, my gaming history has always had football as part of it, however Football Manager will probably be the one game I have played the most. Bidstack's Football Manager World Esports Championship was my first esports experience.
"It will be a dream come true to manage Norwich City Legends [in real life] and I can't wait to meet the players. We all want the same thing: to win."
Please tell us about Football Manager esports. For many, it's an unusual choice of competitive game.
To be honest, I had never tried (but often wondered) how the online part of Football Manager worked. I had never played online or against anyone on Football Manager and remember the days sat next to my mates, where we would take it in turns on a game-by-game basis of how we would control the teams.
This has now changed so much! I never knew how addictive – as well as how much fun and competitve – Football Manager could be, and if anyone has not tried it, I urge them to do so as quickly as possible.
I know some of the friends I have made have continued to play online rather than on their own since the FMWEC. I really believe that this is the start of Football Manager as an esport and all Football Manager fans should get involved – massive kudos to bidstack for making this happen.
Tell us about the tournament at i62, how did it work and what was it like taking part? It seems different to most player vs player competitions and I imagine it's very different to spectate.
Firstly, the 64 teams were split into two groups. Sports Interactive had created two 32 team leagues of equal ability, but each with different players and a different balance. For example, some had better attackers, some had better defenders.
I had a good balanced team. These teams were put on USB sticks and drawn out of a hat. These two groups were then split into groups of four – where the top two teams from each group would qualify for the Champions Cup and the bottom two would qualify for the Plate. This would help give everyone a fair number of games.
Once the group stages were done, the teams were put into knockout rounds, which went on until the two finals. All games apart from the main Champions final were played on the Sunday. This meant we were all playing football manager ALL day – it was great!
When playing in the games, we had to use either the home or away team's laptop and play the versus mode. Initially there was a lot of scepticism around this, but I know the majority of people afterwards preferred this, mostly due to the better interaction with the opponents. Everyone was very sporting, looking away when the other person had to make changes to tactics.
Taking part in this was one of the best experiences I have had, everyone was really friendly and got on very well, everyone was sporting and congratulated each other after games.
Now it is at a point where we are all playing each other online outside of FMWEC and streaming and watching each other's games. One contestant – Stuart Armour – has even setup a web page for the leagues and a Match of the Day-style program called 'Final Whistle'. Stuart is an absolute legend.
Who was your toughest opposition in the tournament?
I had a few to be honest. Access Euphoria kept it tight and I only won 1-0, Wilfired I was 2-1 at half time. Tom dominated me but I snatched the win.
Martyn and Matt's games were very tough but I will probably say the final, as Mario done brilliantly and was unlucky to lose. I was just efficient and had a great GK!
Who do you support in real life? And what do you think about the bridge between esports and traditional sports, with many clubs now getting involved?
I support Arsenal and Cambridge. I follow Norwich due to a lot of friends supporting them. I think all clubs in England, much like abroad, should get involved and have an esports representative on their books, for different games, not just football. This is a growing market and appeals to so many people.
I cannot see the bridge closing anytime soon as football's salaries and transfers are crazy, but I really do feel, especially with the bond and loyalty of fans, if someone was signed up, they would get a lot of following and backing from 'their' team.
"One player, 16-year-old Henrique flew all the way from Brazil with his father, even cancelling a family trip to Europe just to be part of the first ever Football Manager esports competition."
Are you looking forward to managing the Norwich Legends match? Can you give us an idea how you'll be setting up the likes of Darren Huckerby on the day?
I can't wait! It will be a dream come true to have this experience and I can't wait to meet them. I've already met Bryan Gunn, who was an absolute legend. He's really friendly and down to earth, I am sure the rest of the boys will be the same.
I will look into the strengths and weaknesses of all the players and perhaps get them to concentrate on this. Most importantly they will need to work well as a team and have good communication, so we can get Inter back for winning both games in '93! Overall, we all want the same thing: to win.
What's the next steps for you after this, do you play other games, or will you be looking for other Football Manager tournaments to take part in?
I will definitely be looking for upcoming tournaments to take part in and practice defending my title. I will be looking to setup my YouTube/Twitch accounts so I can start broadcasting my games online and hopefully help others get involved with Football Manager as an esport.
I would love to be able to be part of this really developing and going worldwide. A massive shoutout to bidstack for taking the bull by the horns and hosting the first ever Football Manager Esports World Championship.
Is there anything else you'd like to add?
I would just like to say this experience has been fantastic for me, and that the strength and appeal of Football Manager as an esport is demonstrated by the dedication in people taking part in the tournament.
Henrique (16) flew all the way from Brazil with his father, even cancelling a family trip to Europe just to be part of the first ever Football Manager esports competition. We also had people from Ireland, Cyprus, Hungary, Romania, USA, France, Holland and Denmark, to name just a few. These guys are all going back to also look at developing FM as an eSport in their own country.
Football Manager has worldwide appeal, is one of the greatest games ever made, and deserves to be shared by everyone.
I would also like to thank everyone involved with setting up the tournament, they did an absolutely fantastic job and it ran smoothly throughout. Everyone involved just wanted to make it a success – so to all the competitors, bidstack, Sports Interactive, Richard, Brandon, Hugh, Insomnia and everyone else involved – well done!

Dan Fry took part in the inaugural Football Manager World Esports Championship, hosted by native in-game advertising company bidstack. Visit www.bidstack.com or follow @_bidstack on Twitter to find out more.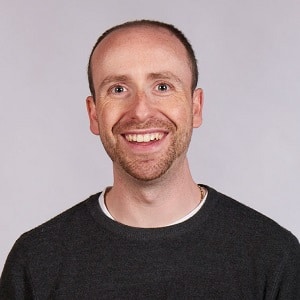 Dom is an award-winning writer and finalist of the Esports Journalist of the Year 2023 award. He graduated from Bournemouth University with a 2:1 degree in Multi-Media Journalism in 2007.
As a long-time gamer having first picked up the NES controller in the late '80s, he has written for a range of publications including GamesTM, Nintendo Official Magazine, industry publication MCV and others. He worked as head of content for the British Esports Federation up until February 2021, when he stepped back to work full-time on Esports News UK and offer esports consultancy and freelance services. Note: Dom still produces the British Esports newsletter on a freelance basis, so our coverage of British Esports is always kept simple – usually just covering the occasional press release – because of this conflict of interest.