A cool, calm and collected exceL Esports side won the League of Legends Spring 2018 UK Masters tournament at Insomnia62 today.
They beat Diabolus Esports 3-1 in the grand final, winning three straight games.
Diabolus started with a free first-game win after coming through from the winners' bracket undefeated, but never seemed to get out of second gear or hit their true potential in the final.
exceL were the more composed side, no doubt bolstered by their time together practicing in exceL's OMEN gaming house, and showed real togetherness and spirit throughout the finals.
.@exceL win the League of Legends @UKMasters at #insomnia beating @DiabolusEsports 3-1 in the final! pic.twitter.com/kqpJL4FJac

— Esports News UK (@Esports_News_UK) April 1, 2018
Congratulations to @exceL, the UK Masters LoL champions! Very well played in the final ? #I62 pic.twitter.com/gsOrRO9jiQ

— Dominic Sacco #i62 (@Dom_Sacco) April 1, 2018
You can see the full group stage info and bracket info for the tournament here.

The games
It's fair to say exceL had the better draft throughout the games, with some interesting picks that Diabolus failed to deal with effectively.
In game one, xL Send0o caused trouble in the top lane as Cassiopeia, while Caedrel was largely shut out after picking Kayn in the jungle for Diabolus. It was a convincing win for exceL, finished by the half hour mark.
In game two, Diabolus fought back and went ahead in the early game, with Larssen in the mid lane picking Kassadin and Smiley taking Kai'Sa. However, despite this good start, exceL soon turned things around to go 6-4 up with a 4K gold lead, three drakes and the baron.

"exceL were the more composed side, no doubt bolstered by their time together practicing in exceL's OMEN gaming house, and showed real togetherness and spirit throughout the finals"

Even when Diabolus went ahead, exceL never seemed to allow their opponents to take a strong gold lead, and were more efficient taking objectives while managing to maintain good CS.
In the third and final game, Diabolus kept their Kai'Sa/Braum bot lane with Smiley and Hadow, but xL's Venzer and DuaLL were too much too handle as Caitlyn and Trundle again.
Venzer had a great third game with Caitlyn, going 7/1/2, while Kruimel caused Diabolus all kinds of problems across the series in the mid-lane.
Cool Kruimel was a handful, picking a trio of annoying champions to pester Diabolus, playing as Taliyah, Zoe and Ziggs across the series.
Igloo did not have the best series in the top-lane, going 1/6/2 in the final game as Cho'Gath.

Reaction
Team exceL were jubilant after their victory, leaving them on a high going into the last ESL Prem LoL finals next weekend.
Diabolus took the defeat graciously, but will be disappointed, especially after failing to progress to the ESL Prem finals.
However, with Riot UK's new Forge of Champions tournament around the corner for the second split of 2018, and more exciting plans in store for 2019, Diabolus will no doubt be looking ahead at the long-term now.
Kieran Holmes-Darby, MD of exceL, believes his LoL team can now do the double and win the ESL Prem next week, after winning it in late 2017.
Here's a selection of reaction from both teams, and other members of the UK League of Legends community:
[#LoL] CLEAN 3-0 from the boys over @DiabolusEsports in the @UKMasters #LeagueOfLegends grand finals at #i62 ??? pic.twitter.com/eE0L2TsZ8O

— exceL Esports™ (@exceL) April 1, 2018
We fall short to @exceL in the finals of the @UKMasters #LeagueOfLegends tournament and finish 2nd! GGWP, thanks for all your support ❤@IglooLoL@Caedrel@Larssen00@XDSMILEYs6@Hadowlol#GiveEmHell ? pic.twitter.com/XaBUCBhhXQ

— Diabolus Esports (@DiabolusEsports) April 1, 2018
We finally got to post this a long time in waiting! GGWP @DiabolusEsports And @Doruk_LoL pic.twitter.com/yihdZTOtX0

— Josh Furneaux (@Coach_Furndog) April 1, 2018
.@Send0o "You know the good thing about being 0-1 down today? We will win quicker, because we only have to lose one more game before we can reverse sweep them."#xLWay

— Kieran Holmes-Darby (@xL_Kieran) April 1, 2018
@exceL, el equipo de ?@Send0o ? y ? @ImDuaLL ?gana los @UKMasters. WP @DiabolusEsports, que llegó invicto a la gran final ???.

??exceL Esports wins the UK Masters at #Insomnia62. WP to Diabolus, undefeated until the grand final. https://t.co/ojOMkrZyeo
— Sergi Mesonero ? (@Sergi_M) April 1, 2018
About time we got to pop off with the ziggs pick ? https://t.co/F2zWTCzsio

— ♿ Brayan #i62 ♿ (@xL_Kruimel) April 1, 2018
We win #i62 going 3-1 in a weighted final, proud of my teammates all really stepped up when it mattered!
GGWP to @DiabolusEsports it was a hard fought series!

— Venzer (@VenzerLoL) April 1, 2018
Just found @Coach_Furndog's game plan for @exceL this final. Pretty solid plan if you ask me. pic.twitter.com/gQCI9Ap5Um

— Alex #i62 (@OfficerNaughtyy) April 1, 2018
"If we play like that next week we'll win the ESL Prem" – @xL_Kieran

— Esports News UK (@Esports_News_UK) April 1, 2018
Lost the final 3-1 against excel at insomnia which was the last game of the split. Had alot of fun with my teammates @Caedrel@XDSMILEYs6@IglooLoL@Hadowlol (@PhurionEUW ) and big thanks to the owners @DBL_ASH@spikeenick for being awsome

— lars (@Larssen00) April 1, 2018
Incredibly happy with our performance today and LAN in general. Gonna celebrate tonight and then get back for prem finals this weekend. Also massive shout out to my Arma fam for supporting us no matter what <3 https://t.co/PLjKl9aHR1

— Ryan #i62 (@_Barnetto) April 1, 2018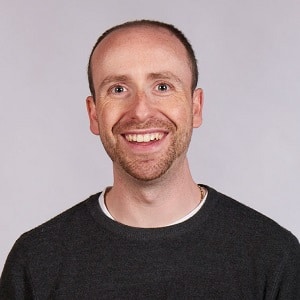 Dom is an award-winning writer who graduated from Bournemouth University with a 2:1 degree in Multi-Media Journalism in 2007.
As a long-time gamer having first picked up the NES controller in the late '80s, he has written for a range of publications including GamesTM, Nintendo Official Magazine, industry publication MCV as well as Riot Games and others. He worked as head of content for the British Esports Association up until February 2021, when he stepped back to work full-time on Esports News UK and as an esports consultant helping brands and businesses better understand the industry.