First official details of the next League of Legends ESL UK & Ireland Premiership have been revealed, and there are some interesting changes on the way for 2018.

Division 2 confirmed
Firstly, and perhaps most interestingly, this is the first ESL League of Legends Premiership that will include a second tier of competitive play.
It's a topic that was explored by Esports News UK and pockets of the community – including washed up UK jungler Tyrin 
– a few years back.
It was also hinted 'there could be a division 1 and division 2' by Riot Games last October.
Details are scarce at the moment but ESL has promised more info will become available once the split kicks off. It may be that this second division is more of an experiment for now, which can become permanent in time, and allow teams to qualify for the Prem in another way.

New format
Secondly, the ESL Premiership format for 2018 will feature two groups of four teams.
Each team will play the other teams in their group twice, and the teams in the other group once, as stated in this post on the ESL website.
The first-placed team from each group will go through to the finals, while second in group A will play third in group B in a best-of-three match, and vice versa. 
This means four teams will progress to the LAN final which takes place in April.
All group stage games are best-of-one.
The qualifiers, meanwhile, will be a swiss format into a double elimination format.
"Depending on sign ups, the top 8-16 teams from the Swiss will qualify for day two, and the top team from day two will join us in the Premiership," ESL confirmed.


When is it?
The qualifiers get underway on Monday January 29th and will run to Tuesday 30th and also Wednesday 31st if needed.
The Premiership season will then begin on February 6th. It will be broadcast live on the ESL_LoL Twitch channel from February 11th at 6pm.
Matches will be played every Tuesday and Sunday.
The top four teams will play at the LAN finals, which will take place on the weekend of April 7th and 8th 2018.

Community casters & Match of the Day highlights
ESL wants to target the grassroots with its broadcast talent, and is allowing casters from the community to cast the matches on Tuesdays.
"We will create highlight reels of key moments in the games to feature on the main broadcast on Sundays, along with two featured games per week," ESL added in a statement.
This means that half the games are community cast for the early weeks, with ESL handling what it describes as 'Match of the Day-style' highlights.
ESL may also switch to a formal broadcast later on.


'We have some tricks up our sleeves' – ESL 
ESL UK product manager Will Attwood shared some words with Esports News UK.
"We're excited to welcome League of Legends back for 2018 and have some tricks up our sleeves for this season," he said.
"We're aiming to 'level-up' our broadcast and bring many new and exciting features to your screens on a Sunday afternoon/evening with our new-look group and broadcast format."

The scene has changed – and the Prem is changing with it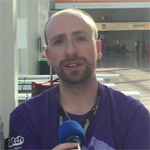 Comment by ENUK's Dom Sacco
When the ESL UK Premiership first launched a few years ago, it provided a great platform for grassroots esports organisations in the UK.
Today, it still does that, but what's happened is many more orgs have emerged over time. This means things have got more competitive, and over the last few splits I've seen more disappointed (and decent) orgs who either just missed out on qualification, or just missed out on playoffs or LAN.
The gap between the top half of the table and the bottom is no longer so clearly defined, and we've seen more upsets and close calls than ever before. In my opinion this makes for a more exciting season.


The other thing that's changed is orgs have improved, in terms of their structure, professionalism and business acumen. With teams like ViM (now defunct) and Diabolus investing more money into rosters and the scene in general, this has raised expectations. Players and staff will now expect to get paid like that again next split, and this means lower-tier orgs have their work cut out to compete with the bigger boys.
On that note, I'm excited to hear that ESL will be adding a second tier of competitive play. A sort of Championship to the Premiership, if you will. This will allow newer or less experienced teams, or those with untested players and rosters, to get confidence and experience.

"More orgs have emerged in recent years, and are improving all the time. With teams like Diabolus investing more money into rosters, lower tier orgs have their work cut out. That's why I'm excited about the new second tier of competitive play."

We may see some new hopefuls and great new talent emerge in that lower tier, who may get picked up by the better-established orgs in time.
I just hope ESL remains strict with this, and doesn't allow the second division to become a muckabout for academy/sister teams of orgs in the Premiership. Let's really allow new or tier-two orgs to flourish in that lower league, and help grow the grassroots esports scene in the UK even further.
I also think the new format is a welcome change and I look forward to seeing what ESL has planned with these 'Match of the Day-style' highlights. Let's just hope we don't see any of the casters doing a Gary Lineker when it comes to forfeits on matches…!


It's also worth pointing out that there was no mention of Riot's new European Cup for League of Legends. It's expected the ESL Prem winner will qualify for this – Esports News UK understands there are some details to be confirmed. Previously, the Prem winner qualified for the now-defunct Challenger Series Qualifiers.
Still, it's good to see Riot sticking with ESL for the season ahead. Let's see how it all plays out.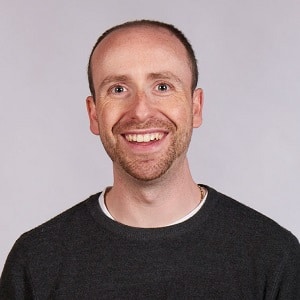 Dom is an award-winning writer who graduated from Bournemouth University with a 2:1 degree in Multi-Media Journalism in 2007.
As a long-time gamer having first picked up the NES controller in the late '80s, he has written for a range of publications including GamesTM, Nintendo Official Magazine, industry publication MCV as well as Riot Games and others. He worked as head of content for the British Esports Association up until February 2021, when he stepped back to work full-time on Esports News UK and as an esports consultant helping brands and businesses better understand the industry.