The ESL UK Premiership is home to the best eight League of Legends teams based in the UK, but what is there for everyone else?
There are obviously several Multiplay Insomnia tournaments running throughout the year, plus Riot's Battlegrounds tournament had a division for Diamond 5 to Challenger players a few months back.
ESL also runs weekly community cups for Bronze/Silver players and Gold/Platinum participants.
However, in terms of a regular league with weekly matches for fans to follow in the UK, nothing really comes close to the ESL Premiership.
Ollie Drew from UK League of Legends team Perilous Void made the following point:
@eSports_News_UK If you're not a top 8 team, there's nothing outside of insomnia group stage and poor online tournies, why even compete?

— Ollie Drew (@morbidlyAbeast) March 30, 2016

So, what about the idea of having an ESL UK Championship – one division lower than the Premiership? Could that work?
Former Choke Gaming jungler Tyrin "DandyChap" Davidson raised the idea on Twitter a few weeks back, after we published a rumour piece about Riot and other partners potentially putting more investment into the UK League of Legends scene.
He said: "The problem is there is little incentive for 'new teams' to even bother competing as the strong teams simply become stronger. More people will lose the will to even bother trying.
"I heard people mention adding a division below ESL Prem. I think it would encourage teams in it to practice more rather than just pre-LAN and would make things much more competitive.
"They can't just keep raising the bar on one 'division' of play. That doesn't encourage more teams and competition, it just makes more organisations turned off knowing the difficulty of catching up to the top UK Prem teams."
Currently, ESL UK has the Major Ladder system which acts as an entry into the Premiership. By topping the Major Ladder before the start of last season, MnM Gaming secured a spot in the ESL UK Promotions tournament.
The rest of the teams that qualified for the eight-team Promotions tournament came from a new Qualification Tournament. Teams played across three qualification cups (1 here, 2 here and 3 here), gathering points that scaled depending on their final placement. More than 20 teams entered from across the UK.
The top three teams from these qualifiers – Renegades Banditos, ManaLight and GLB Blue – were of a high standard, leaving no room for anyone even slightly worse than them. They were then put against last season's fifth to eighth placed teams from the Premiership (TCA, exceL and Paria), along with the aforementioned MnM Gaming.
The top four teams from the Qualifiers – TCA, MnM, Renegades and ManaLight – gained promotion to the Premiership.
While it made for an interesting promotions tournament, a lot was riding on just a few matches. And it meant the likes of promising sides such as NUEL Titans, Team Paria, exceL and GLB were left with nothing.
If ESL was to put those four with the next best four from the Qualifiers, we could have a ready-made ESL UK Championship. Like Dandychap says, this could give the teams a competitive platform for them to improve and play against similarly skilled teams.
Teams like the NUEL and exceL have built up a name for themselves in the UK, and with some more consistent play, they could flourish further in time.
The biggest stumbling block, of course, is getting the resources to host such a tournament. A lot of ESL's time and effort already goes into the Premiership, and that's not without its own challenges: teams dropping out, using up all their subs early, default losses and players getting banned, for example.
Making a Championship would require a significant amount of effort. ESL could ask volunteers to handle it, such as the League UK community and aspiring casters, but getting talent to host it week-in-week-out, organise the teams and make sure the rules are enforced would be a big ask.
Saying that, team eSports News UK would certainly welcome such an addition and would be happy to provide coverage around such a tournament.
It may not see the light of day, of course, as ESL already has its 2016 Summer Season Major Ladder online here.
But what do you think? Should an UK League of Legends Championship be introduced? Let us know in the comments section below or send a tweet to eSports News UK here.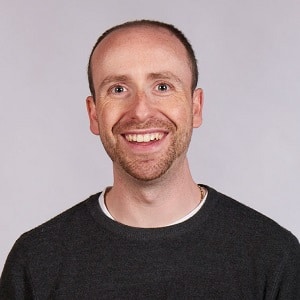 Dom is an award-winning writer who graduated from Bournemouth University with a 2:1 degree in Multi-Media Journalism in 2007.
As a long-time gamer having first picked up the NES controller in the late '80s, he has written for a range of publications including GamesTM, Nintendo Official Magazine, industry publication MCV as well as Riot Games and others. He worked as head of content for the British Esports Association up until February 2021, when he stepped back to work full-time on Esports News UK and as an esports consultant helping brands and businesses better understand the industry.