ENUK editor Dom Sacco speaks to new kids on the block Diabolus Esports Powered by GameByte about their big plans, their esports training facility in Manchester and moving UK esports forwards.
Whenever a new esports organisation in the UK is formed, they usually talk the talk, say they want to win the ESL Premiership, compete in Europe and be the best.
But walking the walk is another matter entirely, especially in the fractious UK scene.
We've seen many new orgs come and go, so what sets Manchester-based Diabolus Esports Powered by GameByte apart?
Well, for one they've secured the backing of social media marketing firm Media Chain (which also works with Social Chain), who own GameByte, a huge social media video game content publisher that has almost four million likes on Facebook, as well as sports social media publication Sporf.

"We are developing an in-house training facility and offering attractive salaries for our players and staff to give them the confidence in themselves that they are indeed worth investing in."

They're not the first social media brand to get into esports – Unilad have signed British world champion FIFA player Gorilla for example – but it certainly looks like part of a growing trend.
Ash Boycott and Nick Uttley, founders of Diabolus, told Esports News UK in a statement: "We saw other nations around the globe embrace esports and actively engage in supporting organisations and events, whilst the UK was and is still behind.
"The UK has an esports scene which is very insular in many respects, and from an outside perspective we have little to no standing on the global stage. We wanted to change that perception.


"We registered the organisation in August 2017 and soon after we met our new partners GameByte. We talked at length about what we saw and what we have learnt from watching and following top flight esports organisations around the world. We discussed how we wanted to develop a world-class esports organisation and bring the UK into the limelight.
"GameByte and us had a shared vision and ethos and it was immediately clear to see that working together we could succeed in our goals."
Changing the perception of UK esports? Creating a world-class org? Words like that might seem ludicrous to some, but haven't we heard those words before?
Two years ago, ESL UK MD James Dean predicted the UK would have a world-class team by now – and he got it right. Team UK are in the latter stages of the Overwatch World Cup, Misfits are playing in the League of Legends World Championship right now, qualifying from the UK scene to the LCS with a few British players, and the aforementioned British FIFA player Gorilla is a world champion.
So, it can be done. But how are Diabolus planning to get to this elite level in esports?

UK esports 2.0

Diabolus are one of a few new UK esports orgs that are throwing more money at the scene, with contracts and salaries.
Another org that springs to mind is Vir Mortalis, who recently won the i61 League of Legends tournament after putting together a very strong roster and paying their players to play for them as a one-off.
You can look at this new trend in two ways: firstly as a positive, if players are able to earn more this could improve the standard of UK esports and create a healthier ecosystem. On the other hand, players and talent may start to expect a certain amount of money to perform. These guys paid us this much to play for them, so why not you?

"The UK has an esports scene which is very insular in many respects, and from an outside perspective we have little to no standing on the global stage. We want to change that perception. We want to develop a world-class esports organisation."

Diabolus' line of thinking is as follows: "The UK has a lot of potential talent. Not just players, but personalities, managers, casters and coaches. This talent is often snapped up by our European neighbours and the American giants of esports. This is because they offer better infrastructure and most importantly salaries to pay for the credentials these homegrown talents bring.
"We have brought this model to Manchester. Our aim is to support our players and staff like a professional sporting establishment, enable the players to grow within their particular esport discipline and give them the tools to practice and improve."
And the new org have big plans on helping their players to improve.

Train to win
Diabolus want to open a training facility in Manchester, allowing their players to practice, focus and improve together in person.
This will feature two rows of rigs, with five PCs on each row (one for CSGO and one for League), plus an area for consoles and another area for streaming and recording.
The training centre is set to open in spring 2018.
In the meantime, Diabolus have already started putting together their own teams, with their Danish CSGO team playing in the ESEA Main, Jambre playing for them in the ESL Hearthstone Premiership.
A League of Legends team is on the way too, which is being put together by former Enclave Gaming team manager Richard "Froomie" Froom.
We here at Diabolus Esports are excited to announce our new #LeagueOfLegends team manager @DBLfroomie. Transfering from @EnclaveGamingUK !!! pic.twitter.com/DZEFhAWn1Q

— Diabolus Esports (@DiabolusEsports) October 5, 2017
"We are developing an in-house training facility where our players will come to practice daily, we are offering attractive salaries and bonuses for our players and staff to give them the confidence in themselves that they are indeed worth investing in," Diabolus' Ash and Nick added.
"Diabolus/GameByte is a long-term investment in making sure our goals and aspirations are met, that we give our teams the opportunities they deserve – and making sure they have the support to succeed.
"Our main goal is to show the UK and the rest of the world that the UK is not a black mark on the wider esports community, and that it can and will produce a powerhouse of teams with Diabolus Esports Powered by GameByte leading the charge."
They've talked the talk – now let's see if they can walk the walk.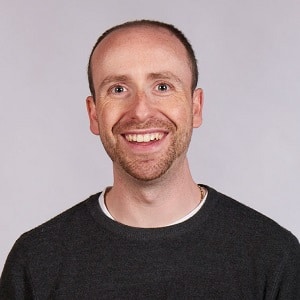 Dom is an award-winning writer who graduated from Bournemouth University with a 2:1 degree in Multi-Media Journalism in 2007.
As a long-time gamer having first picked up the NES controller in the late '80s, he has written for a range of publications including GamesTM, Nintendo Official Magazine, industry publication MCV as well as Riot Games and others. He worked as head of content for the British Esports Association up until February 2021, when he stepped back to work full-time on Esports News UK and as an esports consultant helping brands and businesses better understand the industry.