By Dominic Sacco and David Hollingsworth
The BBC has published another article on esports, and members of the esports community are tearing their hair out (unless, like Dom they don't have any).
Some have complained that the BBC stated Riot's League of Legends World Championship is the biggest event, claiming the Dota 2 International is bigger if you're taking the overall prize pool as the metric (Dota's is $20m+ to League's $5m).
Others focused on the typo – BBC stating that $1.49bn is worth £1.21m – though typos happen to the best of us!
But the most depressing thing about the article this time was not so much the content, but the comments… many started shouting about how esports is not a sport, attacked the growing scene or just showed how out of touch they are with the esports world.
Some top British hosts and casters had this to say about the comments:
While the old generation waste time on moaning that esports isn't a sport via clueless websites, we'll be enjoying esports by the millions.

— ReDeYe (@PaulChaloner) March 21, 2017
Reading the @BBCNews esports article. Just wanna make one thing clear:

I don't give a shit if we're classified as a sport. We're esports.
— Alex Richardson (@MyNameIsMachine) March 21, 2017
The BBC Sport comments truly understand me. pic.twitter.com/RSNoqwMMVy

— Munch (@ESL_Munchables) March 21, 2017
Reading the BBC comment section on esports articles does actually want to make me kms

— Excoundrel (@excoundrel) March 21, 2017

Us poor souls at Esports News UK sifted through the 250+ comments on this article so you don't have to. Here's our pick of the worst, wackiest and just downright weird comments.
For the record, we don't think esports is technically a sport. But can non-esports fans just stop arguing that it isn't? It's a recognised event, just accept it and move on!

'Can we get someone to kick esports players'
'A good kick up the backside would do them a favour'
'Angry anti-social mongrels'
'Bunch of saddos'
'Can't wait for the Scrabble world championships'
'Games are claustrophobic'
'Casters sound like they will have a stroke'
'Everything is a sport'
'Munching on pizza is not a sport'
'Elbow them in the side of the head'
'Esports is boring – I watched it and it made me want to play a video game'
'It's like playing noughts and crosses'
'Darts is real'
'Freak show'
'I'd rather watch Made in Essex'
'It's no wonder we have so many overweight people' – Doris
'I haven't read anything as sad'

'I would beat my children if they said it's a sport'

'Munchables only employment was a week at Subway'
'Pro ironing would be more of a sport'
'Shunning reality is the path to folly'
'These nerds won't have a human girlfriend'
'They will get square eyes'
'Strictly Come Dancing is a sport'
'Thousands of obese morons'
'Ecleaningthecar'
'What's next – sleeping as a sport?'
The defenders of the faith fight back

Thankfully, our faith in humanity was restored as many people stepped forward to defend esports. Here are some of those comments:





Image credit: FreeImages.com/Rajesh Sundaram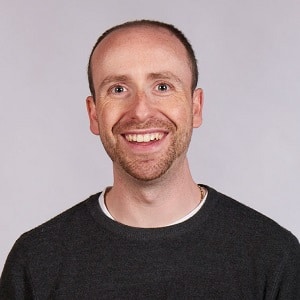 Dom is an award-winning writer who graduated from Bournemouth University with a 2:1 degree in Multi-Media Journalism in 2007.
As a long-time gamer having first picked up the NES controller in the late '80s, he has written for a range of publications including GamesTM, Nintendo Official Magazine, industry publication MCV as well as Riot Games and others. He worked as head of content for the British Esports Association up until February 2021, when he stepped back to work full-time on Esports News UK and as an esports consultant helping brands and businesses better understand the industry.