The BBC aired a questionable news show on women in eSports yesterday, following the furore surrounding an article it published on the matter.
In the show, the BBC jumped on the eSports Industry Awards which took place this week in London on Monday November 21st 2016.
The BBC Victoria Derbyshire show, which can be viewed here (starting just before the 1 hour 26 minute mark), claimed that the eSports Industry Awards is "the world's biggest gaming awards" and that "no women were actually nominated in any of the gaming categories".
Two inaccuracies. While the eSports Industry Awards was a success, it was its first event this year and is by no means the biggest gaming awards bash. There's the video game BAFTAs, for one.
Secondly, five women were nominated for awards: one journalist (Pip Warr), one broadcaster (Eefje "Sjokz" Depoortere) and three photographers (Stephanie "Vexanie" Lindgren, Helena Kristiansson and Adela Sznajder).
While the BBC raised some important points around women in eSports – in our opinion yes the scene could do with greater diversity – it didn't help the general perception of eSports and painted a bad picture of it.
The TV show invited three guests to talk about the issue: Melonie Mac (who the BBC billed as a "professional gamer", while in reality she is a streamer, not an eSports pro player as far as we can tell), eSports publication Dexerto co-founder Joshua Nino (whose name was mispronounced by the presenter) and Charleyy Hodson (described by the BBC as "a former gamer who now writes about it").


Charleyy has written some interesting gaming content, but from her comments on the show, I'm not sure she's as clued up on eSports.
"It's tough to know why no women were nominated," she said. "Team Secret won four major tournaments this year, so they're certainly there – and there's a question as to why they weren't mentioned.
"It's 50/50 [in terms of the split between men and women who play eSports].
"It's not that difficult [for top teams to find female players], because there are women out there – Melonie is out there for example. It's a question of whether they really actually looked to find women to go in there."
Sorry Charleyy, while I'm sure Melonie is an entertaining content creator, I'm not sure she's at a world-class level (this recent video from her is about her being on the path to Gold in League of Legends – obviously nowhere near the standard required for the top level of professional League of Legends play).
If Charleyy really knew the scene, she'd know that the four tournaments the female Team Secret team won this year were all women's-only tournaments. While these competitions are great for better representing women, creating role models and providing a platform for the top female pros, they are not at the level of the biggest CSGO majors – all of which are open for women to participate in.
Believe me, the world's best teams are always looking for the best players – whether they're male or female. I know this because several have told me so.


The eSports Industry Awards could create a 'top female pro' category, sure, but some would say that would be condescending in itself to give females their own category, as some already criticise the female-only tournaments. If female players are good enough, they should be up for an award in the eSports Player of the Year category, along with the guys.
At the moment there just aren't enough female pro gamers at the top level. Hopefully this will change in the future, and there initiatives such as AnyKey, plus the work of the likes of Intel who are attempting to make eSports more diverse.
For more of my views on this issue, here's some of my other articles I've written on women in eSports:
Article inaccuracies
The initial BBC article, titled 'The women challenging sexism in eSports', made a number of factual errors including the following:
"Team Secret became the top female team in the world in October" (they actually won the ESWC female tournament – does that make them the best in the world?)
"The earning for the top male player in e-sports amounts to over $2,500,000 while the top female earnings are less than $200,000. Ultimately, there is less money to be made from female teams, leading to fewer sponsors, and reduced coverage." (while the stats may be correct, it's an unfair comparison to make due to the sheer lack of female pros at the top level. The latter sentence is also incorrect – and can be dangerous in terms of giving non-eSports readers an incorrect assumption that eSports is incredibly sexist. There isn't less money to be made from female teams, there are fewer of them and generally speaking, there aren't enough female pro gamers that currently match the skill level of male pros)
"Twitch, the gaming streaming site owned by YouTube" (an obvious error and one that was swiftly amended)
Reaction
The reaction from the eSports community to the initial BBC article was largely negative.
Here's a selection of comments:
Sorry BBC, the article is full of nonsense and you lost me at "Twitch, the gaming streaming site owned by YouTube" https://t.co/nNRRnCIn6c

— ReDeYe (@PaulChaloner) November 21, 2016
They twisted my words in BBC and cut off sentences to make it sound like they wanted it to ?

— Julia Kiran (@juliakiran) November 21, 2016
They've done this many times before. I refuse to talk to the BBC for this reason. @juliakiran

— Richard Lewis (@RLewisReports) November 21, 2016
The @BBC article written about women in esports is so ignorantly forumlated it hurts my mind. It's borderline insulting.

— David Stafford (@daveycsgo) November 23, 2016
This sort of shit is so counter productive to the whole scene. Fucking get it together BBC. @juliakiran https://t.co/kRlETwuVtc

— Lauren Scott (@TheyCallMePansy) November 21, 2016
@lurppis_ I can't believe how lost, stupid and generally terrible that article is

— James Bardolph (@jamesbardolph) November 21, 2016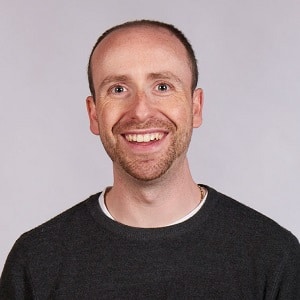 Dom is an award-winning writer who graduated from Bournemouth University with a 2:1 degree in Multi-Media Journalism in 2007.
As a long-time gamer having first picked up the NES controller in the late '80s, he has written for a range of publications including GamesTM, Nintendo Official Magazine, industry publication MCV as well as Riot Games and others. He worked as head of content for the British Esports Association up until February 2021, when he stepped back to work full-time on Esports News UK and as an esports consultant helping brands and businesses better understand the industry.