Yes, this post is almost two months late. But the important thing is it's here now.
We look back on some of the weirdest, funniest and downright bizarre social media memes, pictures and videos from the UK League of Legends esports scene in 2016.

10. Larssen the God
While Renegades Banditos (now Misfits) will be remembered for winning the ESL UK Prem back in spring 2016, it was actually ManaLight who beat them to finish top of the league before the LAN playoffs.
Mid-laner Larssen put in a top performance, helping ManaLight defeat the Banditos in the group stages.
There's just something about this picture – we couldn't not include it.
@LarssenML @ML_XDSMILEYs6
▄▀█▀█▄██████████▄
▐██le███larssen██god██
███has███arrived████
███████████████ pic.twitter.com/WztE1YdUTS

— Fabbe (@TaoPao_gg) March 30, 2016
9. Player therapy
This meme cropped up and was reused a few times throughout the year.
Its former Choke Gaming coach taking on the role of therapist for ADC player Joekerism. There are so many caption possibilities here…
.@Joekerism getting therapy for hard stuck d1 pic.twitter.com/4NOXtDvi95

— Peter (@pjgoldingay) April 1, 2016
8. Because I'm worth it
A lot of UK scene talent have a good head of hair (excluding me, of course).
And they aren't afraid of flaunting it.
.@ManaLightGG @ML_FrozenDawn's interview preparations start with the hair… pic.twitter.com/2g0JStndmC

— Esports News UK (@Esports_News_UK) March 28, 2016
when you're worth it #ESLPrem pic.twitter.com/35gqzD84aE

— Ben Forbes (@draggles) April 2, 2016
7. Fans for the memories
Oh crap. Excel Esports' Ryan "Barnetto" Barnett had a mare with his fan during an Esports News UK xL video interview with MnM's Rob Allen.
Here's the trailer for the @exceL_eSports video! pic.twitter.com/T9R5bXcNCk

— Rob Allen (@RobJWA) August 8, 2016
This of course spawned some memes…
When you realise @TCAeSports have gone from 50/50 to 100/0. pic.twitter.com/rG7jqFPktu
— Peter (@Ped_lol) 17 August 2016
My life has been ruined by this smug little prick. pic.twitter.com/fP6X9b4ESe
— Ryan Barnett (@xL_Barnetto) August 8, 2016
Who needs Insomnia I can entertain myself pic.twitter.com/m5LsLLxjZR

— Tyrin (@LoLDandyChap) August 26, 2016
6. Gross misconduct
The biggest this story of April 2016 in the UK League of Legends community was arguably Twitch banning popular streamer Gross Gore, after allegations he made against Riot caster Krepo.
The internet reacted the only way it knows how – with stupid pictures and memes. Like these:
I don't even play LoL but srsly all of the drama in this scene is just too good to ignore. INB4 banned @GrossieGore pic.twitter.com/DXo0oB3A7E

— Jake Larsen (@jakelarsenart) April 21, 2016
Welcome to McDonalds bruv pic.twitter.com/l7LIKQ2bfd

— Sander (@Autistedious) April 20, 2016
5. The last roster (lock)
Just before the ESL UK LoL Prem summer 2016 split got underway, a few players changed teams at the last minute, including Nutri, who left xL for Last Remedy.
Cue the memes.
Seemed like the right thing to do pic.twitter.com/VHI9b8OW6N

— Alex Winton (@SynygyLoL) September 5, 2016
4. Twitch is not an analytical forum
This was one of the key lessons UK LoL esports learnt in October, from a rant by former TSM League of Legends coach Jarge.
He got into a Twitter argument with exceL eSports' coach Furndog around whether it's okay to flame players on Twitch. Furndog (now at G2) said it wasn't and Jarge (now at Team Liquid) said it was. The reason?
@xL_Furndog BECAUSE IT'S TWITCH CHAT. NOT AN ANALYTICAL FORUM. How do people not understand this,?

— Jarge (@Jarge__) October 31, 2016
You can guess what happened next…
Twitch chat is the NUEL of analytical media

— Alex Winton (@SynygyLoL) October 31, 2016
@excoundrel colour casting isnt a form of analytical media btw.

— Will (@FrozenDawnLoL) October 31, 2016
@FrozenDawnLoL being a coach isn't a form of analytical media sorry

— Excoundrel (@excoundrel) October 31, 2016
@HSpacman @FrozenDawnLoL @excoundrel Harambe didn't die for this form of analytical media

— Tridd (@CasterTridd) October 31, 2016
@HSpacman @CasterTridd @FrozenDawnLoL I'm sorry using quotation marks isn't a form of analytical media

— Excoundrel (@excoundrel) October 31, 2016
@eSports_News_UK eSports News UK isn't a form of analytical media

— Joe Kent (@Joekerism) October 31, 2016
TFW Twitch chat is actually a form of analytical media @FrozenDawnLoL pic.twitter.com/296j7i81Sn

— Tom Willis (@Prosfair) November 2, 2016
@Thooorin would you say that twitter, like twitch chat, is not a form of analytical media?

— Will (@FrozenDawnLoL) November 1, 2016
3. A 50/50 chance
If you don't follow the UK League of Legends scene you probably won't get this one, but it was the most recurring meme of 2016 for me.
Ahead of a TCA eSports match against favourites MnM last year, TCA's Marek "Contact Zero" Walker said that TCA had a 50/50 chance of winning.
He then got ridiculed for his statement, and the rest is history: the 50/50 TCA thing became a regular meme. And Marek happily embraced it.
My favourite kind of bread pic.twitter.com/dcpJsJhmDn

— Marek Walker (@contact_zero) September 10, 2016

2. The Mr Potato Head Massacre

That guy Jordan is back at it again. In March 2016, Choke Gaming's then coach Jordan Walsh (pictured, sort of) criticised MnM's old League of Legends team, who were currently fifth in the ESL UK Premiership with six points.
One of the things he said was: "They've got the top-laner gashandslash who is pretty f*cking boosted. I don't know what you want me to say – the guy's pretty sh*t."
MnM top-laner gashandslash didn't take kindly to the comments – he responded with a unique retort:
@Wizzlol95 I might be boosted but at least I don't look like mr potato head from toy story
— Brandon Marson (@GashandSlash) March 22, 2016
And thus a strange meme was born.
To this day we're still not sure who paid for all those Twitter bots, or where they came from.
Choke Gaming coach @JordanWalshm8 rips into @MnMGamingUK's League of Legends team, gets called 'Mr Potato Head' https://t.co/xgUfGgC8O0

— Esports News UK (@Esports_News_UK) 23 March 2016
1. The Last meme
When Riot's English community specialist Ben "Draggles" Forbes left the Riot Dublin office for the Los Angeles office, he  went out with one last UK scene meme.
The source of the meme? Tundra joining Last Remedy as coach halfway through the split, clashing with co-founder Grant "Greivance" Rousseau and Greivance ultimately quitting the org.
The picture contains Grant, Tundra, Nutri, former LoL player and now Overwatch pro numlocked (as stage security) and me (as Jeremy Kyle). Thanks a bloody lot Draggles! No, seriously – you made light of such intense drama, and for that we salute you.
peace out lads pic.twitter.com/9w4Y6jgls0

— Ben Forbes (@draggles) September 8, 2016
Other weird stuff
These aren't memes, but they made us smile anyway.

'Twas the night before esports – December 2015
Caster Aaron "Medic" Chamberlain (known as 'Sona' back then) wrote this lovely little poem the night before the 2015 Season 2 ESL UK LoL Prem finals.
'Twas the night before Esports. @ESLUK @ESL_Munchables pic.twitter.com/LeMh3mN9kS

— The Medic (@MedicCasts) December 7, 2015

Hmmm – February 2016
This is still my most popular tweet of all time. No, I'm not sure why either.
The weirdest part of the BBC eSports show so far is the host watching KaSing shaving… still, pretty good so far pic.twitter.com/bpOCkad7mX

— Dominic Sacco (@Dom_Sacco) February 2, 2016

Joe "Taric" Fenny?
The resemblance is real. I mean, c'mon, they're both hunks.
.@ESL_Munchables does it really have to be Riot though pic.twitter.com/2xYYW05jIm

— Kotney (@McKotney) April 5, 2016

From the UK Prem to the LCS
Former team manager Alicus reacts…
When you realise you've gone from the ESL UK Premiership to the EU LCS… @AlicusOfficial @MisfitsGG pic.twitter.com/T84k2rR22D

— Esports News UK (@Esports_News_UK) August 7, 2016

UK Lan starter pack
It's not specifically LoL-related but worth including nonetheless:
— Kwepp (@kwepp) October 24, 2016

Aw poor old Joe
Twitter has not been kind to him. First the below, then getting catfished…
:///// pic.twitter.com/SMD1CfSBXN

— Joe Kent (@Joekerism) November 1, 2016

When Toaster played in the LCS
Had a chance to sit down for a quick chat with @Origengg's new AD this morning #EULCS pic.twitter.com/RnpZlVQCOo

— Devin Younge (@PiraTechnics) July 15, 2016

The Biggsy & Baggsy show
We'll leave you with a video. Again it's not LoL-related but this one concerns a UK CSGO org.
Poor old Caz Esports. Turner Broadcasting CSGO Eleague host and esports journalist Richard Lewis really laid into them after Caz let go of their CSGO roster.


Did we miss any big memes? Have a go at us in the comments below or @ us on Twitter. You can see all of our memey UK esports content here.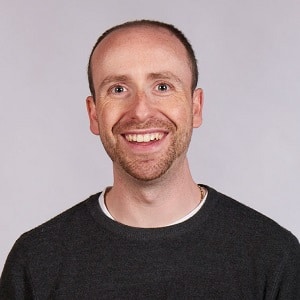 Dom is an award-winning writer who graduated from Bournemouth University with a 2:1 degree in Multi-Media Journalism in 2007.
As a long-time gamer having first picked up the NES controller in the late '80s, he has written for a range of publications including GamesTM, Nintendo Official Magazine, industry publication MCV as well as Riot Games and others. He worked as head of content for the British Esports Association up until February 2021, when he stepped back to work full-time on Esports News UK and as an esports consultant helping brands and businesses better understand the industry.