Ex-LCS League of Legends pros Dyrus, Voyboy, LemonNation and more will be playing in a pro-am tournament in the UK next month.
The full rosters for the League of Legends pro-am tournament at i58's League Fest have just been revealed, and ESL UK regular Emil "Larssen" Larsson has commented on his opposition.
The tournament will see the likes of ex-LCS pros Dyrus (pictured) and Voyboy go up against amateurs from the ESL UK Premiership, including Swedish mid-laner Larssen and UK ADC Joekerism who will be playing on the same team.
There are two teams at the pro-am – Team Arcade and Team Project. The winning team will take home £10,000 while the runner-up will receive £5,000.
The full rosters (plus some fighting talk from Larssen and Voyboy) are as follows:
Team Arcade
Kev1n – top (Germany)
TheOddOne – jungle (NA)
Larssen – mid (Sweden)
Joekerism – ADC (UK)
LemonNation – support (NA)
"The chances for my team, Team Arcade, are very high, since Team Project have one more NA player [than us], which means that we've basically got free win."
Larssen
Team Project
Dyrus – top (NA)
Caelan – jungle (France)
Voyboy – mid (NA)
Maplestreet – ADC (NA)
Rhuckz – support (Portugal)
"Team Project is gonna own (dyrone + the kid = OP). Hope to see some of you guys at League Fest next month!"
Voyboy


20-year-old Joseph "Joekerism" Kent is currently ADC for Choke Gaming (check out his profile and recent video montage here), while 16-year-old Larssen was mid-laner for UK org ManaLight before it folded. They will play for Team Arcade.
The pair of ESL UK Premiership players have good experience in the UK scene, and both finished in the top four last season, with Choke in fourth place and ManaLight second (behind Renegades Banditos, who have just won the EU Challenger Series going under the name of Misfits).
Larssen told eSports News UK: "I see this pro-am as a fun tournament, not a competitive one. How I feel about playing with my team, Team Arcade, is that I'm excited to play with UK superstar Joekerism.
"The chances for my team, Team Arcade, are very high, since Team Project have one more NA player [than us], which means that we've basically got free win."
Joekerism added: "Really looking forward to this tournament! It's gonna be the highlight of my LoL career so far – being on a team with players that have been at the highest level of play is going to be an amazing experience!
"I actually have a poster of Voyboy in my room from when he was on CLG, so playing on a stage with him is gonna be so surreal! I've played against Rhuckz a lot in solo queue but it'll be interesting to see how I match up to Maplestreet too. It has an insane prize pool as well."
The six ex-LCS pros have obviously made a name for themselves over the years. The other two up and comers are French jungler Caelan and Portuguese support Rhuckz.
It's #TeamProject vs #TeamArcade in our £15000 Pro-Am Tournament at #LeagueFest! https://t.co/45DjPuFwTC pic.twitter.com/40DJuQKvUZ

— Insomnia Events (@MultiplayEvents) 21 July 2016

Each team will play each other on the weekend of Friday August 26th to Sunday August 28th at i58.
They will play in a range of modes, including:
Summoner's Rift Classic (100 points given to the winning team)
Head-to-Head Challenge (1v1 Howling Abyss matches worth 20 points each)
Battle Royale (like Summoner's Rift but each kill awards an additional three points)
VIP Protection Service (like Summoner's Rift but each time a team's VIP dies, they lose ten points)
Blind Pick Final Showdown (winner receives 200 points)
A statement on the Multiplay Insomnia website read: "League of Legends is a world of big plays and players with even bigger potential, and for many players their biggest goal is to make it big and become a League of Legends Pro. We're taking six ex-LCS pros from across NA and EU and pairing them with four of the fastest rising stars from across EU, then giving them free rein to battle for your affection and £15,000.
"Get your chance to see the pros you love pass on their skills and knowledge to the newest generation of potential LCS superstars."
Read more on League Fest in our article here and on the Multiplay website. 


SUPPORT ESPORTS NEWS UK ON PATREON

By becoming an ENUK patron, you will allow us to produce better content, cover more games and pay for better web hosting (which means our site won't go down from traffic spikes anymore).
Any donation you can offer would be massively appreciated – and we have a bunch of supporter rewards on offer too.
Check out the eSports News UK Patreon crowdfunding page here for full details.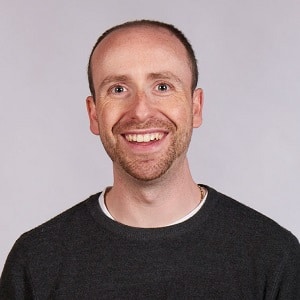 Dom is an award-winning writer who graduated from Bournemouth University with a 2:1 degree in Multi-Media Journalism in 2007.
As a long-time gamer having first picked up the NES controller in the late '80s, he has written for a range of publications including GamesTM, Nintendo Official Magazine, industry publication MCV as well as Riot Games and others. He worked as head of content for the British Esports Association up until February 2021, when he stepped back to work full-time on Esports News UK and as an esports consultant helping brands and businesses better understand the industry.