Image source: Sammie Caine / scan.lusu.co.uk
eSports has been officially introduced into the annual Roses varsity sporting event between the University of York and Lancaster University.
Each year the two universities go head-to-head with a mix of sporting activities, from football to rugby, swimming, basketball, tennis, squash, cheerleading, lacrosse and more.
Each winning team is assigned points; the university with the most points at the end of the weekend wins.
And this year saw the two sides compete in eSports for the very first time.
The brunt of Roses 2016 took place last weekend (April 29th to May 1st), with Lancaster beating York at 216.5 points to 134.5.
The eSports event saw the two universities compete with one another over games of League of Legends, CSGO and Dota 2.
While York started off on the front foot, beating Lancaster 2-0 in Dota 2, the latter came back to win 2-1 overall thanks to victories in League of Legends and CSGO. Lancaster beat their rivals 2-0 in League of Legends.
The matches were shown on the University of York's FragSoc gaming society Twitch page, and FragSoc also provided live updates on Twitter too.
You can also check out an interview with York's White Roses League of Legends team here, who took part in Roses 2016.
David Meehan, FragSoc eSports Officer, told eSports News UK: "Roses is the largest sporting varisty in Europe. eSports has been accepted [into Roses] after a four year long campaign by students at each univeristy.
"Following the recent backing of eSports for BUCS within the NUS, it's an exciting time for eSports in the UK."
It's not the first time eSports has been included in a UK university varsity, but Roses appears to be the first time it's been used in a varsity with an overall points system.
eSports was part of the varsity between Leicester and De Montfort University last year, plus other universities have begun to add eSports to their varsities too (thanks to Tom "Tridd" Underwood for the tip).
David added in a post on the FragSoc Facebook page: "Lancaster took the the final eSports game 2-1, meaning they got the four points. We didn't lose though – no one did. eSports got the recognition it truly deserves for the first time ever, and being part of this experience is something I will never forget.
"Thanks to everyone who has made this possible. Here's to next year, when that trophy will fall into its rightful hands!"
The news comes after the National Union of Students (NUS) passed a motion to petition Sport England and the British Universities & Colleges Sport (BUCS) to recognise eSports as a legitimate sport.
The idea is for UK universities to gain access to more funding and support for students that wish to compete in eSports.
While the eSports motion was passed, it was opposed by members of Loughborough University, who described the motion as "ridiculous" on Twitter.
You can check out our open letter to Loughborough Students' Union VP of Societies on the matter, who has yet to respond to us, though she has since made her Twitter account private.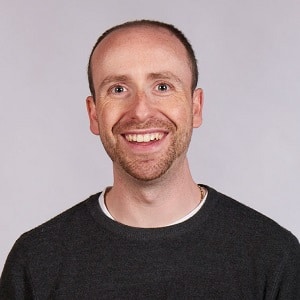 Dom is an award-winning writer who graduated from Bournemouth University with a 2:1 degree in Multi-Media Journalism in 2007.
As a long-time gamer having first picked up the NES controller in the late '80s, he has written for a range of publications including GamesTM, Nintendo Official Magazine, industry publication MCV as well as Riot Games and others. He worked as head of content for the British Esports Association up until February 2021, when he stepped back to work full-time on Esports News UK and as an esports consultant helping brands and businesses better understand the industry.