Yesterday I published an article based on some comments FM-eSports support player Jamie "Tundra" Duthie made, which for me, highlighted what is wrong with the UK League of Legends eSports scene (see the article here).
UK eSports pros, players, fans, casters and more have since made comments on Twitter about their thoughts on the UK eSports scene, and whether it's holding back home-grown talent or not – here's our pick of the comments.

Firstly, I just want to say that it's really good to have open communication and dialogue between people in the UK eSports scene like this, as it encourages healthy debate. And I'm happy to cover your views in future articles, please just give me a shout if you're interested in me covering something.
Ignoring some strange comments about the National University Esports League (I'm not sure what they have to do with this, in my opinion the NUEL are a fantastic way of getting emerging talent into the spotlight to begin with), first up, we noticed one of the UK's best League players make a comment.
H2k pro League of Legends support player Raymond "KaSing" Tsang responded to our original article with the following:
@eSports_News_UK @Tundra_LoL how does uk scene growth affect where you go in pro league if snoopeh, fredy, impaler and myself have made it?

— mitnavnerkasing (@kasinglol) November 7, 2015
This is a good point, and at this point I want to make it clear in my original article I wasn't saying that the UK scene stops pros from making it on the global stage, but simply that more can be done to improve it and nurture talent here.
Former Crew e-Sports Club player Marcus "Blumigan" Blom said: "There is legit no reason that the UK should get more support than any other European country though, and [Tundra's] roleswap was an active choice, it's not like he was forced by a team to swap to support and throw away four years toplane."
Terracotta Army's mid-laner Sean17 added: "I think people need to stop looking at the UK scene as a job and more of a unpaid internship, to get experience and skill to compete in Europe."
Choke Gaming's owner Vince Clarke said that the UK playerbase is toxic.
"Tundra, you could probably slot into an LCS Challenger team, no doubt about it. You're a good player and put in a lot of effort," he said. "Unfortunately with the UK, comes a lot of flame. We're a little behind here and there's a lot of flame for people that actually are very good.
"In a large UK community, you've part of the top ten or top five group of people – you should be proud of that."
Read more from Vince here.
Peter "xL_Ped" Goldingay, mid-laner Excel Esports, took the time to write a really interesting post here.
He believes that the best UK players should be able to go from the NUEL, to the UK scene, to the EU scene then onto Challenger series/LCS, and that the fact that UK tournaments require teams to have three of their five players from the UK is holding the scene back in a way.
He explains: "This isn't good, because at the moment, new players to the UK scene (xL Billy, NUEL players, Dynasty) and those with a lot of potential (Joekerism, Brixton, Sean17) are being hindered in their development, as the teams who are able to substitute in EU master/challenger players are those who are dominating the scene, so players get disheartened and quit or give up on their development.
"If event organisers (iseries excluded) change their rules back to 5/5 UK, then the scene should be more competitive, as it won't be about 'who you know' in regards to EU players, as allowing two EU players on a team broadens the talent pool which teams can choose from. Nothing is stopping an organisation from having a UK roster and then a separate (but somewhat entwined) EU roster for EU tournaments. The point is keeping the UK scene competitive, so that both players will want to keep improving and not give up because one team has some challenger EU player to boost their roster significantly; and so that organisations are not pressured into flying EU players out to events."
Fnatic Jarge, head analyst for the Fnatic League of Legends team, also wrote a long post.
"If UK players want to be successful they actually have to start trying to improve," he commented.
"When I first started seriously doing coaching in Challenger Series, I had a full-time job, but I still invested 8+ hours every day and the majority of my time in days off into improving my team and improving myself as a coach. I maintained this schedule for around 1.5 years until I got a job offer from Fnatic. But let's be clear – I had been coaching for two years before I even got a single pay cheque, improvement takes time and people should be patient.
"Let's also address the EU involvement. When I was coaching FM, we had two EU players. This is because the team had higher aspirations than just UK scene. UK players who say that the involvement of EU players ruined the UK scene are literally just jealous of the fact that they were never good enough to make it in the first place. What the EU imports did, was raise the quality of the team as a whole, which allowed those UK players to improve and compete in a better environment. This in turn raises the skill level of the UK players inside the team – and forces UK players outside of it to step up and compete or simply lose."
Caster Ceirnan "Excoundrel" Lowe ended with a good point: "Maybe if we took a leaf out of NUEL's book and tried working on rosters/talent instead of jumping ship and importing talent just for the short term gain, we'd be in a better place."
Thanks for all your comments. If there's any we've missed or you'd like to make a comment, please leave one in the comments box below.
Get more eSports News UK content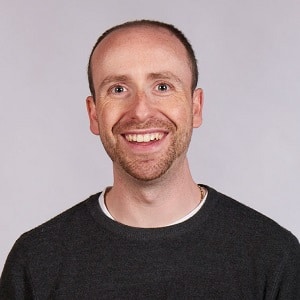 Dom is an award-winning writer who graduated from Bournemouth University with a 2:1 degree in Multi-Media Journalism in 2007.
As a long-time gamer having first picked up the NES controller in the late '80s, he has written for a range of publications including GamesTM, Nintendo Official Magazine, industry publication MCV as well as Riot Games and others. He worked as head of content for the British Esports Association up until February 2021, when he stepped back to work full-time on Esports News UK and as an esports consultant helping brands and businesses better understand the industry.