Benjamin "Problem X" Simon.
Remember the name.
To those of you who think UK eSports is dead, this 23-year-old was the only Brit to win an eSports tournament at DreamHack London last weekend, taking home $2,500 after finishing first in the Ultra Street Fighter IV contest. It's one of many tournaments he's won.
In this exclusive post-DreamHack interview, I ask him about that victory, his complete winning record, what can be done for UK players to improve in other games and what's next for him. And yes, I left the emotes in his answers for an extra touch of personality!

Congratulations on winning DreamHack London 2015! How does it feel?
It feels great to win DreamHack London. I have been getting consistent top 3 results and a few wins, and I have been putting in a lot of work, but it's always nice to get that first place especially on home turf in London ?.
The competition was very tough; it was a completely stacked tournament with a lot of accomplished players – this made the win even more satisfying for me.
How did you get into the Street Fighter eSports scene?
Well originally I started as a Call of Duty online player, then I bought Street Fighter IV and found it fun. I used to play online with friends and they told me about offline tournaments.
I went to my first tournament in 2010 and I came 38th ? – but it was my first. I then met the UK scene, started going to weeklies and practiced more. And I have been improving and attending tournaments ever since.
What other tournaments have you won? What's your professional record?
I have won the qualifier to participate in the 25th anniversary tournament for Street Fighter – the biggest tournament ever for Street Fighter. When I was there I beat American world champion Justin Wong there and eliminated him – that is my personal best achievement.
With regards to tournament results, I came:
1st – Vsf 2013
1st – IVGC 2014
1st – Irish Open 2014
1st – EGX 2014
3rd – Dreamhack Summer 2014
4th – Summerjam 2015
2nd – Dreamhack Summer 2015
2nd – Vsf 2015
1st – Celtic Throwdown 2015
1st – DreamHack London
I've also had many other top 4 placings around the world.
You were the only British player to win at DreamHack London. Why do you think there's a lack of top-level UK pro gamers as a whole?
Well, expenses is an issue. Gaming can be very expensive if you're not achieving results as you have everyday life to think about and maintain – and London is expensive ?.
And secondly, people over here are lazy. They want immediate results – they think for the short term. But you have to think long term and invest time and money until you get a sponsor and your skill level gets to the top.
There's always more you can do and nothing comes overnight.
UK mentality is all about 'now now', which is why I think a lot of people don't stick at this path.
What's your weirdest or funniest tournament memory?
My funniest moment was at World game cup 2013 in France when I was rocking on my chair on stream during my match, and I completely fell off in front of everyone. ??
What do you think of Street Fighter V? How do you think that will change the competitive Street Fighter scene?
Street Fighter V looks great – interesting characters and game mechanics. I am eager to see the end result of the game. I think more players from the scene will try and get involved, so I believe this new game will only develop the scene further.
What are your aims and ambitions going forwards? What's next for you?
My aim is to keep winning and manage to secure a nice sponsor, as I still don't really have one ?.
I want to be a prominent figure in eSports – somebody people look up to and aspire to be like ?.
Also, this year I want to qualify and win Capcom Cup – Street Fighter IV's biggest tournament of the year – so I have a lot of events in the pipeline, starting with a Capcom pro tour event in Norway and EGX in Birmingham this weekend – wish me luck ?.
What is your favourite arcade stick when playing Street Fighter?
I actually play on a control pad, not a stick. The pad I use at the moment is a Mad Catz Street Fighter X Tekken fightpad.
Well, that's certainly told the lot of us who thought arcade sticks were for the pros! Thanks for your time, Benjamin. And why on Earth are brands not sponsoring you yet? For the love of God, someone get this man a sponsor!
Watch the DreamHack London 2015 Ultra Street Fighter IV final on Twitch between Problem X and Afii
Check out all the results from the tournament here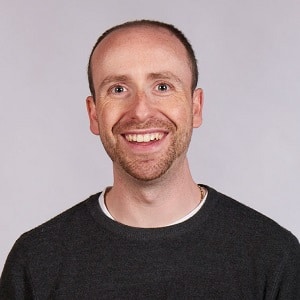 Dom is an award-winning writer who graduated from Bournemouth University with a 2:1 degree in Multi-Media Journalism in 2007.
As a long-time gamer having first picked up the NES controller in the late '80s, he has written for a range of publications including GamesTM, Nintendo Official Magazine, industry publication MCV as well as Riot Games and others. He worked as head of content for the British Esports Association up until February 2021, when he stepped back to work full-time on Esports News UK and as an esports consultant helping brands and businesses better understand the industry.