Another week, another UK-based eSports tournament, another British rising star emerges.
This week it gives me great pleasure to report on the winner of the six-game Virgin Media Hexathlon tournament: Alexander "Raven" Baguley – a fine, genuine man and believe it or not one of my old close World of Warcraft guildmates from almost ten years ago (I clearly taught him everything he knows).

The 26-year-old Manchester-born Hearthstone pro, who plays for London Conspiracy, went home with £5,000 (as well as free broadband for a year and a Special Edition PS4 with Destiny) after winning the Hexathlon, a six-game tournament consisting of Hearthstone, Heroes of the Storm, Smash Bros, Destiny, FIFA and Smite.
Players gained points in each game, based on how well they performed – with Raven being awarded most points overall. Each player only played each game once.
For the single player games (Hearthstone, Smash and FIFA), participants were randomly matched against each other for one match, and gained points based on win/loss.
For the MOBAs (Smite and Heroes of the Storm), players were randomly put into two teams of five to play each other, with points being awarded for the team who won, as well for kills, assists and minus points per death.
Raven says the final, which saw the top six players battling it out in a Destiny free-for-all, was "tense"!
"It feels great to win," he told me. "The tournament was always going to be difficult, as instead of playing one game, each player had to play six different games.
"And to technically be crowned the best "gamer" in the UK is pretty big!"
Im home, still cant believe it! thanks to everyone who sent nice messages it really helped!! I am KING OF GAMES!

— Raven @EGX (@RavenHSUK) September 27, 2015
He has certainly come a long way since the days of running around as a noob paladin called Lutipold in WoW. Well, Luti – I mean, Raven – you have made a name for yourself now; just don't forget where you came from, eh? 😉           Team EnVyUs win at CSGO… AGAIN
France's Team EnVyUs won the CSGO tournament, just one week after being crowned victors at DreamHack London. Go on, off you go now, back to France – stop humiliating us Brits in our own backyard please. Yes go on, rub it in with your tweets, why don't you.
Out of 4 @Gfinity CS:GO appearances this year, we have taken 3 championship trophies home. England is good to us. pic.twitter.com/Qv9Y43aLMf — EnVy (@TeamEnVyUs) September 27, 2015
Luffy crowned Ultra Street Fighter IV champ


Luffy beat Valmaster in the grand final to win the EGX Fight Zone Pro Tour Ranking Event.
Both players performed well at DreamHack London last week, but Problem X went on to win that tournament. Check out our full interview with Problem X here.
Xenex pick up Dota 2 EGX crown
There we have it our guys won the Grand Final of the @ScanComputers @EGX #Dota2 Challenge Cup! Thanks to @GamersApparel @OnlineKeyStore

— XENEX (@teamxenex) September 27, 2015
XENEX won the Dota 2 Challenge Cup during EGX 2015 – hats off to them.
Project Cars
There was also some Project Cars action on the weekend – Matthew Chirgwin won on the Friday, with Thomas Jacobs winning on Saturday. Both are from TSA Racing.
We're just trying to find out about the other winners (from Thursday and Sunday) and will update this post accordingly.
Prizes for all four winners included trophies, merch and games.
Were you there at the weekend? Share your eSports experiences with us using the comments section below.
Hide our ads and become a premium reader to support ENUK today from just £1 per month!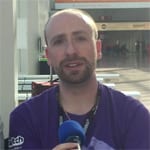 Dom is an award-winning writer who graduated from Bournemouth University with a 2:1 degree in Multi-Media Journalism in 2007.
A keen League player and WoW RPer, he has written for a range of publications including Games TM, Nintendo Official Magazine, games industry publication MCV as well as Riot Games. He currently works as full-time content director for the British Esports Association.