When I was at DreamHack London earlier this year, sitting in the press room, a few British guys from within the scene entered the room.
"UK eSports is dead," one laughed. "If that's the best we can do, we have no chance," another quipped. They were commenting on the fact that the only British CSGO team at the event, EZskins, had just been demolished 16-2 by Team Dignitas' Danish team. But while they were having a laugh, deep down I could tell they were frustrated. And it got me thinking about the current level of eSports in the UK.

It sounds weird, but I was at an IT conference earlier this year, and Olympic gold medallist Kriss Akabusi was giving a motivational talk.
He said: "Your brand is not what you say it is – it's what we (your customers or fans) say it is when you're not there."
He's spot on. If UK eSports is a brand, it's not being looked on very lightly at the moment. Sponsors and tournament organisers (hell, even journalists like myself) might bang on about how 2015 is the breakthrough year for UK eSports.
And while we have had things like the first Dreamhack in London, the opening of Gfinity's London eSports arena, League of Legends quarter finals selling out at Wembley, ESL pulling in a record 807,720 unique viewers in total for its previous Premiership tournaments, GAME buying Multiplay, and more, there is still work to be done.
Fans on Twitter, Twitch and Reddit still slate UK eSports, because at the moment and in general, the British players just aren't on the same level as some of the global pro gaming superstars.
Team Dignitas is arguably the biggest and best eSports organisation set up and based in the UK, and today most of its teams are filled with non-British players.
According to its website, and including the addition of its latest UK Hearthstone player Todd "Anakin" Rolls, Team Dignitas has 40 players on its books. Five of those are streamers and not professional competitive gamers. Of the 35 remaining, just 10 are British – around 28.5% of its pro playerbase.
Honestly, that's not a bad figure, especially when you consider it's on par with the English football Premier League. And if you were to argue that it should be closer to 50% or above, the blame doesn't lie with Team Dignitas – it goes much further than that.
In the US and Korea, these countries obviously have much larger populations than the UK, and of course this means there are more players to choose from.
Secondly, the mentality is different abroad. In Korea the number one focus is on winning. From there, this means the players practice religiously – and work on their mental strength – to get to that goal. This is something we need to improve in the UK, as EZskins' UK team captain admits:
So embarrassing. We have our mental game to fix before we can play vs the best

— Brandon Weber (@webercsgo) September 19, 2015

Then there's the games themselves to consider. It's a real shame that League of Legends, arguably the biggest game in eSports right now, doesn't have a single UK player in Team Dignitas' line-up.
Our strengths still lie in games like FIFA and Street Fighter (British player Problem X won the Dreamhack London tournament last weekend, and players like Ryan Heart are well known in the fighting game scene too, which is great news for UK eSports).
Both of Dignitas' FIFA players are British, and three of its five Smite players are too, while two of its seven Trackmania players are Brits. Three of its five Hearthstone players are British, too, which is good to see.
Lastly, the money isn't filtering its way down to the players as much in the UK, especially with the more amateur teams. There are sponsors, of course, but more money could be generated to improve the scene further.
Team Dignitas manager Michael "ODEE" O'Dell told me earlier in the year: "UK CSGO teams are struggling at the moment because they're all at university and they don't earn enough money, so that's a real problem. If they earnt enough money, we'd probably have the best teams in the world on Counter-Strike."
He went on to say that the forming of an eSports governing body, plus the backing of big broadcasters and the Government, could help grow eSports in the future, and generate more money to pump into the UK scene, which will filter its way down to the teams and players.
"A governing body will mean more money will come into eSports, so I can pay big salaries to players. They wont have to worry about making a living if they're good enough to come and play for us," he added.
"So in the UK we definitely need to catch up. We have the players here that can compete on a global level, but the problem is as they're so young they have the choice of school and university, which is obviously important and it's something we advocate – to do their education first. So they've got the choice: "Do I become a pro gamer or go to university?"
"The annoying thing is there are world champions out there; they just don't know they are world champions. We need to find them."
Dignitas is always on the lookout for UK talent, and as mentioned earlier runs Gamer Searches, having finished its latest Hearthstone player search.
ESL has predicted that a truly world-class UK eSports team will emerge within the next two years, and things like the weekly ESL Premiership CSGO and League of Legends matches are providing a platform for top talent to emerge.
I for one believe in the UK eSports scene. It's still finding its feet, but through the initiatives mentioned in this article, I really believe it will grow much stronger in the years to come – and I hope to be there as it does, covering it every step of the way on this blog.
Who's with me?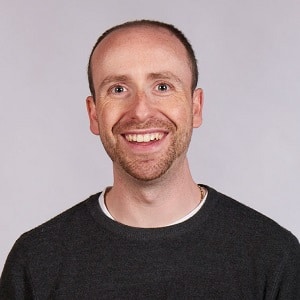 Dom is an award-winning writer who graduated from Bournemouth University with a 2:1 degree in Multi-Media Journalism in 2007.
As a long-time gamer having first picked up the NES controller in the late '80s, he has written for a range of publications including GamesTM, Nintendo Official Magazine, industry publication MCV as well as Riot Games and others. He worked as head of content for the British Esports Association up until February 2021, when he stepped back to work full-time on Esports News UK and as an esports consultant helping brands and businesses better understand the industry.