Choke Gaming sealed their third win of the ESL UK League of Legends Summer Season, putting them level on points with FM eSports at the top of the table.
A hard-fought first game was followed by a more dominant 22-9 victory over Team Paria, thanks to a formidable performance in the second game from Choke's dangerous duo – jungler Dongs and top-laner ddumbo.

League of Legends Premiership Summer Season – September 12th 2015 (week 5)
Overall star summoner: ddumbo, Choke Gaming
Game 1 highlights
Choke Gaming – blue side
ddumbo (Gnar) – top
Dongs (Elise) – jungle
DxAlchemist (Lulu) – mid
Nocturnal Plex (Kalista) – ADC
The Hadow (Tahm Kench) – support
Team Paria – red side
MnM Flash (Katarina) – top
Nemesiz (Lee Sin) – jungle
Qtbaconpiggy (Ahri) – mid
AoA iPugx (Tristana) – ADC
Im Best Support (Braum) – support
Team Paria looked the most lively as the game began, with first blood going to AoA iPugx (Tristana), and Nemesiz (Lee Sin) getting two early kills, getting away by the skin of his teeth after killing DxAlchemist (Lulu) mid.In the seventh minute, Dx got his revenge after killing Qtbaconpiggy (Ahri) mid, and so nearly dies himself thanks to the incoming minion winion wave. 3-2 to Paria.
Nemesiz soon retaliates to kill Dx mid again, putting Nemesiz on a killing spree. The early battles around middle in the early game were plenty, making for some exciting plays.
There were many pockets of small fights early on; the match was very even at the 14 minute mark, with each team having six kills each. A clever play saw Dx flash ignite to pick up a kill bot (assassin Lulu is real)! Qt dies and Choke takes the lead at 7-6 at this point.
At 17 minutes, the even match continued, with each team having 25.5k gold each. Nemesiz makes an impressive dragon steal to give Paria its second drake of the game, but he dies in the process, allowing Choke to lead 9-6 and take the mid tower. It's now two towers apiece.
Over the next five minutes there were plenty more even trades, with Im Best Support being taken down several times by Choke, caught wandering.
The heated battles in the middle of the park continued, with Qt landing a good charm against Dx to take him down and make the game 11-10 to Choke.
At this point, Paria took their third dragon of the game but Choke instead sneakily headed to baron, to take it down easily. This allowed them to push mid and take the second tower, but AoA was having none of it, slaying The Hadow and making an amazing escape afterwards into the bot river.
Despite his death, The Hadow took the game by the scruff of the neck at minute 27, swallowing champs like a pro and supporting his team to pick up a few more kills at 18 to 15 and six towers to Paria's three.
At the half-hour mark, the game slowed down, as both teams attempted to establish more map control.
At minute 33 it exploded into action once more, with an absolute carnage teamfight mid, and The Hadow helping his team again to win this right at 3 kills to 2. Overall it's 22 kills to 20.
Choke then took their second baron – with Nemesiz failing to take it – before The Hadow goes in too early mid and gets taken down. Choke push mid and try to take the inhibitor turret but retreat.
But two minutes later, some fantastic play from Nocturnal and Dx sees them take out four Paria members to push fast – and take the game. 1-0 to Choke.
Stats: Game 1
Star summoner: The Hadow, Choke Gaming
Special mentions: Nemesiz, Team Paria | DxAlchemist, Choke Gaming
First blood: AoA iPugx, Team Paria
Game length: 36:59
Choke Gaming
Kills: 26
Towers: 9
Dragons: 1
Gold: 66k
Team Paria
Kills: 21
Towers: 3
Dragons: 3
Gold: 57k

Choke Gaming – red side
ddumbo (Gnar) – top
Dongs (Rek'Sai) – jungle
DxAlchemist (Lux) – mid
Nocturnal Plex (Lucian) – ADC
The Hadow (Braum) – support
Team Paria – blue side
MnM Flash (Katarina) – top
Nemesiz (Lee Sin) – jungle
Qtbaconpiggy (Zed) – mid
AoA iPugx (Mordekeiser) – ADC and team captain
Im Best Support (Blitzcrank) – supportMatch report
The second game started as feverishly as the first game finished, with Nocturnal Plex picking up the first blood with the help of a gank bot at the three-minute mark.
One minute later, Qtbaconpiggy made arguably the best escape of the day. After picking up a kill mid to make it 2-2, he got the hell out of there with probably the tiniest slither of health possible.
Dongs ganks top to slay Flash, teaming up well with his teammate ddumbo top. Those two would go on to make a deadly duo throughout the game, and make life very difficult for Team Paria indeed.
Team Paria responded positively, with Im Best Support roaming aggressively across the map as Blitzcrank, attempting to make some ambitious grabs. At the ten-minute mark, he made a noble play, flashing in mid to attempted to grab a Choke player, but Dongs was there instantly to scare Im Best Support away, helping Choke pick up a few kills along the way.
A few trades bot later and it's 8-4, with Dongs playing well at 4/1/3.
Im Best Support is almost punished at 12 minutes in, for roaming too much, but manages to get away again for a few moments, before Nocturnal finishes him off by shooting through the raptor camp. At this point it's 10-5 to Choke, who maintain a gold lead of 22k to 18.7k.
From here on in, Choke exert their dominance on the game. Flash is caught out top as ddumbo slays him, letting Choke take their second top tower, but Paria manages to secure the first dragon of the game at 15 minutes in.
Flash attempted to make a bigger impact on the game at this point, leading his team mid, but it wasn't enough, as ddumbo racked up some impressive CS, and a 4/0/2 personal score.
At the 17-minute point, Nemesiz managed to shut down ddumbo top, but it would prove to be his only death of the game. Choke have five towers taken down at this point, with Paria still looking to claim their first. The gold gap extends with Choke at 32.4k to Paria's 25.3k.
Choke pick up some more kills top and bot, with ddumbo leading the line bot. The Hadow makes a great escape, leading to Choke shutting down Nemesiz in the bot river.
It's 20-9 at this point and Choke are running away with the game, before Paria surrender at 20 to put themselves out of their misery. It's another victory for Choke, who are now hot on the heels of FM eSports at the top of the ESL UK Premiership League of Legends table.
Star summoner: ddumbo, Choke Gaming
Special mention: Dongs, Choke Gaming
First blood: Nocturnal Plex, Team Paria
Game length: 20:20
Choke Gaming
Kills: 22
Towers: 5
Dragons: 0
Gold: 38.6k
Team Paria
Kills: 9
Towers: 1
Dragons: 1
Gold: 29.4k
Commentary corner: Quote of the match: 
"His mind is telling him no, but this time his body is… not going to say yes!"

Final standings as of September 12th 2015


More information: ESL UK Premiership homepage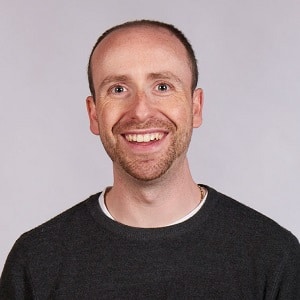 Dom is an award-winning writer who graduated from Bournemouth University with a 2:1 degree in Multi-Media Journalism in 2007.
As a long-time gamer having first picked up the NES controller in the late '80s, he has written for a range of publications including GamesTM, Nintendo Official Magazine, industry publication MCV as well as Riot Games and others. He worked as head of content for the British Esports Association up until February 2021, when he stepped back to work full-time on Esports News UK and as an esports consultant helping brands and businesses better understand the industry.