Want a decent gaming headset that costs less than the price of a new game? The Gioteck EX-05 claims to be 'the ideal choice for serious gamers'.
We put it to the test in our review, including a close-up video look at the headset.

Product: Gioteck EX-05
Platform: Xbox 360, PS3, PC, Mac
Producer: Gioteck
Release Date: Out now
Price: Around £30 to £40
Reviewer: Dom Sacco
The EX-05 is the Ford Ka of gaming headsets. It's light, nippy, affordable and does the job, but lacks some of the top-of-the-range features from other rivals. However, if you're still learning to drive (or in this case haven't yet purchased a headset for your Xbox 360, PS3, PC or Mac), this device from Gioteck will show you exactly what you're missing out on.
After slipping on the EX-05, the first thing you notice is the deep cushioned ear cups. Despite feeling a little flimsy, these are not going to get remotely uncomfortable even after three or four hours of gaming; they really let your ears breathe and fit snugly. When combined with the lightweight headband, what you get is one of the most comfortable low-priced gaming headsets on the market.
The headband cups the top of your head well – especially if you have short hair, but we can't imagine it being too comfortable with those of you who have long, bushy, rock 'n' roll hair. Thankfully it has metal adjusters – perfect for those big-headed gamers.
The downside of having deeper ear cups means your ears aren't as close to the speakers – not helped by a maximum volume that isn't very loud – and so sound creeps into the outside world. In short, people in the room with you will almost certainly be able to hear what you're playing. There's no bass expander either, so you'll have to get used to a treble-focused game experience, though cranking the volume up to full helps provider a fuller sound.
Watch our Gioteck EX-05 headset video review here:

The EX-05's transmitter is super light, and features volume controls for game sound and voice chat, as well as a mute option and a switch that lets you play on either Xbox 360 or PS3/PC/Mac. Frustratingly, there's no clip on the transmitter, so it will move around as you're gaming.
However, the headset comes with a chat lead for Xbox 360, which plugs into the transmitter and Xbox 360 controller, allowing you to use the EX-05's microphone to chat while gaming online. This is a nice bonus, as this lead doesn't always come bundled with other headsets on the market.
Speaking into the microphone is simple enough, but the 'flexible mic arm' isn't as flexible as it could be, and tends to bend into two or three positions. For example, you can't precisely move it closer to your mouth like other headset mic arms allow you to. The mic itself is of decent quality, considering the price of the headset, and it's noise-isolating so it focuses on your voice and blocks out other potentially distracting sounds in the room pretty well.


Setting up the EX-05 is a dream. You simply plug the USB connector into your console or PC, then insert the red and white cables into your TV or other input device. Simple and effective. The EX-05 headset also comes in two variants: Bluetooth and wired. We were testing out the latter and the cable is pretty long, but not a complete nuisance.
We've been using the headset for around one month now, and have to say it's a pleasure to use, a perfect starting point for new gaming headset users and an ideal gift.
Verdict
Lacks top-notch features, but an ideal entry point for gamers who want a decent headset.
7/10
Pros: Very comfortable, easy to set up and excellent value for money.
Cons: A little flimsy, not as loud as other headsets, no clip for the volume control transmitter and you can't hear your own voice through the speakers.
For more information visit www.gioteck.com.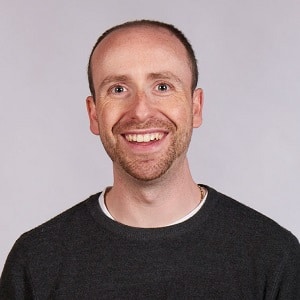 Dom is an award-winning writer who graduated from Bournemouth University with a 2:1 degree in Multi-Media Journalism in 2007.
As a long-time gamer having first picked up the NES controller in the late '80s, he has written for a range of publications including GamesTM, Nintendo Official Magazine, industry publication MCV as well as Riot Games and others. He worked as head of content for the British Esports Association up until February 2021, when he stepped back to work full-time on Esports News UK and as an esports consultant helping brands and businesses better understand the industry.