UK esports organisation Quadrant were crowned champions of the Europa Halo LAN in Blackpool on the weekend.
32 teams took part, making this Halo's biggest European esports events in 13 years, in terms of the number of teams competing.
Quadrant, the esports organisation set up British F1 star Lando Norris three years ago, defeated Navi in the grand final, 3-4 and 3-2, with the final game on Recharge resting on a knife's edge. Quadrant won this game 50-49, with one kill being the deciding factor.
Due to a time contract with the venue, the best-of-seven sadly couldn't happen, according to the Europa Halo Blackpool LAN Liquipedia page, and the reset was reduced to a best-of-five instead, giving Quadrant the win.
Quadrant have an all-French Halo roster (Lqgend, Sica, SLG, TchiK and coach KronosZer), while Navi features two UK players (Jimbo and Snipedrone), plus Irish player GloryGGz and Dutch player zMightys, and UK coach Wonderboy.
Other teams taking part included Clique Esports, Frostbite Esports, Team Vuelta and more.
Blackpool lights up in Master Chief green to celebrate Europa Halo LAN
The event took place at the Winter Gardens, with UK-based creative agency Jellymedia, Blackpool Council and business collective Blackpool Pride of Place Partnership teaming up to organise it.
The Blackpool Tower was lit up in Master Chief green to mark the occasion, with drone hire company Buzz Drones and videographer Ben Beale helping to create the below teaser video:
The Blackpool Europa LAN Twitch stream generated nearly 80,000 views across the two days, on the weekend of November 11th and 12th 2023.
Partners included Vodka Revolution Blackpool, The Imperial Hotel Blackpool, Quadrant, Blackpool and The Fylde College (who had staff backstage). Also, HaloCréa was promoted and merch was created with The Koyo Store.
Tickets cost £35 for entry to both days, with esports running for eight+ hours per day. Blocks of team passes also sold out within 15 minutes each time more were put on sale.
There was a free after party for guests at Vodka Revolution, which was kitted out Halo style, with Master Chief cocktails and discounts on offer.
The Europa Halo Blackpool LAN was first announced back in July, and the Blackpool prize pool was boosted by eventual winners Quadrant in September. The prize pool was £7,500 overall.
Blackpool 'deadly serious' about esports, as Europa Halo LAN paves the way for more potential events
Jamie Hughes, Jellymedia business development manager, told Esports News UK ahead of the event: "This is genuinely a different approach we've taken.We don't have to follow the esports conventions or structures, and can play around with it a bit.
"Jellymedia were approached by a partnership involving Blackpool Council, and Blackpool Pride of Place, which is like a Prince's Trust for businesses, encouraging businesses to collaborate for the greater good and create infrastructures.
"Blackpool has always been big on exploring new ideas and is pushing big for digital aspects. The North Atlantic link, the main conduit for the internet, comes out of Blackpool, so technically you can get the fastest internet in the UK in Blackpool, so they're building on that. One of the prongs they built out was esports.
"One aspect of this was education in schools and colleges to both train esports pros of the future, and also use esports as a platform to get disaffected young people back into education using esports as the hook. And the other one, as Blackpool is a cool and trendy venue with music, Strictly Come Dancing and punk festivals and all sorts, they wanted esports to be a part of that and make Blackpool an iconic place.
"I don't think many places have that authentic geographical link with esports, there's no Lords of cricket or Wembley of football in esports. My long term vision is to make Blackpool synonymous with esports, to be one of the go-to welcoming venues for any esport at any level to go: 'We want to run an event, let's go to Blackpool as it has great hotels, great hospitality and a great range of venues at different sizes'.
"So Europa Halo is not a one-off, it's a test event designed to showcase everything Blackpool can do, and all the wraparound stuff, and what makes it unique is it's not funded by any one person. It's funded by the council with the intention of showcasing it as a test event and for Blackpool to make its money back from people staying in hotels, buying products from shops and eating from restaurants. It's a good figure they've put in, a decent amount of money, and we have sponsorship support too.
"Blackpool are deadly serious about what they're doing, so this is the first step into a longer-term campaign. A successful event in November could open the door for many more to be held in Blackpool.
"It's really nice to see a town willing to take a leap of faith in esports and put its money where its mouth is, and understand it's about the impact of people coming to the area, not necessarily making big money on tickets and overpriced merch, that's not what we're going for.
"I reckon a lot of councils and local authorities will have esports somewhere in their master plan, but Blackpool has been the first that's kind of gone, 'no, let's actually make it happen. Find out what it needs, get the right people and let them go with it'."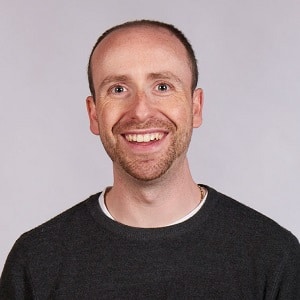 Dom is an award-winning writer and finalist of the Esports Journalist of the Year 2023 award. He graduated from Bournemouth University with a 2:1 degree in Multi-Media Journalism in 2007.
As a long-time gamer having first picked up the NES controller in the late '80s, he has written for a range of publications including GamesTM, Nintendo Official Magazine, industry publication MCV and others. He worked as head of content for the British Esports Federation up until February 2021, when he stepped back to work full-time on Esports News UK and offer esports consultancy and freelance services. Note: Dom still produces the British Esports newsletter on a freelance basis, so our coverage of British Esports is always kept simple – usually just covering the occasional press release – because of this conflict of interest.