The latest Epic.LAN in Kettering was certainly one to remember, with the tri-annual LAN reaching its 40th event and marking its 20th year in operation.
The event has built a reputation within UK esports and the Counter-Strike community in particular – but why? Who won at the latest event in October 2023, and what happened during the charity showmatch and community party? Dom Sacco visited Epic 40 and spoke to several people involved to find out.
Raptors win UK's first CS2 event at Epic 40, Gumpster explains how it's become one of Europe's biggest CS LANs
It's been an incredible few months for Raptors, who put on a dominant display at Epic 40 to win the Counter-Strike tournament.
Raptors secured a string of 2-0 victories in the upper bracket before beating K10 in the final, 2-0.
Their victory also comes after Raptors won the last ESL Premiership LAN at Insomnia 71 and ESL announced the closure of its national leagues. Raptors' roster parted ways with the organisation shortly after Epic 40.
"This is the first UK CS2 event, and one of the first European events in CS2, so it's kind of a privilege," Tom 'Gumpster' Gumbleton, league ops manager at Epic.LAN, told Esports News UK.
"I was there at I-series 11 years ago when CSS passed the baton to CSGO. And anything can go wrong at these kind of tournaments, there were a few issues but for the most part CS2 was run incredibly smoothly.
"We believe we are now the single biggest Counter-Strike in Europe, because of how many teams we have. We had 32 teams at this event, and DreamHacks are getting around 20, and Assembly gets about 18 or 19. So bigger LANs aren't getting the numbers we do, in terms of Counter-Strike, so I see that as one of my achievements, that the Counter-Strike believes in us and what we do as an ethos."
How did Epic.LAN cater to the vocal UK CS community so well?
"For the most part, it's working out what they're actually wanting," Gumpster continued. "A lot of the feedback we get from event to event was quite similar – seeding or bracket issues, or the timings were wrong – certain things we could control.
"So during the pandemic we introduced a seeding panel. [CS admin and self-proclaimed data nerd] Finn has this master document where he builds all the profiles for all the teams participating, and sends that out to panellists, who give us back and we average it out. And it just works."
"The community loves it because they get a pot draw on stage, where they can watch it happen like the Champions League, and it's all fair and no one can moan about what pots they're in, because it's been researched and the scene has got involved in that. And the more you involve them, the more they're gonna get involved in the actual LAN itself and be a part of that running of it. That's what some other tournament organisers don't understand or really care about.
"Yes the community can be quite abrasive and aggressive, or visual on Twitter, but you've got to get to that root cause of the problems and think, how do you communicate with them? And we've done that. We've made sure they are being catered for.
"Some will say the prize pool (£2,000 to £5,000 in CS) isn't big enough, and I agree. It's a community LAN so at the community level there's only so much you can do, but I know OnScreen mentioned that the EpicLAN prize pool hasn't really gone up over the years. If you factor in inflation, you're not actually getting much out of that prize pool now. But there's only so much you can do, we need more sponsors or logistics around it. But where the business is going now, we're definitely on the right path for that.
"Keep coming to EpicLAN and supporting grassroots LAN events, whether it's Epic or other events, keep coming. They're a core part of gaming – let's enjoy them for what they are."
Around the prize pool, it's worth noting Epic.LAN makes a loss from its own events, and instead generates revenues from white label events for other brands, events and tournaments throughout the year. Sponsors like Intel, Overclockers and DrayTek contribute to prize pools and more, and it's clear the Epic.LAN team attempt to keep prices down for guests, with the LAN a proving ground for rising talent to shine in front of the community.
Speaking of which, the CS event also attracted a larger-than-usual viewership from overseas this time around:
TLR on Epic.LAN: 'There's more that goes into it, people care more, and more teams show up'
From a team perspective, we caught up with The Last Resort (TLR) at Epic 40, who brought some experienced hands to their team including Jacky, Byfield and AliG (pictured below, left to right), along with Geckeos and Drummo.
Jacky told Esports News UK: "The fact they put on a CS2 LAN event, with all the trials and tribulations that come with it, not having a plugin and these other issues, it's been a great LAN. It's nice to feel CS2 on LAN straight away in the UK. So EpicLAN has done a great job there. And I love CS right now – I've never been more into Counter-Strike. Thanks to everyone that's been involved."
Geckeos added: "I think it's been really fun. It's been really competitive. I've only been to Insomnia and this is my first EpicLAN, and Epic does the LAN much better. There's more that goes into it, people care more, and more teams show up. Thanks to TLR and the team at Epic, it's been a great experience."
Byfield commented: "Insomnia has lost its touch with the community. With Insomnia prize pools shrinking, with the lack of HLTV coverage there, it doesn't incentivise the players to spend money to come, to travel, whereas if you get top four at EpicLAN you're on HLTV, this is where you get exposure if you want to get a name for yourself as a player now."
AliG also said: "EpicLAN is a fantastic event. It's what i-series used to be 10 years ago, it's community-driven, everybody gets on… it's not EpicLAN's fault but there's still not that next step in UK esports. I don't know how it could be solved. There are so many players here in academy teams in big orgs and they have the potential to go really far, but [to get there] they have to go to Europe, they have to go a long way from home just to even perform at that top tier. So I still think there's stuff to be done."
Almost £3,000 raised for Breast Cancer UK in Binmen vs Grannys Knockers showmatch
The Binmen and Grannys Knockers went head-to-head in a fun showmatch on the stage at Epic 40 to raise money for charity.
Binmen secured the victory in a close-fought 16-14 match, with ReTr00 securing a tidy quadra kill for them at one point.
The two teams and Epic.LAN worked collaboratively to arrange the match. Caster Emenjay came up with the idea, with fellow broadcast talent Affinity proposing it to the Epic.LAN team, and then both teams working together to get it sorted.
Epic.LAN contributed raffle prizes to help push the donation amount further, with almost £2,813 raised overall.
Esports News UK also pitched in with a few raffle prizes, including a $150 Worlds 2023 Unlocked package and a monitor courtesy of AOC.
Grannys Knockers also won the pub quiz at Epic 40 and donated their winnings to the fundraising campaign.
Ahead of the charity showmatch, we caught up with caster TheEternalJay, who was working alongside Ne0kai.
"I love supporting charity and I'm a very giving person in general. I'm excited for it, it's a really good cause and I'm on board. I love the whole idea that ReTr00 put together, it's awesome," Jay said.
"I've got a lot of time for Epic, and if I can come down, I always do. I've consistently volunteered here. When my time in the spotlight is up, I'll probably come back and keep volunteering in the future. I love this place and the people here, there's a nice vibe.
"So long as EpicLAN keeps going, I'll keep coming."
Valorant, StarCraft and Overwatch winners announced at Epic 40
Outside of Counter-Strike, Epic.LAN also runs BYOC tournaments in the likes of Valorant, StarCraft and Overwatch, as well as fun cups in Street Fighter, DDR, F1 and more, plus it has a tabletop gaming space – and separate tabletop events.
At Epic 40, Vexed took the Valorant crown, Figaro won in StarCraft and TredGaming cleaned up in Overwatch 2.
And Tom aka DeeEmmSee became the four-time Epic.LAN community champion:
Community party celebrates 20 years of Epic.LAN, with ENUK and ENDX also involved
On the Saturday at Epic 40, it was time to head to the bar and relax as the community celebrated 20 years of Epic.LAN.
The Epic 40 community party featured pizza, drinks, themed cocktails and a 1920s theme, with plenty of Peaky Blinders-style outfits on display.
There was also a live DJ and a dance floor, plus karaoke and an assortment of retro consoles for guests to play some Mario Kart, Smash Bros, FIFA and more.
Esports News UK also tagged along to celebrate eight years of our site, with ENDX sponsoring us and hosting a special target challenge to attendees, giving away ENDX dollars, hoodies and other goodies.
Sandro aka Fishpain, a Valorant player for K10, won the target challenge:
Several members of the UK esports industry were also in attendance.
Overall, it was another great Epic.LAN. Here's to the next 20 years!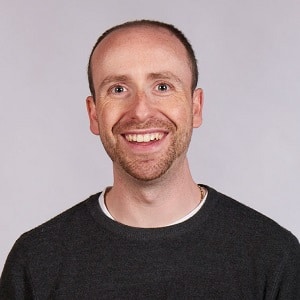 Dom is an award-winning writer and finalist of the Esports Journalist of the Year 2023 award. He graduated from Bournemouth University with a 2:1 degree in Multi-Media Journalism in 2007.
As a long-time gamer having first picked up the NES controller in the late '80s, he has written for a range of publications including GamesTM, Nintendo Official Magazine, industry publication MCV and others. He worked as head of content for the British Esports Federation up until February 2021, when he stepped back to work full-time on Esports News UK and offer esports consultancy and freelance services. Note: Dom still produces the British Esports newsletter on a freelance basis, so our coverage of British Esports is always kept simple – usually just covering the occasional press release – because of this conflict of interest.