Last week, Valve closed access to CSGO in favour of the new game CS2. Here, we've rounded up comments from the UK CS scene as community members and personalities say farewell to CSGO.
Let's kick things off with the colourful character that is British caster, host and streamer Jacky, shall we?
He shared ESL's farewell video to CSGO and added his own comments, saying CSGO gave him 'unforgettable memories and lifelong friends'.
UK caster Hugo said: "Thank you CSGO for giving me purpose, direction and introducing me to the best people and experiences of my life. Bring on CS2."
Prominent UK player and streamer smooya commented:
UK caster BDog added: "Counter-Strike you have completely transformed my life in the best way possible. Genuinely feel so much more confident, happier and proud of myself and that's all thanks to a video game that gave me an opportunity of a lifetime! Thank you."
Ence academy UK coach Whitey thanked the game and welcomed CS2, while sharing Valve's official launch trailer for CS2.
But it wasn't a love letter to CSGO from everyone. Journalist and esports personality Richard Lewis wrote a piece titled 'Thanks Valve But Also Kinda Fuck You Too'.
In it, he wrote: "When it comes to CSGO specifically, Valve treated it like one big petri dish for the entirety of its existence, an 11-year experiment that was little more than a precursor to whatever CS2 becomes. Even as jaded I am, I'd be hard pushed to say it was a total waste of time."
On CS2, he added: "There now seems to be a genuine interest in the health of the esports side of the game for the first time in a while. That bodes well for CS2 and if the things I'm hearing behind the scenes are accurate then I'm confident the game will live up to its promise."
Well-known caster James Banks shared a heartfelt post, saying: "Counter-Strike is my everything, it has given me everything I have today, it has always been there for me, its my love and passion, it has given me a career that I truly love, I enjoy every moment of being involved in this game and I am so grateful and thankful that I am able to do what I do and bring the hype to the biggest stages around the world."
Host Veracity shared this post looking back on her time in CS so far:
There were many more posts made. If you're in the UK CS scene and want your comment added, please feel free to message us on Twitter, aka X.
UK's farewell to CSGO: memories and more
Of course, beyond the goodbye comments and farewell to CSGO, there are the memories and moments that will stay with us.
We asked the community to share their favourite moments and memories from CSGO in the UK, and we've added them below.
Caster, analyst, interviewer and UKCSGO coverage lead GrimyRannarr said the following, highlighting Endpoint qualifying for the Pro League, Into the Breach reaching top eight at the Paris Major, Fnatic's UK player Mezii and more:
Endpoint making Pro Leagues and competing at Anaheim. Viperio making RMR, ofc ITB making major top 8.

Mezii success internationally, rio major run is a big one.

Ash major finals is HUGE

On a personal level, everything we have created at @ukcsgo makes me so proud

— Freddie (@GrimyRannarr) September 28, 2023
Esports Wales CEO John Jackson told Esports News UK: "Wales making it to Bali for the world esports championship and getting out of groups to be top 16."
Codycasts added: "Me and Ne0 getting to cast the ITB game that qualified them from the RMR to the major. Iconic."
Caster EternalJay also shared his fond memories of CSGO, everything from smooya's rise, to Gfinity orgs, Thomas' first grand finals and more.
My fondest memories come back in 2017, my most involved period in the scene. There was so much cool shit going on back then.

-The FM era
-UK Orgs in Gfinity
-Smooya's rise to the Intl stage.
-Danceyz tearing everyone up
-Thomas' first Grand Finals'
-Mezii burst onto the scene
-7…

— EternalJay (@TheEternalJay) September 28, 2023
A new esports dawn for CS2
As we bid farewell to CSGO, a new era of CS2 esports is around the corner.
Counter-Strike 2 has launched on Faceit with a new $100,000 Faceit Pro League (FPL) Proving Grounds.
Faceit Season 1 introduces the Faceit Pro League (FPL) Proving Grounds: The Ultimate Path to Pro, with winners earning a slice of $100,000 prize pool, and a direct invite to FPL to play against the top professional players. Winners will be supported with monthly stipends in their path to pro too.
Faceit also said googbye to CSGO here:
There's also the 47th season of ESEA League, which recently moved to Faceit.
The ESEA League is one of the biggest open tournaments in Counter-Strike esports spanning across Europe, North America, Asia-Pacific, Oceania, South Africa and South America.
It will now qualify teams in South America and Oceania to the new ESL Challenger Leagues. Teams will have their chance to battle for their share of the $214,000 total prize pool and the chance to proceed into the ESL Challenger League, which could lead to the main stage at the ESL Pro League.
Registrations for the 47th season are now open for all until October 18th.
And then, of course, there will be the majors, and other big global tournaments like Intel Extreme Masters.
Speaking of which, this evening the IEM Sydney group stage was revealed, featuring CS2's first IEM esports LAN games:
CSGO, from us at Esports News UK it's been a pleasure covering your thrills and spills in UK esports, and we look forward to reporting on even more memories, moments and magic in CS2.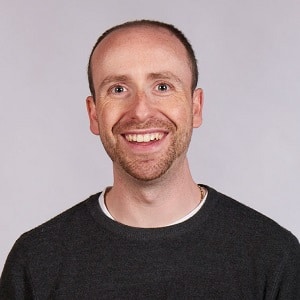 Dom is an award-winning writer and finalist of the Esports Journalist of the Year 2023 award. He graduated from Bournemouth University with a 2:1 degree in Multi-Media Journalism in 2007.
As a long-time gamer having first picked up the NES controller in the late '80s, he has written for a range of publications including GamesTM, Nintendo Official Magazine, industry publication MCV and others. He worked as head of content for the British Esports Federation up until February 2021, when he stepped back to work full-time on Esports News UK and offer esports consultancy and freelance services. Note: Dom still produces the British Esports newsletter on a freelance basis, so our coverage of British Esports is always kept simple – usually just covering the occasional press release – because of this conflict of interest.