Update (September 28th 2023): Streamer Shan (aka thepizzawaffle) has posted about her experiences with The Goose House co-owner Dan 'eLSD' Ellis, accusing him of inappropriate behaviour.
This prompted many in the community to talk about their experiences with Dan, with fellow streamer Fnatic Meg saying 'the abuse of power is disgusting'.
Esports News UK has reached out to Dan for a right of reply and he has not commented on the matter.
Shortly after Shan's post was made, the UK Esports Team Committee (UKETC) released a statement saying The Goose House has been removed from the UKETC.
This comes just a few days after The Goose House joined the UK Esports Team Committee (UKETC), which formed in 2021 to push UK esports forward and represent the voice of teams within wider industry discussions.
Many other members of The Goose House stream team have left, including Leah.

The other Goose House co-owners have also commented publicly about the situation:
Dave also said he stands with Shan and any others willing to come forward, and that he is working on a separate statement with Dek. Update: This statement has been published here:
Co-owner Dave also responded to the below criticism over co-owner Dek's handling of complaints:
As stated in our original report below, this is a developing story. We'll do our best to stay on top of it and update this article.
Original article (September 27th 2023):
UK esports club and tournament operator The Goose House (TGH) is in disarray after several members of the team today announced they are leaving.
Many streamers and staff members (who have mostly working on a voluntary basis) suddenly left, including content creators such as fairygee, Melmaee, LadyGut (who won a rising streamer initiative last year), hollsbeauti, elfenleii, jasperine, Allykitti, Drey, as well as the likes of community events manager Becks 'Pyrodical' Donaldson, esports events co-manager Ross and socials staff member Jack to name a few.
Many thanked their fellow colleagues, teammates and friends for their time with The Goose House but didn't explain why they've departed so suddenly.
The truth, it seems, is not yet public.
Esports News UK understands there have been internal disagreements amongst management, as well as other accusations that are not currently public we have been unable to verify at this time.
The Goose House co-owners comment after staff departures
The Goose House is co-owned by Dan 'eLSD' Ellis and David Taylor, according to Companies House, and dËk is also a founder. We understand there's an agreement in place with them to co-own the business.
They all posted on social media, with Dave saying he stands by those stepping down.
dËk, meanwhile, said he's taking a step back and will post more about his future once he's gathered his thoughts.
He also responded to posts from Dan.
Dan – who works at Code Red Esports and runs TGH in his spare time – posted a thread saying: "I'm seeing a lot of interesting speculation about TGH on the timeline and why some of our long standing volunteers are moving on. The volunteers I've had the pleasure of working with over the past few years have been the main reason why I have tried to make TGH a success.
"I want to get them paid work, experience that is valuable and most of all have fun. The community that was built over lockdown kept all of us sane and frankly saved my life. TGH then transitioned into more than a community, but a business that offered services like tournament ops.
"Dek said he wanted to step aside for the time being and Dave is working on writing up some assurances he wants that I can offer to take the business forward.
"I want TGH to be in a strong position for future investment or a merge with another organisation that can see us offer full time paid work, bigger events, more grassroots tournaments and more activity."
Esports News UK has reached out to management and some involved in the situation and has had some initial discussions.
The situation is developing and we will endeavour to update this article in the future, but given the departures are public, we decided to run this article initially.
The Goose House situation follows recent Birds of Prey tournament and UKETC membership
The Goose House recently concluded its latest Birds of Prey Series 7 women's Valorant tournament, which was won by Frogs on Fire and allows teams to qualify for Riot's VCT Game Changers Contenders.
Whatever is happening behind the scenes at TGH, Birds of Prey has had some great talent working hard to deliver a tournament series.
One source outside of TGH asked Esports News UK to highlight the 'amazing work' the events team did on Birds of Prey, saying they think esports event manager Meg has produced 'one of the most important and impactful tournaments to ever happen to the female esports scene within the UK, and I really think her work should be acknowledged'.
As stated, this is a developing story and we'll aim to update this article further in the future. If anyone wants to shed further light on the situation, Esports News UK's DMs are open on X/Twitter.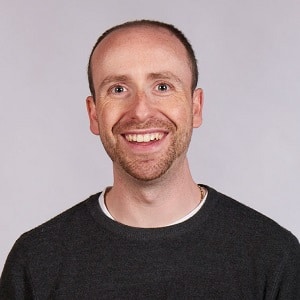 Dom is an award-winning writer and finalist of the Esports Journalist of the Year 2023 award. He graduated from Bournemouth University with a 2:1 degree in Multi-Media Journalism in 2007.
As a long-time gamer having first picked up the NES controller in the late '80s, he has written for a range of publications including GamesTM, Nintendo Official Magazine, industry publication MCV and others. He worked as head of content for the British Esports Federation up until February 2021, when he stepped back to work full-time on Esports News UK and offer esports consultancy and freelance services. Note: Dom still produces the British Esports newsletter on a freelance basis, so our coverage of British Esports is always kept simple – usually just covering the occasional press release – because of this conflict of interest.