Cloud9's Korean mid-laner Jang 'Emenes' Min-soo has posted a public apology after making unsavoury comments in a League of Legends solo queue match.
Last week, London-based Lebanese streamer Spear Shot made a post on X (formerly Twitter) of a screenshot from the in-game chat.
The chat showed Emenes saying: "Ah, just classic. Disgusting EU streamer, go to your country plz."
Spear Shot said at the time: "When you give a pig a keyboard and the internet. Bless his heart."
The comments came a few weeks after Spear Shot reached 1,000LP Challenger on the Korean LoL server.
The incident prompted plenty of discussion from the League of Legends community on social media, with many calling out Emenes over it.
Emenes' apology to Spear Shot and the LoL community
Emenes said this week: "I would like to deeply apologize to the fans for making inappropriate remarks in a solo rank game around September 14. My actions were inexcusable, and I recognize the impact my words have in-game.
"I would like to publicly apologise to Spear Shot as well. We spoke in private, but he deserves to hear it here as well. As a player for an American team, I showed an irresponsible image that was unprofessional.
"Learning from this incident, I will take more responsibility for my words and actions and show you a more developed appearance."
His comments come a week after he initially said in response to Spear Shot's post: "I'm not criticizing all streamers, but no matter what server you play on, some "broadcasters" ignore the normal rules of the game and constantly ruin the game when things don't go their way, and the average player thinks that if they say something to them, they'll throw it again next time. I am patient. However, I endured the excessive play until the end of the game.
"Do you know how many athletes are disadvantaged for just saying something and then immediately taking advantage of the criticism they received? I am sorry to my fans for my over-the-top remarks. However, I cannot apologize to people, including that streamer, who maliciously break basic rules for viewer interest."
Emenes later said he 'didnt know' what he said was racist at the time, and apologised for it again, as per this reddit post.
Emenes has a reputation for toxic comments and behaviour.
Last year, Emenes was benched by UK esports organisation Excel Esports' now-defunct JD XL academy team.
Excel's COO at the time said: "We do think he's an extraordinarily strong player, from just raw skill, he is easily an LEC or LCS player. But he just refused to be a good team player."
Emenes then joined the Cloud9 academy team last November before being promoted to Cloud9's main team in the North American LCS earlier this year.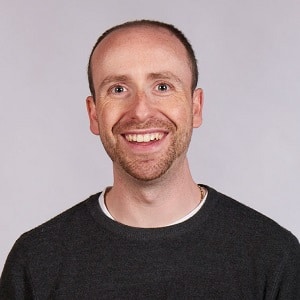 Dom is an award-winning writer and finalist of the Esports Journalist of the Year 2023 award. He graduated from Bournemouth University with a 2:1 degree in Multi-Media Journalism in 2007.
As a long-time gamer having first picked up the NES controller in the late '80s, he has written for a range of publications including GamesTM, Nintendo Official Magazine, industry publication MCV and others. He worked as head of content for the British Esports Federation up until February 2021, when he stepped back to work full-time on Esports News UK and offer esports consultancy and freelance services. Note: Dom still produces the British Esports newsletter on a freelance basis, so our coverage of British Esports is always kept simple – usually just covering the occasional press release – because of this conflict of interest.