The Esports Awards 2023 finalists have today been revealed in the Pro, On-Air Talent and Journalism categories, and there's a host of UK talent nominated.
This year's Esports Awards, taking place across November 29th and 30th, will be hosted by the Zouk nightclub in Las Vegas.
UK talent up for awards include Yinsu Collins, Freya Spiers and Lottie Van-Praag (Esports Host of the Year), Pansy (who won the PBP Caster of the Year Award in 2022), Machine, Onset, Brandon Smith, Shogun and Miles Ross (PBP Caster of the Year), among others.
Mauisnake, who up until recently was based in the UK, has been nominated for Esports Desk Analyst of the Year.
UK talent up for the Colour Caster of the Year award include Caedrel, Dan Gaskin, JohnnyBoi_i, Sideshow and Hypoc.
Esports Journalist of the Year British nominations include Richard Lewis and yours truly, Dominic Sacco.
Looking towards players and coaches and teams, UK headquartered organisation Fnatic and their Berlin-based Valorant team are up for Esports Team of the Year.
DREAL is up for Esports Coach of the Year, while UK Rocket League players ApparentlyJack and Rise have been nominated for Esports Controller Player of the Year.
Little Gem is also up for Cosplay of the Year.
The finalists were announced live across the Esports Awards broadcast platforms, including their Twitch.tv channel by American Esports Host Daniel "dGon" Gonzales, Rocket League Caster and Content Creator Elyse "Herculyse" Herrera, Esports Caster Phil "EEVisu" Visu, and Esports Hosting royalty James "Dash" Patterson.
Michael Ashford, CEO, Esports Awards, said:
The Esports Awards will also host PWR UP Las Vegas, held at the luxurious Resorts World Las Vegas. PWR UP Las Vegas is the ultimate esports, tech, and gaming conference. Headlining the event is the Esports Awards Open, a golf tournament blending networking and entertainment with industry executives and celebrities.
The Esports Awards 2023 campaign key dates include:
13th – 20th November: Turbo voting period–votes are worth double
20th November: Voting closes on all categories but three
25th November: Voting closes for Esports PC Player, Esports Organisation and Esports Team of the Year
27th & 28th November: Inaugural Scholars
29th & 30th November: Esports Awards 2023 ceremony
The Esports Awards 2023 has partnerships with Xfinity, Oakley, Amazon Music, Sizzle Creative and 5GRV.
There's also a separate collegiate awards event (see the bottom of this article).
Voting is now open for the Pro & On-Air Talent categories. Register your vote at Esportsawards.com/vote (you can make a new vote each day) and grab tickets for the Esports Awards 2023 here
Esports Awards 2023 finalists
Pro categories
Esports Team of the Year
Team Vitality – CSGO
Team Vitality – Rocket League
T1 – League of Legends
Fnatic – Valorant
Evil Geniuses – Valorant
New York Subliners – Call of Duty
JD Gaming – League of Legends
w7m Esports – Rainbow Six Siege
Echo – Mobile Legends Bang Bang
Gaimin Gladiators – Dota 2
TSM – Apex Legends
Esports Organisation of the Year
Team Vitality
Loud
Team Liquid
G2 Esports
Gen.G Esports
Karmine Corp
Moist Esports
100 Thieves
Optic Gaming
Navi
NRG
Esports Coach of the Year
Danny "Zonic" Sørensen
Victor "Ferra" Francal
Christine "Potter" Chi
Ehsan "DREAL" Javed
Igor "igoorctg" Santos
Renzo "Renzo" Oemrawsingh
Jan "Swani" Müller
Aske "Cy-" Larsen
Yoon "Homme" Sung-young
Esports Breakthrough Player of the Year
Alexis "Zen" Bernier
Max "Demon1" Mazanov
Thomas "Scrappy" Ernst
Kim "D0NGHAK" Min-sung
Kim "Peyz" Su-hwan
Anders "Vejrgang" Vejrgang
Martin "Yike" Sundelin
Esports PC Player of the Year
Nikola "NiKo" Kovač
Cho "Maru" Seong-ju
Mathieu "ZywOo" Herbaut
Quinn "Quinn" Callahan
Nemanja "Hunter" Kovač
Zhuo "Knight" Ding
Emir "Alfajer" Beder
Max "Demon1" Mazanov
Phillip "ImperialHal" Dosen
Jung "Chovy" Ji-hun
Esports Controller Player of the Year
Alexis "Zen" Bernier
Paco "HyDra" Rusiewiez
Zain "Zain" Naghmi
Matthew "KiSMET" Tinsley
Mashita "acola" Hayato
Amjad "AngryBird" Al-Shalabi
Finlay "Rise" Ferguson
Jack "ApparentlyJack" Benton
Arslan "Arslan Ash" Siddique
Phillip "ImperialHal" Dosen
Esports Mobile Player of the Year
Mohamed "Mohamed Light" Tarek
Frederic "Bennyqt" Gonzales
Gaku "Gaku" Mukai
Erik "Joker" Granström
Burenbayar "TOP" Altangerel
Tensai "Tensai"
Peng "Fly" Yunfei
On-Air Talent
Esports Colour Caster of the Year
Marc "Caedrel" Robert Lamont
Dan "Gaskin" Gaskin
Josh "Sideshow" Wilkinson
John "JohnnyBoi_i" MacDonald
Mohan "Launders" Govindasamy
Thomas "Chance" Ashworth
Ioannis "Fogged" Loucas
Dominik "Lacoste" Stipić
Chad "Spunj" Burchill
Michael "Hypoc" Robins
Esports Desk Analyst of the Year
Mimi "aEvilCat" Wermcrantz
Tyler "Tbates" Bates
Barento "Raz" Mohammed
Alyssa "Allycxt" Parker
Anthony "NAMELESS" Wheeler
Mira "Ephey" Riad
Alex "Mauisnake" Ellenberg
Kale "Genome" Morton
Mathieu "Maniac" Quiquerez
Esports Host of the Year
Alex "GoldenBoy" Mendez
Eefje "Sjokz" Depoortere
Freya "Freya" Spiers
Sean "Stax" Stackhouse
Caleb "WavePunk" Simmons
Yinsu "Yinsu" Collins
Chris Puckett
Jorien "Sheever" van der Heijden
Lottie Van-Praag
Ana Xisdê
James "Dash" Patterson
Esports Play by Play Caster of the Year
Steven "Tasty Steve" Scott
Alex "Machine" Richardson
Brennon "Bren" Hook
Mark "Onset" Hatcher
Conner "Scrawny" Girvan
Brandon Smith
Callum "Shogun" Keir
Clayton "Captain Flowers" Raines
Mitch "Uber" Leslie
Bruno "BrunoClash" Veiga Lopes
Miles Ross
Lauren "Pansy" Scott
Industry
Esports Journalist of the Year
Richard Lewis
Dominic Sacco
Kevin Hitt
Alexander Lee
James Fudge
Mikhail Klimentov
Antonio Yuste
Cecilia D'Anastasio
Alejandro Gomis
Jacob Hale
Esports Coverage Platform of the Year
Liquipedia
Dexerto
Esports Insider
HLTV
Esports Charts
Dot Esports
Sports Business Journal
Esports Commercial Partner of the Year
Red Bull
Logitech G
Monster
Prime Gaming
Gillette
Intel
Gucci
Chipotle
State Farm
Esports Hardware Piece of the Year
AMD Ryzen 9 7950X
Logitech G PRO X 2 LIGHTSPEED
Asus ROG Ally
Stream Deck MK 2
Higround Keyboard
Razer Viper Mini Signature Edition
Samsung Odyssey OLED G8
Corsair Xeneon Flex Monitor
Steelseries Nova Pro
Esports Publisher of the Year
Riot Games
Moonton
Supercell
The Pokemon Company
Valve
Psyonix
EA
Esports Supporting Service of the Year
Character Select Agency
ESG Law
GRID
Evolved Talent
Esports Engine
op.gg
Paper Crowns
Bad Moon Talent
New LVL Recruitment
Esports Broadcast/Production Team of the Year
ESL Faceit Group
Esports Engine
Riot Games
Blast
Psyonix
Creative
Esports Cosplay of the Year
Larissa Rochefort
Little Jem
Kinpatsu
Annjelife
inastes
AkemikunCosplay
Bec of hearts
Esports Creative of the Year
Ovilee May
SesoHQ
Kvindsgn
Thorsten Denk
LIQUID Enigma
Sydneycreates
Esports Creative Team of the Year
LOUD
Team Vitality
G2 esports
Sentinels
Team Liquid
NorthStudio
Flyquest
NMBRS Studio
Paper Crowns
Entertainment
Esports Content Creator of the Year
Juan 'Hungrybox' Debiedma
LOUD
Scump
The Score Esports
Tribo Gaules
S8ul Esports
Judo Sloth
OTK
Last Free Nation
IWDominate
Esports Personality of the Year
Scump
Ludwig
Gaules
MoistCr1tikal
Disguised Toast
Nobru
H3cz
Mortal
Coringa
Streamer of the Year
Ibai
XQC
Kai Cenat
Tarik
Gaules
QTCinderella
Scump
Paulinho o Loko
Riversgg
FPS_Shaka
Esports Game of the Year
Valorant
League of Legends
CS:GO
Rocket League
Call of Duty
Mobile Legends: Bang Bang
PUBG Mobile
Dota 2
Fortnite
Esports Mobile Game of the Year
PUBG Mobile
Mobile Legends: Bang Bang
Brawl Stars
Arena of Valor
Call of Duty: Mobile
Free fire
Honor of Kings
Clash Royale
Pokemon Unite
Register your vote at Esportsawards.com/vote (you can make a new vote for the Esports Awards 2023 each day)
The Esports Awards Launches Collegiate Award Ceremony – The Scholars
The Scholars, a global collegiate gaming symposium created by the team behind the Esports Awards, has unveiled the finalists for its inaugural awards ceremony alongside its first official partner.
GamerTech, the gamer performance wearables and apparel company, will join the Scholars in Las Vegas later this year to celebrate and elevate the collegiate gaming industry.
Designed to empower students and professionals alike, the Scholars provides a platform to delve into insights, connect with industry pioneers and celebrate excellence in the world of collegiate gaming.
The Scholars will feature conferences and networking events taking place across November 27th and 28th, before the main awards ceremony.
While the Scholars is global, there is a distinct lack of UK and European nominations and mostly US ones. Organisers say they're aware of this and are working on it. You can see more in this thread:
Also, there's someone previously from the UK League of Legends scene – former Enclave Gaming US coach Kyle 'Mans' Wilkowski (now at Ferris State University) – who is up for the Collegiate Student Leader of the Year award.
"I'm absolutely delighted to extend a warm welcome to GamerTech as we embark on the inaugural editions of the Scholars and our Collegiate Gaming Summit at PWR UP Las Vegas," commented Mike Ashford, CEO of the Esports Awards. "Through these events, we're fully embracing the future of esports and striving to equip gamers with the essential resources to nurture their careers."
"We are thrilled to be a part of the inaugural edition of the Scholars and Collegiate Gaming Summit. We believe that the collegiate gaming industry is booming and full of potential, and we are excited to be a part of it. At GamerTech, we are passionate about helping our partners and gamers Level Up. That's why we are happy to introduce our first performance boosting wearable product – the Magma Glove, at this event. We plan to strengthen our relationship with the Esports Awards team, and we look forward to celebrating the achievements of the talented players," added Amila Pathirana, Co-Founder and CEO of GamerTech.
As part of the partnership, the team at GamerTech will announce the Player of the Year Award. Alongside the award, GamerTech is also the official title sponsor of the Collegiate Gaming Summit at PWR UP Las Vegas.
The winner of the Global Impact on Collegiate Gaming will be announced at the inaugural Scholars on November 28th. Students can purchase tickets for both PWR UP Las Vegas and the Scholars for $50.
Key dates:
September 21st – Finalist reveal & voting opens
November 20th – Voting closes
November 27th- Collegiate Gaming Mixer
November 28th – PWR UP Collegiate Gaming Summit
November 28th – Scholars ceremony
The Scholars 2023 awards finalists
Collegiate Program of the Year
University of Oklahoma
University of Texas at Austin
UC San Diego
University of California Berkeley
University of Michigan
Maryville University
St. Clair College
Boise State University
University of St. Thomas
PACE University
Fisher College
Illinois State University
University of Hawaii
Conference of the Year
NECC
National Association of Collegiate Esports (NACE)
Mountain West Conference
College CoD
College Carball Association
College League of Legends
Unified Midwest Esports Conference
Program Director of the Year
Mike Aguilar, University of Oklahoma
Chris "Doc" Haskell, Boise State University
Travis Yang, Wichita State University
Sergio Brack, University of Maryland
Daniel Clerke, Maryville University
Cody (evolve), Northwood University Blue
Jono Eaton, Ferris State University
Jesse Bodony, Pace University
Christine Fan, MSI
Club of the Year
Illini Esports – University of Illinois
Triton Gaming – UCSD
Boise State University
Niner Esports at UNC Charlotte
UArizona Wildcat Gaming Club
Coog Esports – University of Houston
CU Gaming – University of Colorado
Gator Gaming – University of Florida
Sooners Esports – OU
Collegiate Player of the Year presented by GamerTech
Emiliano Flores (Durtho), Boise State
Furbsa, Northwood Esports
Ian Perfit, Boise State
Joseph Paci, Boise State
Preston Ferrante, Boise State
Spencer Pugg Moorez, Detonate
John Rinella, Boise State
Ali Salahedin
Tournament Organizer
Boise State University
College Carball Association
College CoD
Cxmmunity Gaming Co.
NACE
NECC
Red Bull Campus Clutch
CECC
Team of the Year
Boise State Overwatch
Niner Esports iRacing
Northwood University call of Duty
University of St. Thomas League of Legends
Maryville University
Utah – PAC U
Winthrop University
Fisher College
Illinois State
Commercial Partner of the Year
EsportsGear
MSI
Red bull
Esports Foundry
Chipotle
McDonalds
XBOX
Rockstar Energy
AMD
Collegiate Student Leader of the Year
Alex Niall, University of Houston Graduate
Bryce Dudenhoeffer, Missouri Western State University
Jorge Sanchez, University at North Carolina
Aden Frosch, Northwood University
Arthur Nagels, Pace University
Emiliano Flores, Boise
Jonathan Foraker, Boise State
Kyle Wilkowski, Ferris State University
Logan Lewis, the Unniversity of Akron
Nikita Shane
AJ Taylor, University of Ilinois
Institution of the Year
Boise State University
Ferris State University
Illinois Wesleyan University
University of Southern California
University of Central Florida
UC-Irvine
Northwood University
University of St. Thomas
LAN of the Year
Boost on the Beach
CECC Texas 2023
College CoD 2023 Championship LAN
Collegiate Rocket League 2023 – World Championship
NACE Starleague Spring Grand Finals 2023
Niner Esports Union LAN Party
Fans interested in attending the Scholars can register their interest and book tickets at https://esports.eventscase.com/EN/TheScholarsAwards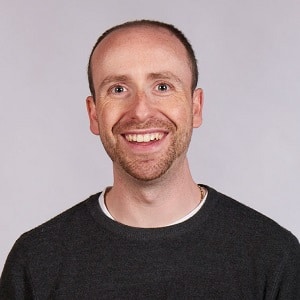 Dom is an award-winning writer and finalist of the Esports Journalist of the Year 2023 award. He graduated from Bournemouth University with a 2:1 degree in Multi-Media Journalism in 2007.
As a long-time gamer having first picked up the NES controller in the late '80s, he has written for a range of publications including GamesTM, Nintendo Official Magazine, industry publication MCV and others. He worked as head of content for the British Esports Federation up until February 2021, when he stepped back to work full-time on Esports News UK and offer esports consultancy and freelance services. Note: Dom still produces the British Esports newsletter on a freelance basis, so our coverage of British Esports is always kept simple – usually just covering the occasional press release – because of this conflict of interest.