Minerva's Virtual Academy has this month launched the first Online Esports BTEC qualification as it hopes to provide an option for home-schooled students.
The usual Esports BTEC first launched back in 2020, courtesy of Pearson and the British Esports Federation, but is currently taught in over 200 schools and colleges in-person. This is the first time an online-only two-year variant is available.
The online esports BTEC qualification courses started this month, targeting students aged 16-18, and costs £3,650 per academic year given Minerva's Virtual Academy is private.
At Insomnia Gaming Festival i71, we sat down with James-Fraser Murison, director of Fraser Esports Ltd, who is working with Minerva's Virtual Academy to find out more.
"What we want to be able to do is engage with some of the 59,000 home-schooled students that, for whatever reason, aren't in mainstream education but they've now got an opportunity to do this really exciting qualification," James said.
"We offer the single Esports BTEC, so that's units 1, 2, 3 and 4, from home, as students don't need specific kit. Anything bigger, for example in the more traditional double or triple BTEC, we wouldn't be able to do that online because it involves LAN events and shoutcasting.
"Ever since British Esports and Pearson launched the Esports BTEC qualification, we've all been inundated with students wanting to do it from home, including international students. British education is looked on really positively, globally, but we've never been able to do it.
"One positive that's come from covid is students have had to adapt to online learning. I think most industries work from home three days a week now, on average, so it made sense to have the conversation about shifting and trialling this from an educational perspective. So it's taken almost a year from my initial conversation.
"The in-person Esports BTEC is great, and I deliver that at Queen Mary's College, but now we can offer something different. If you're a student with anxiety, or dyspraxia, dyslexia, maybe physical mobility issues, this becomes a little bit easier now and it's what students are interested in."
James continued: "I've been able to offer students the work I'm fortunate enough to be involved in, I've done keynotes for Microsoft, helped with the Duke of Edinburgh Award for esports, did work with Guild Academy, we've worked with Excel Esports and are using all our friends and networks to get our students to see these HQs and have industry conversations. If proved successful, which I hope and think it will be, we'll hit more international schools and the students will come flocking, because the British education system is world-renowned and that can only benefit more students.
"This is a world-first and that's quite scary, but it's not a reason to not do it. We've said to Pearson and British Esports that someone's got to go first,, so we're going first. We've got the right staff, school and reasons to be involved, and we know the students will join. It's an exciting time to do this and it'll be great to see these students evolve and where they'll be in a few years."
Read more esports education news on Esports News UK here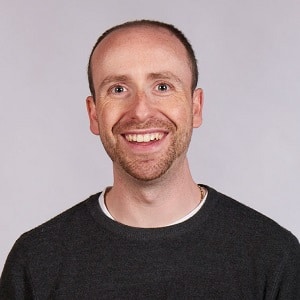 Dom is an award-winning writer and finalist of the Esports Journalist of the Year 2023 award. He graduated from Bournemouth University with a 2:1 degree in Multi-Media Journalism in 2007.
As a long-time gamer having first picked up the NES controller in the late '80s, he has written for a range of publications including GamesTM, Nintendo Official Magazine, industry publication MCV and others. He worked as head of content for the British Esports Federation up until February 2021, when he stepped back to work full-time on Esports News UK and offer esports consultancy and freelance services. Note: Dom still produces the British Esports newsletter on a freelance basis, so our coverage of British Esports is always kept simple – usually just covering the occasional press release – because of this conflict of interest.