Photos by Colin Young-Wolff
Convergence: A League of Legends Story, the latest Riot Forge title (aka LoL Convergence), enjoyed a launch event in London's Red Bull Gaming Sphere a few days ago near MSI, with content creators, casters, cosplayers, press and more in attendance. We were there to interview the devs and test out a gameplay demo.
What is LoL Convergence? Key info on the game
Convergence: A League of Legends Story is a single-player 2D action platformer starring Ekko, the time-controlling champion from LoL.
It's the latest game from Riot Forge, which publishes LoL games from third-party studios, and Double Stallion Games, its developer.
The title's release date is May 23rd 2023 and will arrive on Nintendo Switch, Xbox Series X|S, Xbox One, PS4, PS5 and PC via Steam, GOG and the Epic Games Store.
In Convergence: A League of Legends Story, players will explore the world of Zaun as Ekko, a young inventor with a device to manipulate time. He comes face-to-face with other League of Legends champions like Camille, Warwick and Jinx.
The game is now available for pre-order on all relevant digital storefronts for $29.99, which includes a Golden Ekko pre-order bonus. Convergence is also available as a Digital Deluxe Edition ($39.99), which features a Digital Comic and Art Book, Ruined Ekko Skin and Star Guardian Ekko Skin.
A LoL Convergence physical Collector's Edition ($169.99) is also available containing a digital game download, which also includes a 10" Ekko Figurine, 104 page Art Book, 5-Piece Pin Set and Comic Book, all packaged in a collector's edition box.
Here are some snaps from the London event:
LoL Convergence demo hands-on: How does the game play?
We had hands-on time with the third level of the game, which was supposed to take '30-45 minutes to play' but it ended up taking us about an hour!
However, UK content creator Vicksy said on hard mode it took a little longer at about an hour and a half.
While LoL Convergence was available to play on Switch, Xbox and PC, we played it on the latter. It felt smooth, easy to pick up and play and generally good fun.
The obvious comparisons have been made to other 'Metroidvania' style games, where you can upgrade equipment to backtrack and reach new areas, though the Convergence devs told us it's less about that and more of a general action platformer.
At first, it almost feels as if Ekko is overpowered. You can rewind time by holding down LT, Chronobreak by clicking both thumbsticks down to return to the position of Ekko's after image to deal massive damage to enemies, or press Y to throw out a returning Timewinder projectile. Ekko can also grind down rails or run on metallic walls by holding RT, or use a Parallel Convergence circular field to slow enemies using LB. You can also dash, attack, jump and dodge.
However, enemies have tricks up their sleeves too, and you soon realise you need to use your abilities smartly to stay alive. You also have a limited amount of time rewinds so you can't just abuse this mechanic.
At a couple of points it wasn't clear where to go next, so the game keeps you on your toes. Also, the idea of upgrading equipment seems nice, but we needed more time than we had in the demo to really look into this in detail and understand and test out the upgrades properly.
There was an easy mid-level boss fight, and towards the end Ekko had a boss fight with Warwick. This started off well, with you needing to run away from Warwick to survive. In the second phase, you need to fight him. Again, fighting him once was fine, but having to essentially do the same battle three times felt a little tedious.
It might seem like I'm nitpicking or being negative, but it's probably because I'm an old gamer with high expectations. Don't get me wrong, LoL Convergence is fine. To many League fans and non-League gamers, it will offer a fun, decent experience, much like other Riot Forge titles such as Ruined King and The Mageseeker.
So, more of the same then, but that's no bad thing. From what we played in the demo, LoL Convergence will be a welcome addition to the 'League of Legends Story' series of video games.
LoL Convergence dev interview with Double Stallion Games
At the London launch event for the game, Esports News UK's Dom Sacco had the chance to catch up with Eric Angelillo, Creative Director and Co-Art Director (and co-founder of Double Stallion), and Thomas Mir, Senior Producer at Double Stallion. You can watch the interview in full at the top of this article and see some choice quotes below.
"The direction Riot is taking with Riot Forge and being part of it is unique," said Thomas Mir. "Not only is it cool to be able to work with the League of Legends universe, the whole experience with Riot Forge has been amazing.
"They didn't come to us and say, 'hey, do a game with Ekko,' they said: 'We love what you do – pick a champion.'
"They let us make the game we wanted to make, and supported us through it."
Eric Angelillo added: "It's all killer, no filler. We've crafted it to have unique mechanics, it's not about grinding, it's gonna be exciting through and through with lots of collectables to find.
"The focus is really on Zaun as a whole through Ekko's perspective. Of course, we do have some champions and tons of Easter eggs for fans and players alike. Whether you know Ekko from League of Legends or Arcane, there's a little bit of something for everyone.
"Also, I think there's a lot of League energy in London this week, and it was awesome for us – we got to see some matches at MSI."
Esports News UK MSI 2023 Coverage Powered by SideQuest Gamers Hub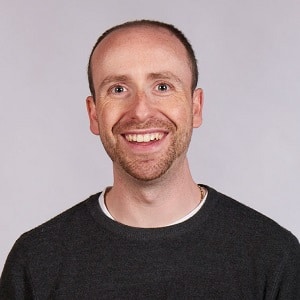 Dom is an award-winning writer and finalist of the Esports Journalist of the Year 2023 award. He graduated from Bournemouth University with a 2:1 degree in Multi-Media Journalism in 2007.
As a long-time gamer having first picked up the NES controller in the late '80s, he has written for a range of publications including GamesTM, Nintendo Official Magazine, industry publication MCV and others. He worked as head of content for the British Esports Federation up until February 2021, when he stepped back to work full-time on Esports News UK and offer esports consultancy and freelance services. Note: Dom still produces the British Esports newsletter on a freelance basis, so our coverage of British Esports is always kept simple – usually just covering the occasional press release – because of this conflict of interest.